Posted on 9th August 2022
Tips for Estimating Home Construction Costs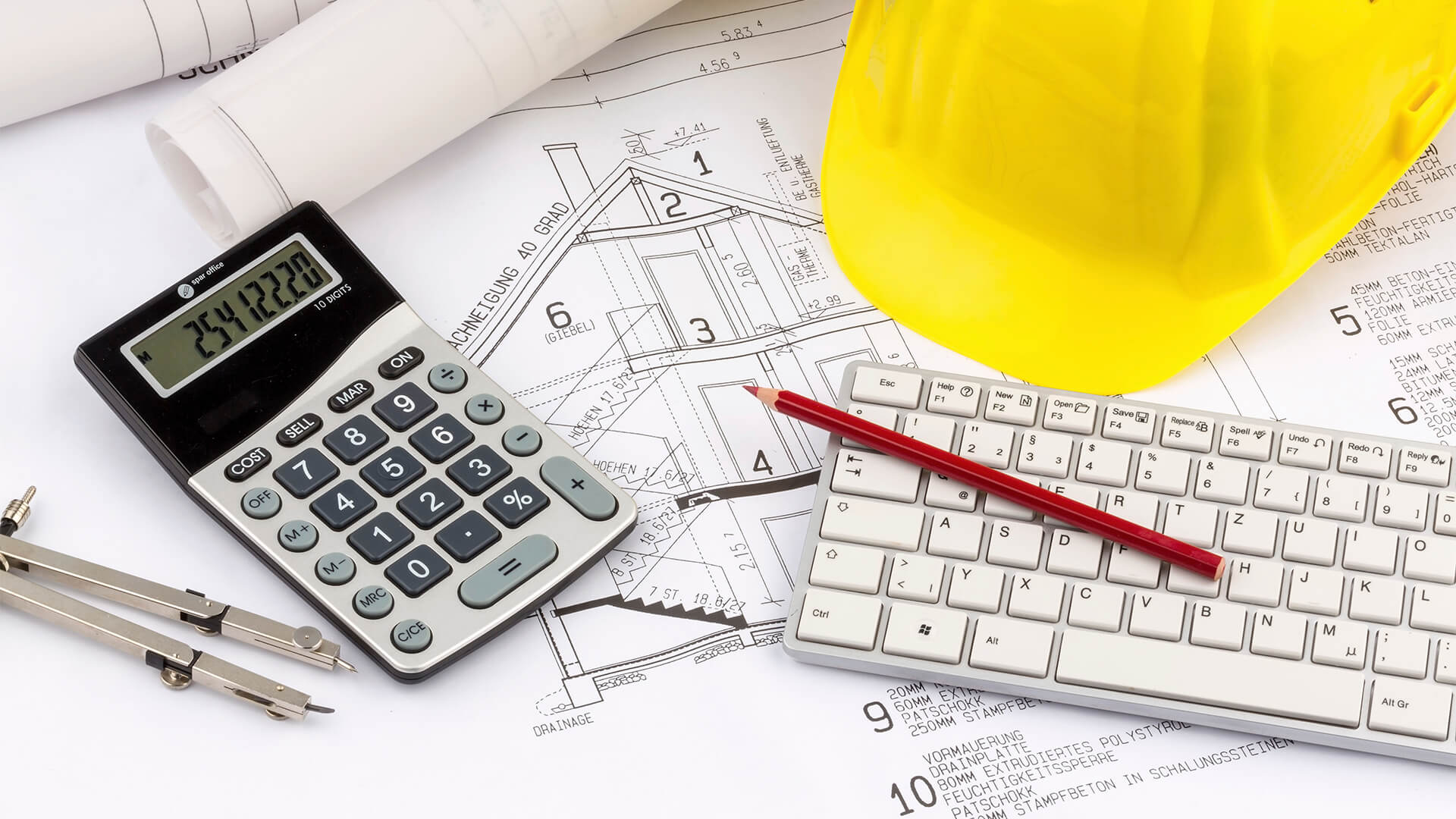 By Evelyn Long, Editor-in-Chief of Renovated.
Home building costs can vary widely in today's world, as material and labour shortages continue to hold back the construction industry. Amidst such uncertainty, it's more important than ever to make an accurate estimate before diving into a project. Here are seven key tips for estimating home construction costs to help you arrive at an accurate number.
1. Conduct a Thorough Site Inspection
Before accepting the bid on any project, you should conduct a thorough inspection of the work site to get a good understanding of the challenges you will face. Every site has a unique set of conditions that require an equally unique set of labourers and materials. Here are some important factors to keep in mind during the inspection:
Topography
Soil quality
Road access
Surrounding traffic patterns
Locations for delivering and storing supplies
Environmental protections
If you need to hire subcontractors for the job, make sure they get a chance to inspect the site as well. They might identify additional expenses for their specific jobs that increase the final cost of the project.
2. Account for All Risks
Construction is a dangerous line of work. The International Labour Organisation (ILO) estimates that at least 60,000 fatal accidents occur on construction sites around the world every year. It's extremely important to account for all risks on your work site – not just for an accurate cost estimate, but for the safety of everyone involved.
If a risk goes unchecked, you will just have to buy equipment and improvise ways to address the risk later on – both of which can delay the project and significantly increase the final cost. Play on the safe side and include every risk in your initial estimate, no matter how trivial or unlikely they may seem.
3. Have a Flexible Budget
You might be able to mitigate all of the existing risks on your project, but you can't mitigate the unstable state of the construction industry. The best you can do is have a flexible budget, follow the latest industry news, and try to determine when the costs for labour, materials, and other resources might increase or decrease.
Most economists and industry experts expect the supply chain crisis to continue through 2023 because of ongoing labour shortages and COVID-19 delays. They've also determined that the inventory-to-sales ratio and domestic trucking rates are solid indicators of the supply chain's current health. If these factors improve, the costs for essential supplies may decrease.
4. Make a Separate List for Soft Costs
The obvious costs of home construction – materials, tools, equipment – get most of the attention, but you also have to remember the overhead costs. It's helpful to make a separate list for these "soft costs" because they can vary based on your location and the size of the project. Make sure your list includes these overhead costs:
Employee salaries
Internal management
Temporary work site facilities
Lot permit fees
Prioritizing employee salaries is crucial for construction companies in today's industry. You likely can't afford to lose anyone, so you must do everything you can to show respect for your employees and compensate them fairly.
5. Review Your Team's Past Projects
If your company specializes in a certain style of home construction, you might find it helpful to review your team's old projects to get an accurate estimate. Look at the final expense report for similar past projects to get a realistic range of outcomes.
Reviewing similar projects also helps you recall previous mistakes that caused the final cost to increase. Perhaps you ignored a risk or stored some equipment improperly and it came back to haunt you later on. Athletes spend hours watching game film for the same reason. Sometimes the best way to learn from your mistakes is to see their consequences with your own eyes.
6. Create a Detailed Timeline
Your project's initial timeline won't be the final draft, but you should still make it as detailed as possible. Include every stage of the project down to the simplest tasks. A complete timeline will help you calculate the required labour hours, equipment, and materials and arrive at an accurate final estimate.
As you create your timeline, you may encounter some problems or uncertainties that need addressing. For example, you might notice a labour availability issue or scheduling conflict for a specific stage of the project. You have a chance to solve the conflict now instead of encountering the same problem in a few months when the project is already underway.
7. Try New Software
If you estimate home construction projects with a calculator and outdated software, you probably aren't getting the most accurate numbers.
Instead of relying on old technology, try new construction management software. Today's new software has analytics and budgeting tools that will guide you through the project's early stages and put a precise price tag on every expense the project requires.
Remember: It's Just an Estimate
Applying these seven strategies early in your home construction projects will help you estimate the costs more accurately. However, the numbers are still just estimates. Construction is full of unpredictable variables, from supply shortages to weather delays to sudden employee departures.
Spending more time on your initial estimates is a prudent decision, but the numbers can only be so precise. Chances are good you will have to tweak your budget somewhere along the way. Stay smart and stay flexible throughout the project to ensure you make a substantial profit.