Posted on 11th January 2022
5 Ways to Streamline Construction Project Management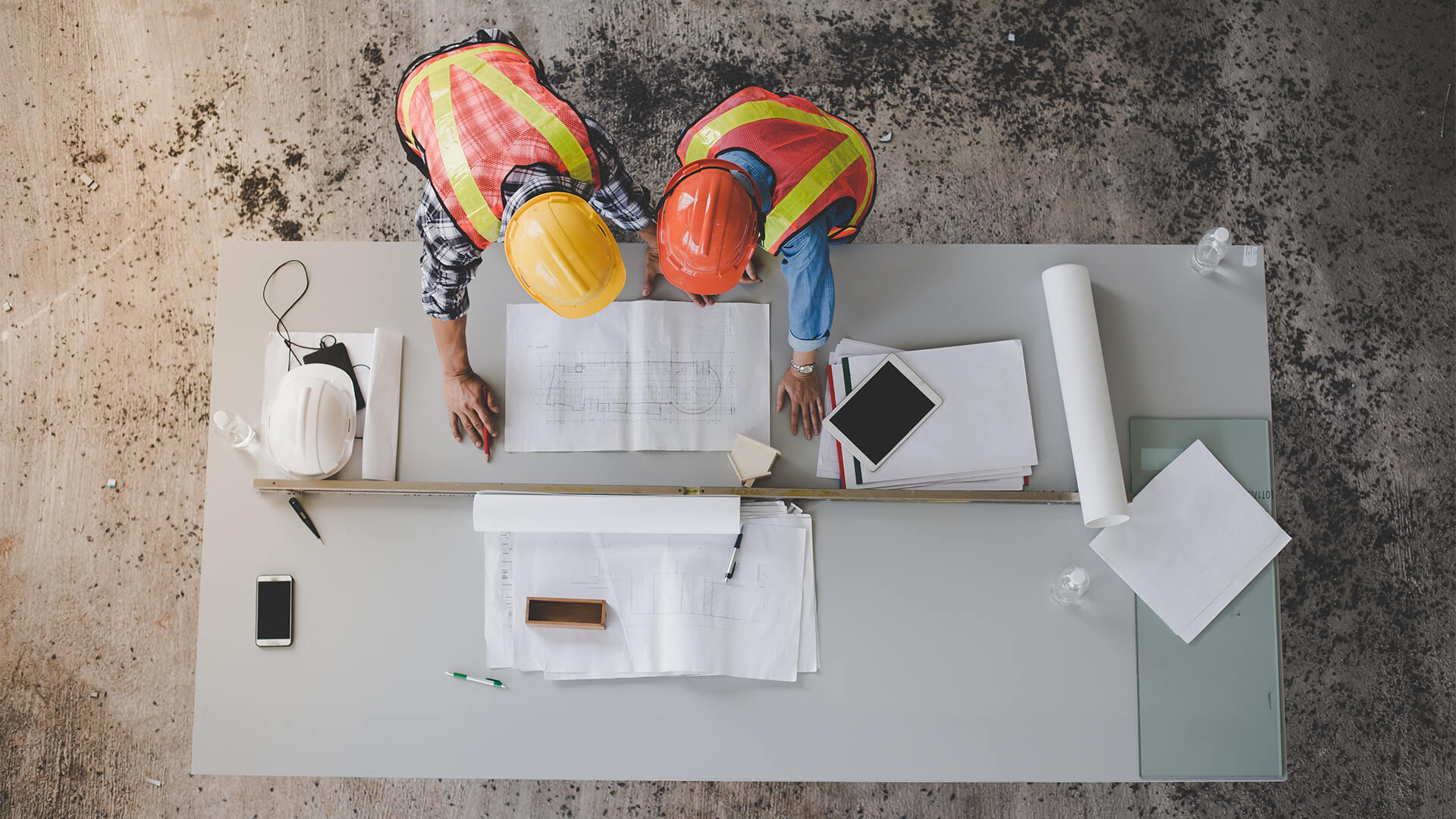 Construction projects are getting larger and more elaborate every year, in spite of a number of challenges that have thrown a wrench into even the best-laid plans. The pandemic forced projects to grind to a halt, while supply chain issues and trade tariffs made it nearly impossible for companies to get the supplies they need to complete.
In the meantime, companies have been looking for ways to streamline their projects to make the best of a bad situation. Here are five ways that companies can streamline construction project management moving into 2022 and beyond.
1. Focus on Sustainability
Sustainability is more than just a buzzword, especially in the modern construction industry. It is quickly becoming a necessity. With the world population continuing to grow, there will always be a demand for new buildings and homes. The construction industry as a whole generates a massive amount of waste — more than 146 million tons in 2018 alone. They also have a tendency to discard up to 30% of the new materials delivered for a project, often completely unused.
Sustainability and the practice of streamlining construction projects go hand in hand, along with some of the other options on this list that will be discussed later. By focusing on reducing waste and working more efficiently, construction companies can help streamline their construction project management.
The goal here is to reduce waste, which can be accomplished in a variety of ways, from switching to modular construction to working with reclaimed materials to reducing idle time or waiting for other projects to finish. Consider exploring the principles of lean construction for more waste reduction tools.
2. Adopt New Technologies
The construction industry may be one of the slowest to adopt new technologies, but companies that are working to streamline their project management may wish to jump to the front of the queue and start adopting these new tools and tricks as soon as possible. These can come in a variety of forms, ranging from augmented and virtual reality for training, to 3D printing or drones for site inspection.
Autonomous vehicles are also beginning to emerge as an option on construction sites. Having a skid steer, for example, with all of its various attachments, is a valuable tool on most sites — as long as there is a skilled operator capable of driving it. Without that operator, these machines are glorified paperweights — unless they're capable of operating autonomously.
The technology isn't quite ready for widespread implementation, but it's moving in the right direction. It might not be long before construction sites are being traversed by all sorts of self-driving and autonomous vehicles providing support and completing tasks.
3. Improve Supply Chain Monitoring
Supply chain issues have been one of the biggest challenges for construction companies working through the pandemic. Without building materials and equipment, it's impossible to meet deadlines, and that creates even more challenges.
Comprehensive supply chain monitoring is something every company should already have in place, but for those that haven't taken that step, now is the perfect time to start actively monitoring those supply chains.
In addition to ensuring the supplies will be available when they're needed, this sort of active supply chain monitoring makes it easier to anticipate delays and adapt when they occur. For companies concerned with streamlining their project management, this is an invaluable tool.
4. Create a Safer Construction Site
The construction industry employs an enormous number of people, but despite advances it's made in the last few decades, it is still one of the most dangerous industries in the world. Upward of 20% of on-the-job fatalities happened on construction sites in 2019. These events are tragic, especially when they can be avoided. In addition, incidents like these will cause work to stop while they are investigated. Depending on the severity of the incident, it could mean missing a deadline entirely.
Take the time to create a culture that focuses on safety. Everyone, regardless of their position in the pecking order or the size of their salary, should make on-the-job safety their responsibility. Ensure that everyone on the job is adhering to all safety regulations, both those the company puts in place as well as any that may be required by the applicable regulatory body.
5. Opt for Modular Construction
Modular construction is something that has existed for a while, but it is beginning to pick up momentum as a tool for both sustainability and streamlining project management. Instead of building everything from the ground up, modular construction projects are focused on assembly rather than traditional construction. Large sections of the new project can be built in a factory and then transported to the job site for final assembly.
In addition to reducing waste on the job site — because there is no need for large orders of new materials like lumber or concrete — it can help to streamline the entire project, allowing companies to complete a construction project in a fraction of the time it would take with traditional construction techniques.
Exploring the Future of Construction
Streamlining construction project management is an essential skill, especially now as the industry works on recovering from nearly two years of issues related to pandemics and supply chains. This isn't an exhaustive list by any means, but merely a collection of suggestions that will hopefully carry the industry as a whole into the future.
By Evelyn Long, Editor-in-Chief of Renovated.