Posted on 13th October 2021
How Construction Firms Win Business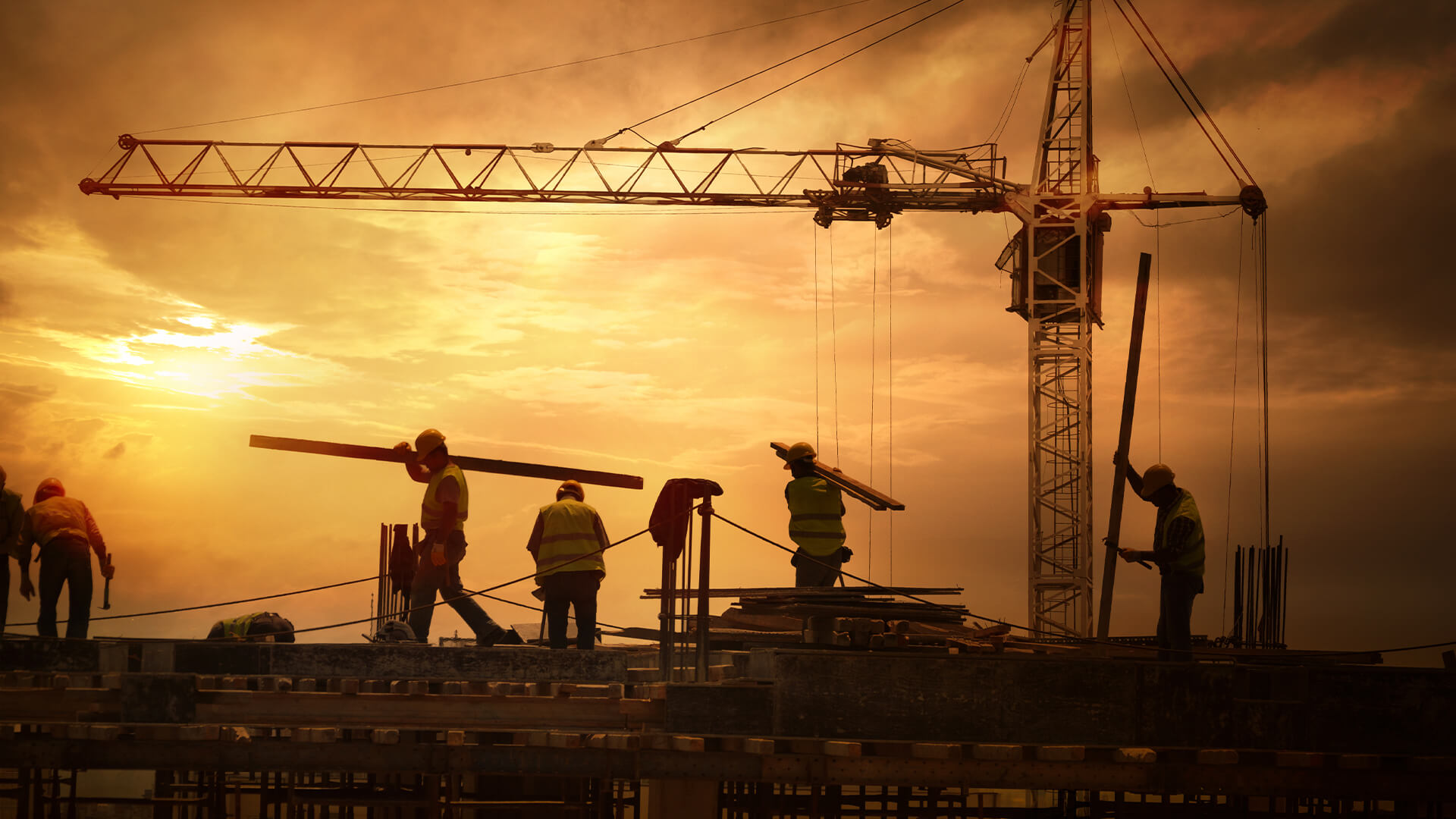 Do you spend time brainstorming ways for your construction firm to win more bids? Whether the company is tiny, medium-sized, or huge, a lack of work can cause profits to dry up faster than any other factor. In fact, the entire proposal process, from receiving an RFP (request for proposal) to being awarded the job, is rife with potential pitfalls. How do companies maximize their chances for making bids that get accepted?
It's actually a much simpler effort than most people think. Even though the time frame from RFP to award can take months, the core components in a well-oiled system are pretty much the same. That's true whether your organization bids on small commercial jobs or massive, international government projects that take more than a year to complete.
What does it take to win bids? Everything begins with the business development team, the linchpin of the endeavor. But in addition to excellent business development staff, it's imperative to have leading-edge fleet management systems, professional estimators, seasoned proposal writers, skilled crews, experienced office support, and reliable subcontractors in all the major trades. Here's a short summary of what it takes to get more jobs for your construction company after the business development team has done its job of sparking an interest in the potential client's mind.
Excellent Fleet Management
It's essential to be able to demonstrate to prospective clients that your organization uses the very best fleet management systems and software. Fortunately, the best fleet management apps do all sorts of positive things for your business. Not only will they help you win more work, but have the potential to boost the bottom line via insights derived from real-time visibility.
Plus, all it takes is one platform to get the most out of excellent fleet programs. Having top-notch fleet systems in place tells potential clients that your company is capable of completing complex projects on time and well within budget. Much of the efficiency comes from the best software and systems that allow supervisors to manage operations from one place, no matter how large the job or how long the timeline.
Accurate Estimates
When you place a bid, it's vital to base the specific amount on accurate estimates for all the components of the job. For instance, building a series of municipal structures for a city might entail hundreds of detailed estimates for all phases and pieces of the total project. If that data is inaccurate, you stand to lose money even on a very large, potentially profitable assignment.
From the other perspective if you were a homeowner and knew that budget was one of the things to consider when doing a reno, and your estimator was off on the bid, that can either cost your company the job, or impact your clients design choices in ways it would not have had to if it had been accurate.  Experienced estimators who understand pricing, the trades, the nuances of estimates, and the global markets for raw materials are an invaluable part of your entity. Attempt to use seasoned estimators who have been exposed to a variety of project types, including hospitals, office structures, retail centers, residential apartment complexes, industrial facilities, and more.
Complete, Responsive Proposals
Nothing can kill an otherwise successful bidding process faster than an unresponsive RFP. One reason for this unfortunate situation is related to legal issues. Many cities and publicly sponsored projects must automatically reject proposals that are not 100 percent complete. When documents contain hundreds of pages of detailed questions about your organization's background and experience on previous jobs, it's easy to miss a line-item or omit something you view as unimportant. Make sure your marketing department, the ones who typically complete RFPs, know that every detail counts and all the blanks must be filled in.
Relevant Experience
Be sure, before spending the time, money, and effort that goes into filling out an RFP, that you meet the client's minimum experience qualifications. For example, many municipal proposals note clearly that successful bidders much have completed at least three or more similar projects in the recent past. If you don't meet the minimum requirements, move on to the next proposal. This is why it's so important to read the entire RFP carefully before beginning to respond to it.
Full-Scale Office Support
Office support teams are another make or break component of bid winning. Prospective clients often contact your headquarters with questions about experience, personnel, and the kind of equipment you have available for a particular job. These fishing expeditions can lead to new work and must be treated with the utmost care. If your front office staff is attentive and responsive to such inquiries, you'll be much more likely to not only acquire more jobs but will build strong relationships with a large number of potential clients.