Posted on 15th June 2023
From Old to New: A Guide to Revamping the Interior of Your Home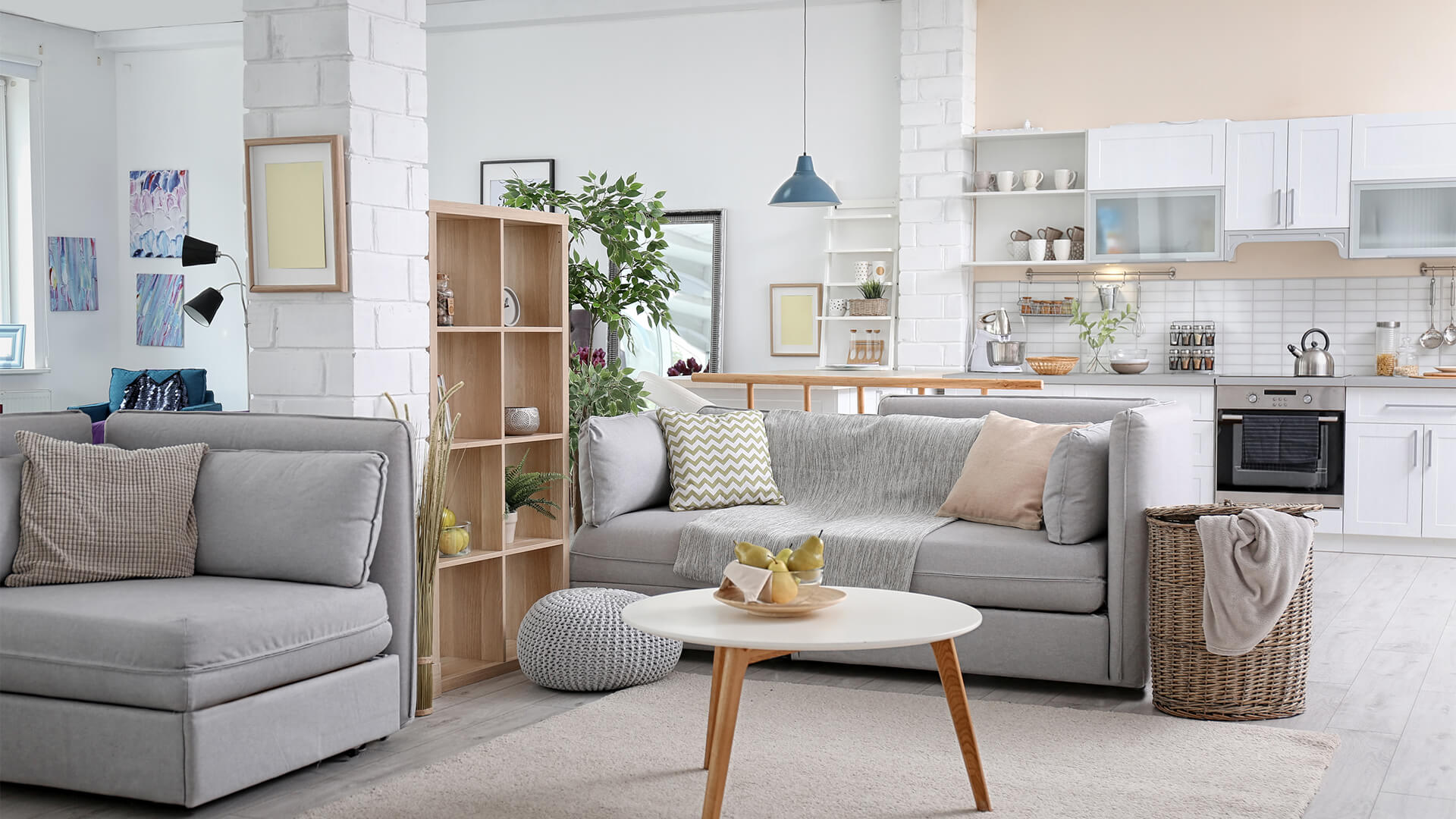 Making your house a home is something that every homeowner strives for, especially if you plan on staying in your current house for the foreseeable future. In fact, survey data from the Department for Communities and Local Government in the UK have found that the average outright homeowner stays in that house for around 24 years.
While we may not feel the need to move, we always want to keep our homes feeling fresh, particularly with the interiors. So, you might be looking at ways of revamping the inside of your home while keeping to a tight budget.
Recycling can be a fantastic solution for homemakers looking at alternatives to spending thousands on brand-new materials and furniture. You can reinvent your interiors with the use of older and recycled materials and items!
Utilise the versatility of wooden pallets
When larger purchases are delivered, they're often carried on wooden pallets that can feel like a hassle to receive. But rather than chopping them up and chucking them in a 240-litre bin, they're offering the chance to get creative with them.
Wood is such a versatile material, and there's plenty you can reinvent a pallet into. While useful indoors, this can be applied to your gardens and outside too! Small side tables for bedsides and living rooms are an easy win to make. Simply pull the pallets apart by the nails and build them to fit your specifications. Not only will they bear the weight of mugs and glasses, but you can paint and decorate them to match the décor of your rooms.
For the more courageous DIY'ers out there, you can even combine a few pallets to create larger furniture pieces like desks, bookshelves, and even sofa and bedframes. These will require a few extra materials to make them more functional, but these can be bought from any home improvement shop in bulk at low costs!
Textiles and textures – think outside the box
Old rugs, duvet covers and pillowcases and even clothes tend to clutter up lofts and cupboards and you may be tempted to throw them away after a while. But with a good cleaning and a bit of imagination, you can use them to reinvent the atmosphere of your home.
For example, if you have any throws that you were planning to dispose of, you can reinvent them into brand-new cushions! Scissors, stitching, and some stuffing can help you transform duvet covers and button-up shirts to brighten up any room.
Don't discount metal!
The only limitation to how you can spruce up your home is your own creativity. Metal items might feel intimidating to think about upcycling, but it doesn't have to be a scary prospect. If you've got old tools that are on their last legs, bed frames that have seen better days, or even piping that was removed to be replaced due to faults, you might have more metal lying around than you realise!
An exciting thing about using metal in personal projects is that it tends to be much stronger than other materials, meaning it can bear larger loads. If you have other DIY projects on the go that require wood, a few metallic materials could reinforce them effectively while adding a rustic vibe to your décor.
The important thing when working with metal at home is to be safe with it and do your research. Some metal alloys might require tougher tools to cut and be sanded down so edges aren't sharp or leave any dangerous edges exposed. But it can be used as fantastic table legs for your projects, or you could even create stands for laptops and tablets to use on desks.
You'll more than likely have a vision in your mind of how you want your interiors to look, so why not use your creativity and what you've got going spare to make it a reality?