Posted on 16th October 2020
4 Tips For Choosing The Right Builder For Your Next Construction Project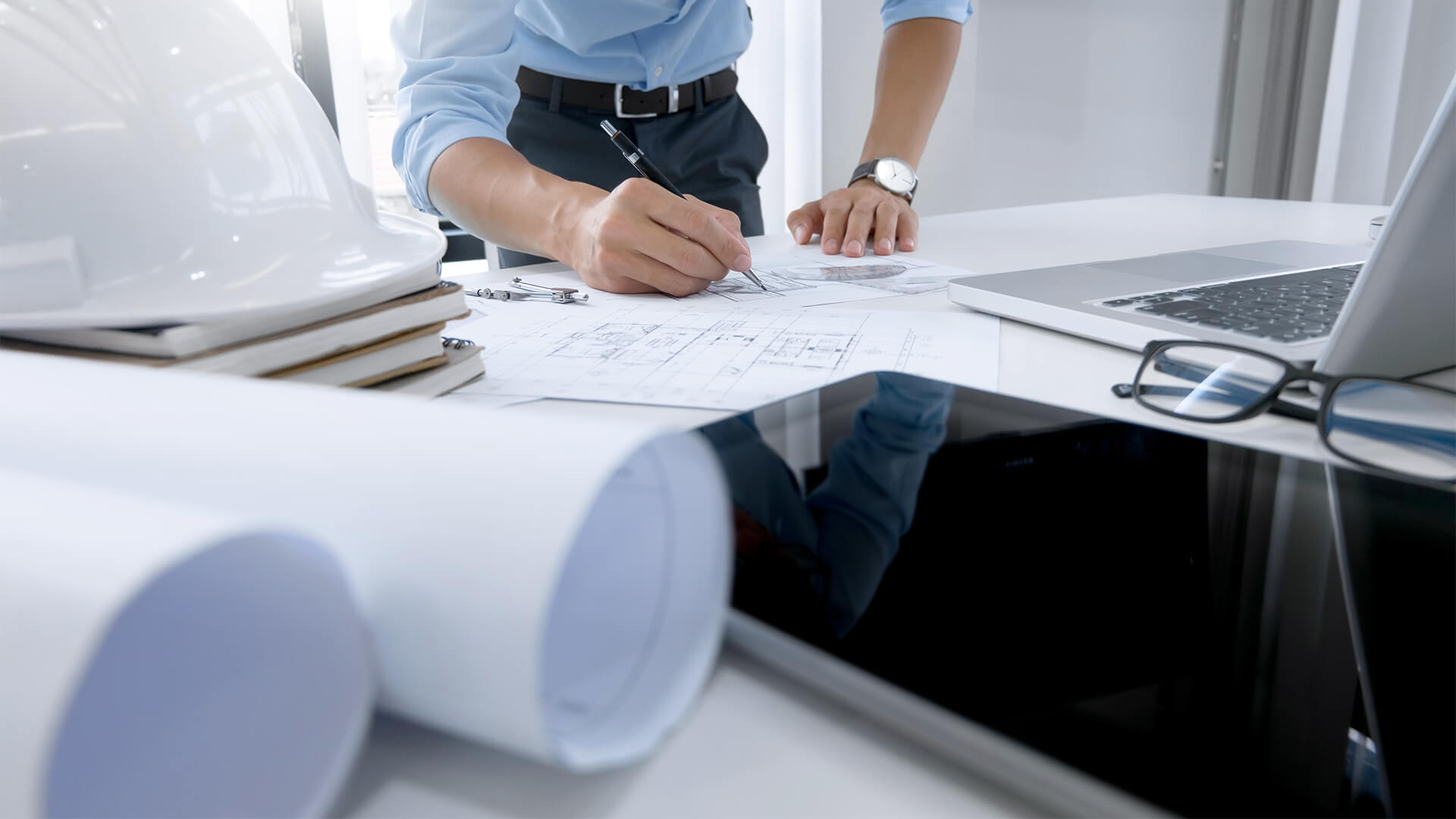 Many of us know someone with a building-related horror story. Whether it's shoddy workmanship or a project running hopelessly over budget, there are a million and one things that can go wrong during building works.
If you want to avoid any nasty surprises halfway through construction, here's what you need to know to find the right builder for the job.
Set Out Your Plans First
Before you can select the right construction business to carry out your next project, you first need to establish the project's parameters. Until you know what it is you want to achieve, it will be difficult to assess the suitability of any potential contractor.
It can be tempting to go straight to the nearest builder and ask them to take over your project. But commissioning the work too soon can ultimately set you back. For one thing, it is difficult for a builder to give you an accurate quote if they don't have the complete picture of what it is that you want from them.
Work out what you want to do and then approach a builder after you have some concrete plans.
Establish Your Requirements
Once you have worked out what works you want to do, you can then look for a builder who matches your requirements. For smaller projects, this should not be too much of a challenge. But with larger building projects, it is essential to know everyone involved. There may well be multiple managers overseeing several individual teams. The more people involved in the construction project, the more expensive it will be.
Once you have identified the specific services you need, you can start searching for builders who offer them. If you aren't sure precisely what building services you will need to realise your project, speak to a business like Bosaco, who are builders in Nottingham that provide general building, conversion, and refurbishment services. As they offer free no obligation quotes, they can help you work out exactly what you need and what it will cost before getting started. Of course if you're not in the area, you should be able to find a similar business near to you. Just ensure that they can offer the service you need first.
Consult Friends And Family
If you know anyone who has recently commissioned their own building works, it is worth asking them for their recommendations. Not only will this make your search quicker, but it will also enable you to ask any questions you have about the builders and get answers from someone with direct experience.
Vet Potential Businesses Carefully
Before you commit to any business, you should vet them carefully to ensure that they are reliable and reputable. The internet has made it easy to search for a company; you can quickly learn about any issues or causes for concern in their history. Don't waste your time with builders you can't trust to complete the work on time and up to standard.
Choosing the right builder for your next construction project doesn't have to be a difficult process. However, if you choose the wrong builder, you could end up paying a hefty price. Before you begin your search, established exactly what it is that you want to achieve. Establishing this is essential if you want to be able to hone in on the right builder.