Posted on 10th March 2023
4 Helpful Tips For Rebuilding Your Bathroom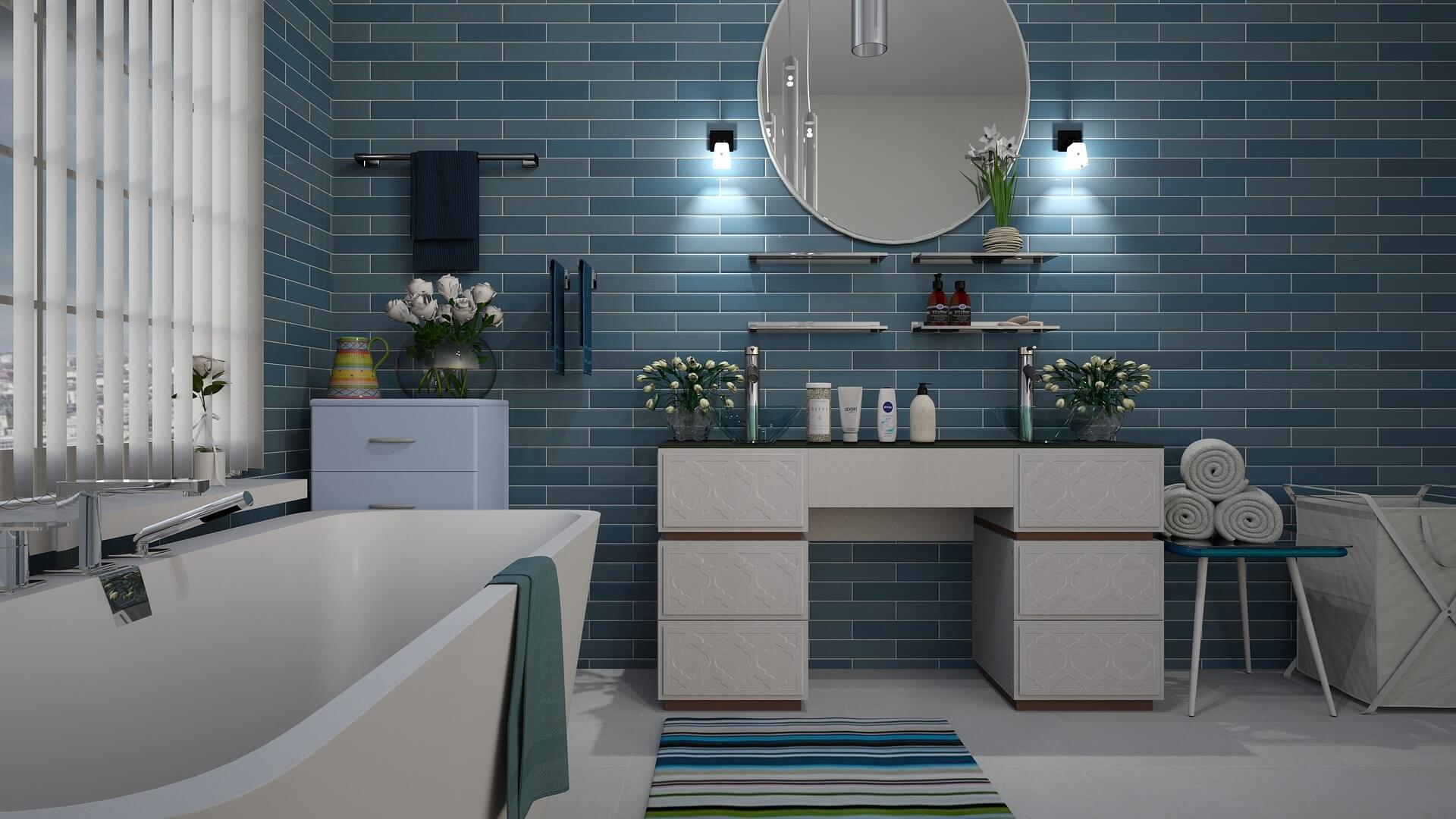 If you're dreaming of a completely renovated bathroom, be prepared to be dazzled by the possibilities. Rebuilding your bathroom can seem like a daunting task, but with the right guidance and resources it can become an exciting renovation journey! This blog post will share four helpful tips for transforming your bathroom from outdated to utterly stunning. 
Focus On Functionality 
When it comes to a bathroom remodel, focusing on functionality can be key to getting the best results. Many homeowners are converting a tub to a shower in order to get more space to work with and keep things better organized. Taking the time to think about how you want your newly renovated bathroom to look and function can help ensure it meets your needs as well as provide a sense of style and beauty.
Consider looking at other bathrooms or pictures online that fit your personal taste, then make a list of necessary checkboxes like storage space and brightening options — and design accordingly. This strategy can help you maximize the benefits of your getaway-at-home oasis while still keeping it in line with current trends.
Plan Everything Before Starting
Planning is key when it comes to remodelling a bathroom. Before you start, make sure that you know exactly what you want to accomplish in your renovations and the look that you are trying to achieve. Include the following things
layout

design

storage

budget

permits

materials

plumbing

lighting

ventilation

workforce 
Write down a list of objectives to make sure that everything gets done correctly and effectively. Additionally, be sure to familiarize yourself with any building regulations in your area so that your work is up-to-date with safety standards and zoning codes. This will help ensure that the project goes as smoothly as possible. 
Don't Go Cheap 
If you're looking to remodel your bathroom, it's important to remember not to skimp on quality. Sure, you can go for the cheapest fixtures and materials available – but in the end, it might cost you more money down the road. It's absolutely worth paying for high-quality materials that will last for years and remain functional even after a few bumps or scrapes. 
Investing in better products now could save you from having to redo your entire bathroom again sooner rather than later. So, make sure when you invest in a bathroom remodel that you don't sacrifice quality for price–the extra effort may end up saving you time and trouble further down the road!
Hire A Contractor 
Rather than diving straight into a do-it-yourself project, leveraging the expertise and experience of a licensed expert can help ensure that your bathroom remodel doesn't take any more time or money than necessary – from flooring to sinks, faucets, tiles, and fixtures. A skilled contractor will be able to provide advice on everything from layout design to budgeting so you don't get overwhelmed and overwhelmed. Plus, they can complete the job with greater speed, accuracy, and efficiency than trying to tackle all tasks themselves. 
Updating your bathroom doesn't have to be a daunting task, but it does require planning. Start by deciding what functionality you need, decide on an overall plan, and don't forget to take into account any building codes that must be adhered to. Budget accordingly – splurging in certain areas can save you money in the long run – this is especially true if you decide not to hire a contractor. Finally, always keep safety as your number one priority when working on any DIY or home improvement project.