Posted on 3rd June 2019
STRIKING SMART HOME ELEMENTS SHINE AT SOUTH CERNEY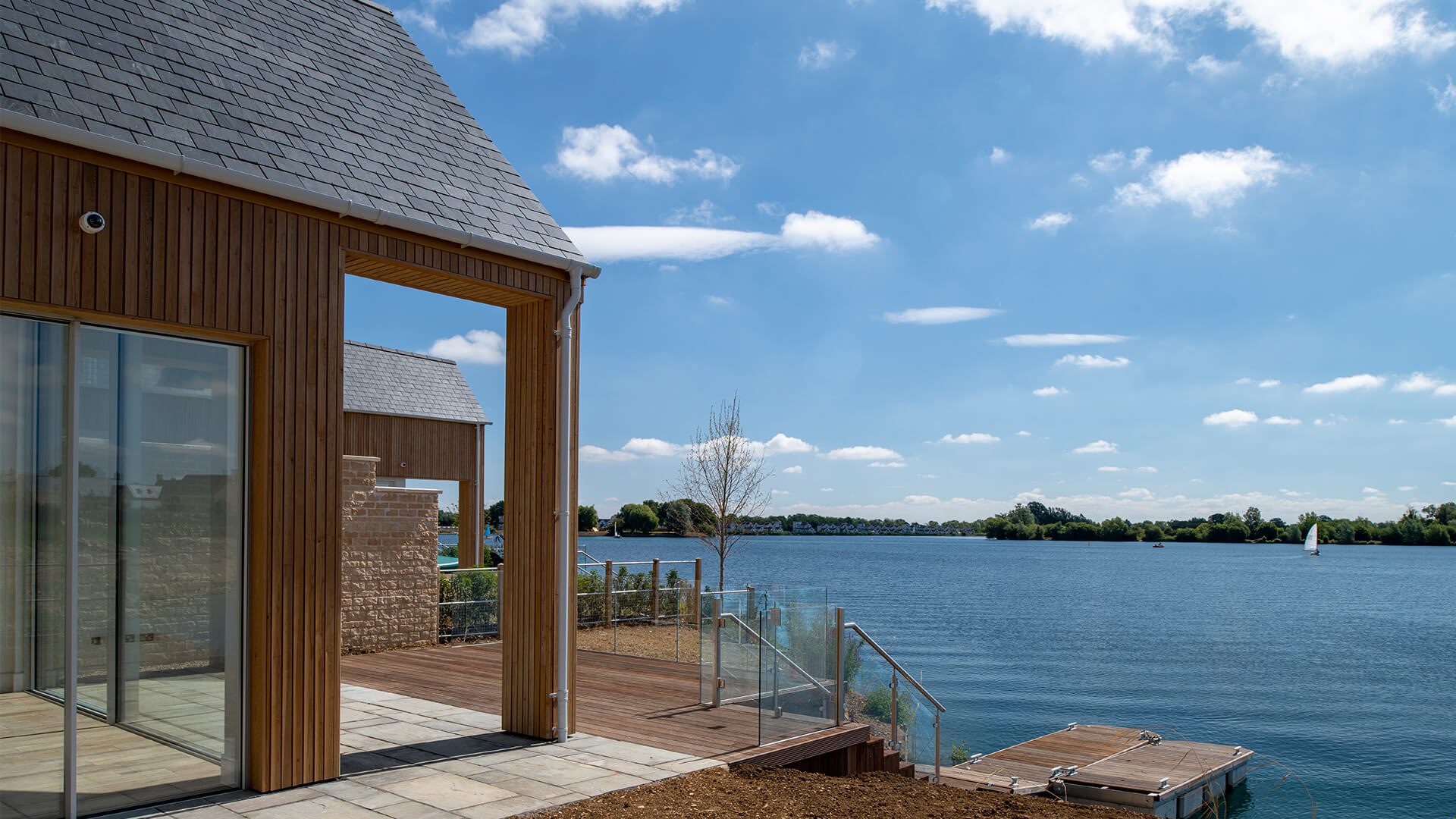 Aqualisa's Infinia digital shower has been specified for six prestigious Redrow properties on the Water in South Cerney, Gloucestershire.
Developed with an emphasis on complementing the Cotswolds setting, Elements sits on one of the lakes within the Cotswold Water Park and was designed to work in harmony with the natural descending steps of the lake banks. Extensive windows were installed to maximise the views of the surroundings and the living space was kept largely open plan to create a spacious and light interior.
Within the six properties, six concealed smart showers were installed with dual fixed and adjustable heads, and an external remote control. Aqualisa's Infinia was selected by the Redrow specification team after discussions with Aqualisa and in agreement with the installer, Mark Shortman of MG Plumbing Ltd in Bristol.
Hannah Pollard, Sales Director at Redrow South West commented: "Key to the specification of the Infinia smart shower was the remote control, as some of the shower areas in the Elements properties are quite large, so remote activation was a useful addition and added to the luxury feel of the bathrooms.
"The sleek and minimal design of the Infinia smart shower also blended nicely with the aesthetics of the bathrooms and emphasised the premier nature of each property."
With an ultra-thin control plate of just 2.5mm, the Infinia controller sits flush to the wall creating a seamless look. As well as its innovative and sleek design, the Infinia stood out due to its digital shower technology, ensuring constant temperature precision, one touch start/stop and diverter technology. An Eco setting also offers an equally satisfying shower using 33% less water.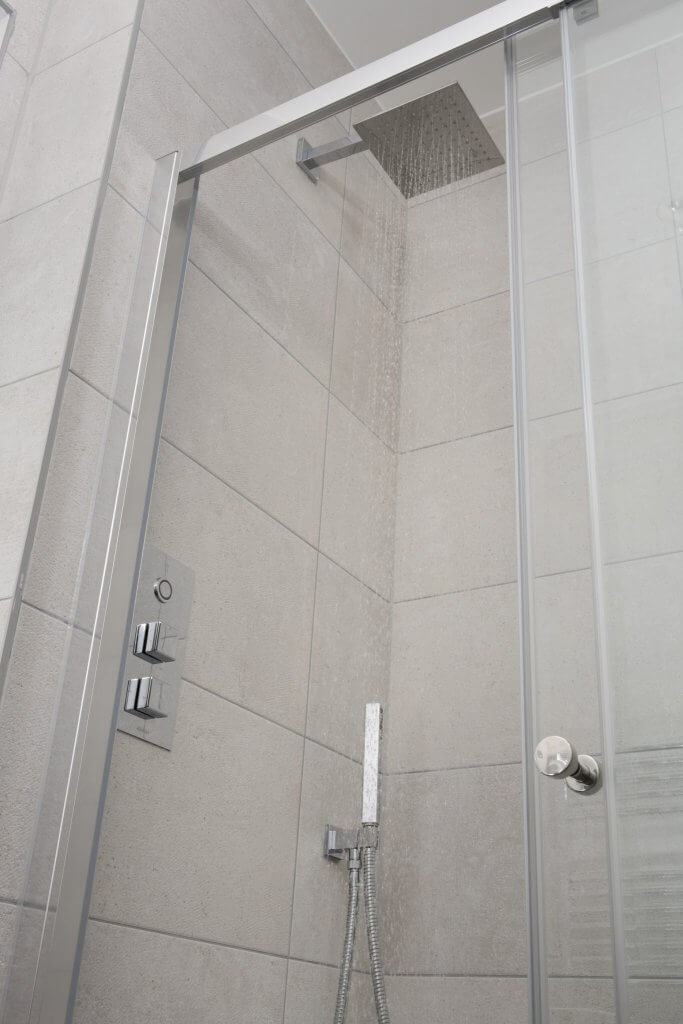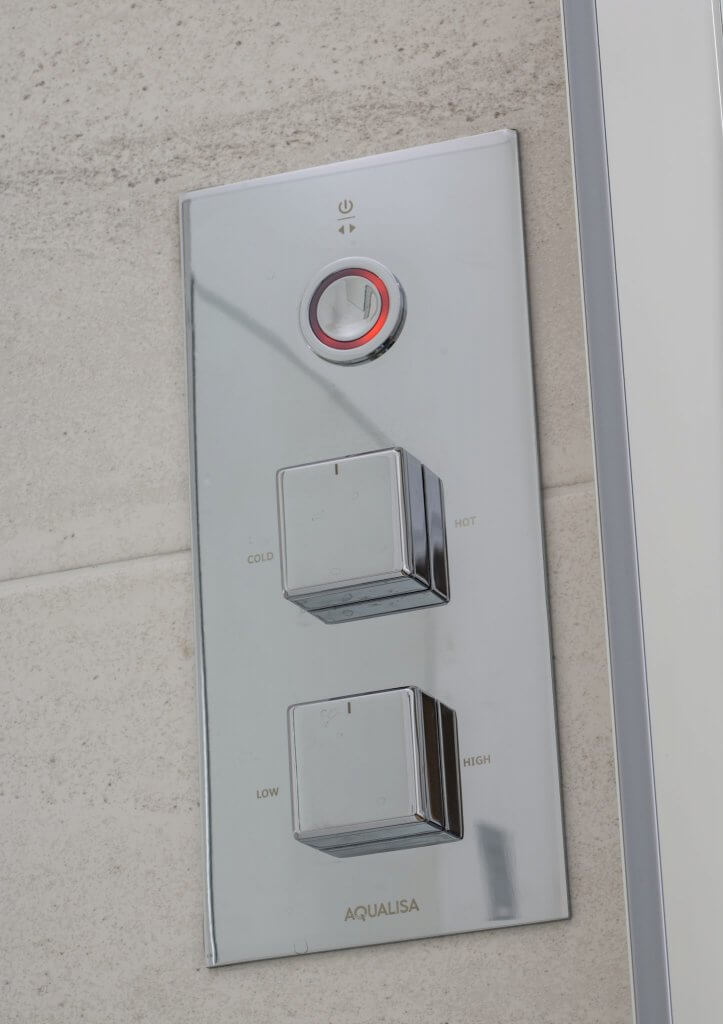 On the installation, Mark Shortman commented: "In our opinion, ease of installation is a major selling point and we find Aqualisa's digital showers particularly easy to install due to the remote smart valve, which can be sited up to 10 metres from the shower controller. In this instance we were able to install the valve in a separate cupboard adjoining the bathroom, reducing the amount of structural work required inside each bathroom and allowing the processor to be easily accessed in the future." 
Hannah concluded, "The Infinia has proven to be a great quality product that has met our customers' expectations with regards to luxury design and aesthetics. We look forward to working with Aqualisa again in the future."
The project is now complete, and the properties have all been sold.
For more information on Aqualisa's smart digital showers, please visit www.aqualisa.co.uk/showers/digital-showers.