Posted on 22nd May 2019
Multi-family Functionality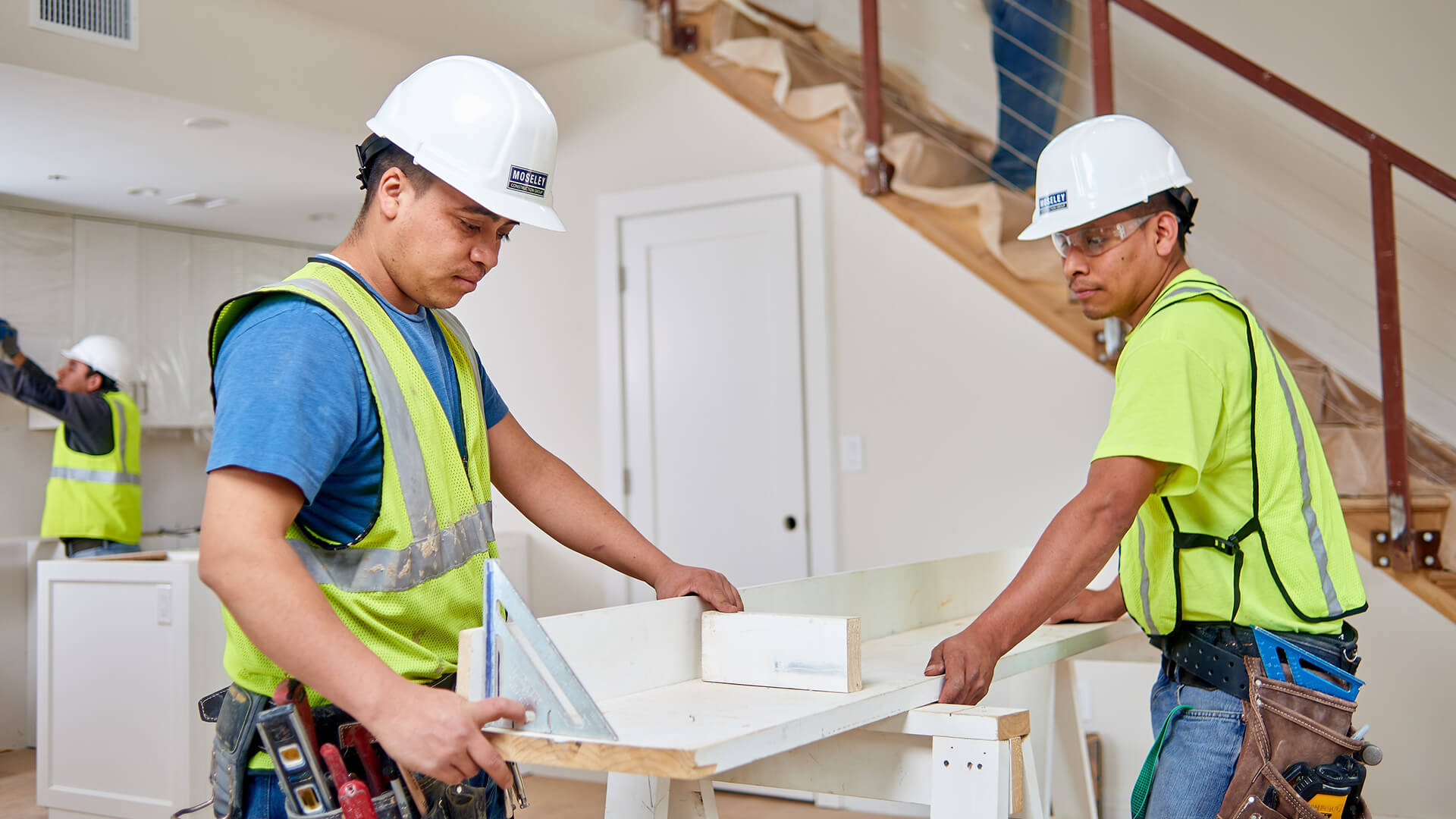 Johnny Moseley founded Moseley Construction Group more than a decade ago. In the wake of the 2018 BUILD Awards for excellence, we take a look at what has made the firm so successful.
Moseley Construction Group is a general contractor specialising in both renovation and new construction projects in the Greater Washington DC Metropolitan Region.
Focusing on only multi-family constructions has allowed Moseley Construction Group to perfect and refine its craft. Whether its apartment repositioning or conversions, new construction or historic renovation, Moseley strives to be the most advanced multi-family general contractor in the area. From budget estimating through the final punch list, Moseley Construction Group works closely with its clients to design, build, and deliver their vision. 
The firm was founded in 2007 by Johnny Moseley and has grown and developed its expertise, working with local boutique developers, some of the largest apartment REITs in the country, and everyone in between.
Johnny is recognised as one of the most accomplished home builders in the region and Moseley Construction Group was born out of a vision to create a company that could successfully address the challenges of the housing development and construction sector.
His operating principals linked pre-construction planning to the delivery of finished market rate, affordable, luxury, adult care, co-living, student and mission support housing. As the firm continued to prosper, he combined this marketplace space to include workplace and mixed-use experiences.
Today, Johnny continues to drive the firm's thinking, actions, processes and commitment in order to remain a leader in safety, sustainability, and customer care for the construction of great urban/suburban communities. Johnny has been rewarded for his hard work and diligence as the firm has been recognised by Smart CEO with a Best Run Companies and Washington Business Journal Best Places to Work awards, as well as in the 2018 BUILD Awards.
The process at Moseley Construction Group has two phases, these being pre-construction and construction.
"In construction, it is essential to begin with the end in mind," states Johnny. "A preconstruction phase characterised by open communication and proactive problem solving will set the standard for the entire project."
For the best possible project result, Moseley Construction has found that it is in the best interest of the owner to bring the firm in on the project early in the preconstruction process.
"We act as an owner's advocate to ensure construction costs stay on budget and a valuable resource for helping to identify cost savings."
The preconstruction phase is critical to the successful completion of the project, as Johnny continues: "During this phase, the design/construction team will review the construction activities and the availability of materials in order to formulate the schedule. Careful planning during preconstruction will result in the greatest savings to the owner."
Moseley Construction Group's estimating team leverages local market knowledge as potential subcontractors are identified and bid packages are developed. Operations personnel, such as the project manager and superintendent, may support the preconstruction effort by participating in constructability reviews, schedule development and value analysis.
"Our mission is to be a world-class, customer-first construction firm specialising in new and renovating multi-family construction," says Johnny, and it seems that the firm is well on its way to earning this prestigious accolade. With renovations aplenty, including vacant and in-unit occupied apartments, apartment repositioning and conversions, common areas, exterior facades, lobbies and amenity areas such as fitness centres, and a customer-first ethos, it seems that Moseley Construction Group has only just uncovered the tip of the construction iceberg.
"We work with owners to accommodate each project's delivery expectations and needs. The needs of the owner and the type of project dictate the best construction process and method of delivery. Here at Moseley Construction Group, we are always open to whichever method is best for the client."
Website: http://moseleyconstructiongroup.com/