Posted on 21st September 2022
How to Use Dark Colors in Home Design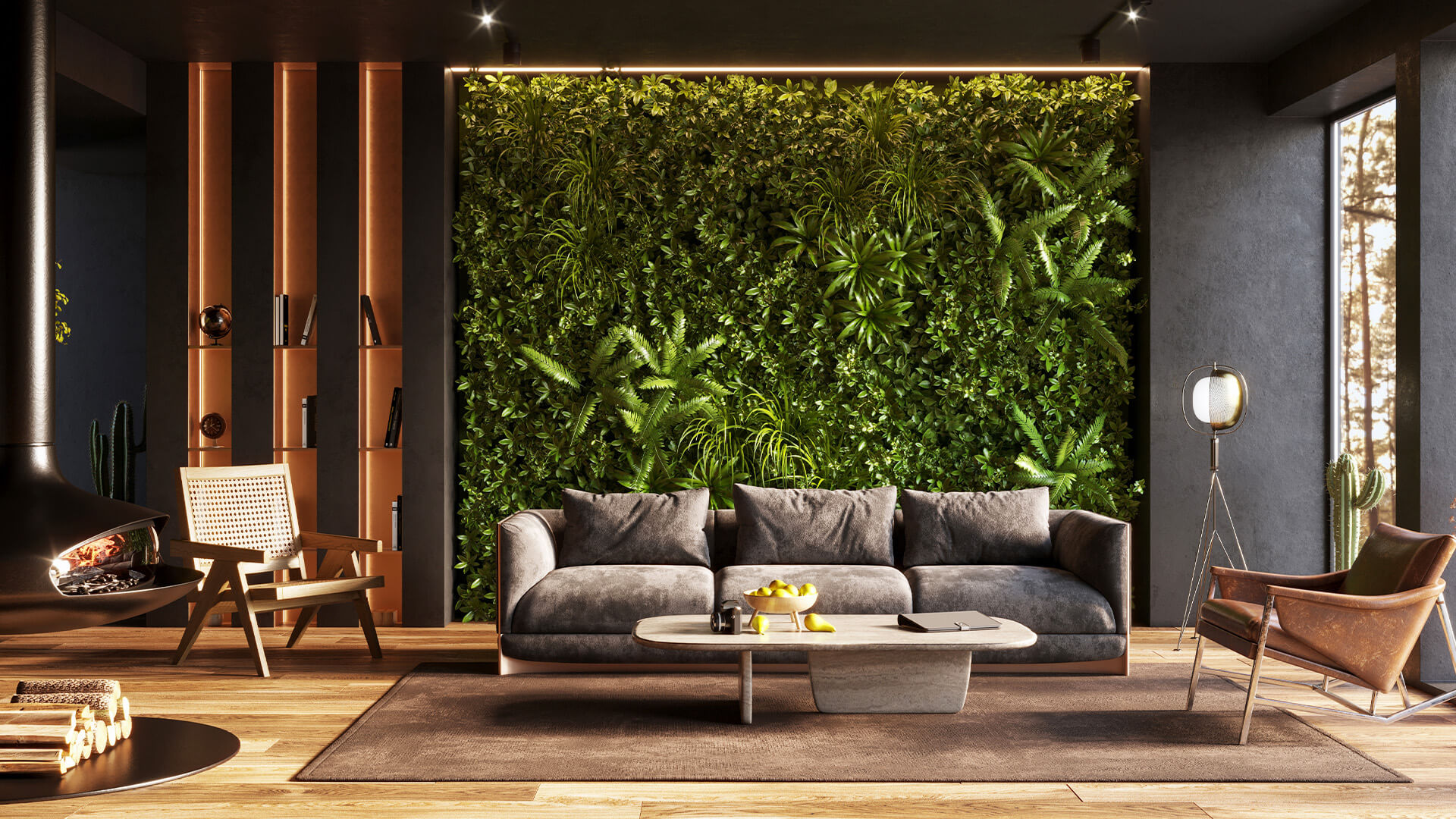 By Evelyn Long, Editor-in-Chief of Renovated.
If you're redesigning your home, you've probably heard that light colors are what you should use. Designers hesitate to use dark colors because they aren't sure how to incorporate them without making a place seem claustrophobic or unsightly.
Dark colors can warm a home, making a stark room feel cozier. Using browns, blacks, and other dark colors can create a statement wall or space.
Here's how to use dark colors in home design.
Accent Walls
Using a dark color on an accent wall is a great way to make a room stand out and fit with the theme you're looking for.
Having an accent wall adds visual interest to an otherwise boring room and can complement the color of furniture and decor within it.
The main purpose of an accent wall is to draw attention, and a dark color helps that purpose by capturing the eye right away. Put a television or bookshelf in front of the wall to center the room, or use it in a master bedroom to create some dramatic flair.
Accent walls are an easy way to incorporate your favorite dark color into a space, adding interest to a room and making it your own.
Trim
Another way to use dark colors is in a room's trim. Whether you have crown molding, wainscotting, baseboards, or another type of trim, you'll want to paint it a separate color from the rest of the room.
You paint your trim differently to serve as a border for the room space, defining it for the eye. It also adds dimension and visual interest to a space. The type of trim can also tell someone about your home, with certain types reflecting your home's age.
By painting your trim a darker color, you add a nice contrast to your room without it becoming overwhelming. It can also draw attention to doors and windows in the room.
Floors
By choosing dark colors for your floor, you can warm up a dull room. These floors can also make your room feel brighter by contrasting with lighter colors on the walls. You can use a darker wood floor, tile, or carpet in order to create this kind of contrast.
A darker floor works well with a lighter floor as well, helping to separate spaces in an open floor plan. Not to mention, having a darker floor in a mud room helps disguise footprints.
Patterns
Another way to use dark colors is by incorporating them into patterns. You can use different shades of the same color to create a pattern on your walls or floors.
Patterns are eye-catching and work great on accent walls and floors. They can also be incorporated by choosing patterned furniture and art pieces.
To create a pattern when painting a wall, lay out your design with painter's tape and mark which part needs to be a different color. Once you've filled in each part and let them dry, you can remove the tape to reveal a design that's uniquely yours.
You can also shop for patterned wallpaper, decor, and carpeting at home stores or online.
Upholstery
If you have a light-colored room, you can incorporate dark colors with the furniture upholstery you use in it.
Whether you choose a dark color for a statement piece or decide to get your whole set in that color, it helps warm up your room.
Dark-colored furniture can also help ground a room that is too bright or overwhelming without taking the time to paint or change the wallpaper. You can use throws and pillows to add different looks to the furniture throughout the year, making them very versatile.
Siding
If you love a dark color but don't want to bring it into a home, consider taking it outside.
Choosing a dark and textured siding material for your home helps it stand out among the others and can be striking when you add different lights and decorations.
If you don't want to add the color to your whole exterior, consider adding dark accent features, like shutters and doors.
You can even consider having a dark-colored roof with lighter siding to create an added sense of dimension.
Artwork
If you want to add dark colors without committing to a large project or expense, you can incorporate artwork and other decor elements with dark colors into your rooms.
You can choose paintings or pictures with dark colors to accent a light-colored room. Dark pillows, throw blankets, and other decorations can also add life to a room.
If you're creative, consider making or decorating decor yourself, by painting a canvas with dark blues and greens, or by adding a black and gray design to a white vase.
Using Dark Colors in Home Design
Incorporating dark colors into your home design can add dimension to your home.
It's true that light colors can make a space feel larger, but that doesn't mean you have to sacrifice your favorite colors. Dark colors work great to make a statement in your home, whether it's through paint, decor, or furniture.
Remember – your home is your safe haven, so design it however you want!