Posted on 20th April 2021
How to Make Your Kitchen Look Unlike Any Other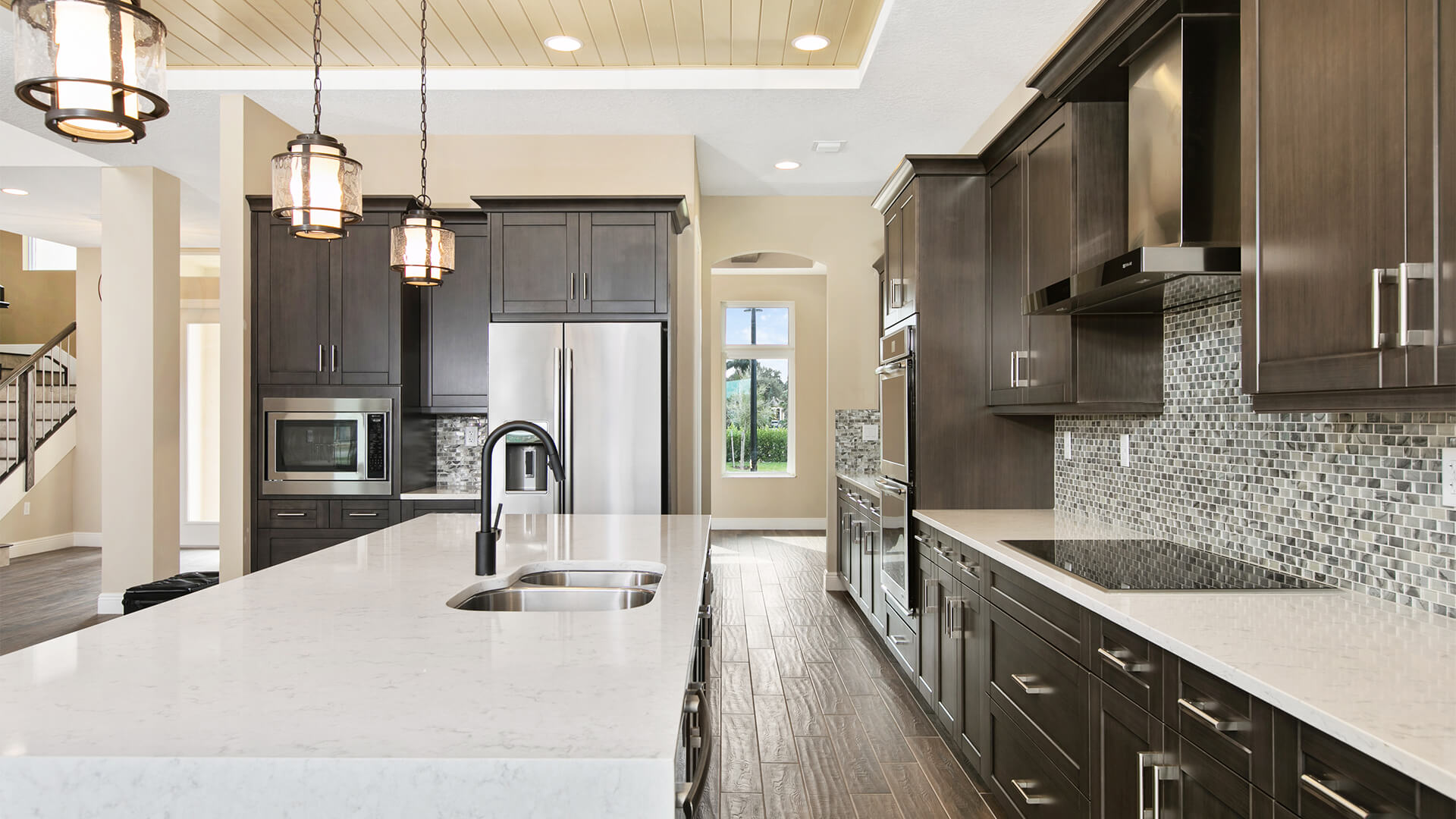 A kitchen is the focal point of the house. You gather with your family there, meet with friends, have romantic dinners with your loved ones. It's only natural that you want your kitchen to look its best – but very often, reality doesn't match your expectations. The floor is not as shiny as it was some time before, the wall color seems boring, and the cabinetry looks old.
But you don't have to bear it. Remodeling can help – with several changes, you can make your kitchen look beautiful. And trust us, very often, you don't need to spend all your savings on it. In this article, we'll give you several amazing ideas for redesigning your kitchen. Whether you're on a budget or not, you'll definitely find something inspirational. Read on!
Change the Cabinetry
Changing your cabinets is an excellent way to make your kitchen look fresher. Several tricks will help brighten the place up: 
● Don't hesitate to play with colors. Choose something lighter to make the place look bigger and more elegant. Or, if your kitchen's painted in pale tones, opt for yellow or green-colored cabinetry to add contrast.
● Consider open shelving – it will give the room a more airy and spacious look. Check out copper shelves – they're trending today, and look super chic. However, that option won't work if you have too many items – the place will seem even smaller.
● If you're not a fan of open shelving, choose slimmer cabinets and make the kitchen look more elegant. Check Sena UK – Modern furniture collection of kitchen furniture for a stylish cabinet choice. Although you won't be able to store bulky items in there, you can hang the pans and pots on the wall in the form of a stylish exposition.
● If you're on a budget, update the hardware. This way, you can make the kitchen look completely different without spending thousands of dollars.
And if you want a completely unique look, custom cabinets may work for you. They are the perfect solution if you dream of an outstanding design, need special cabinetry, or simply wish to change the kitchen layout. If you want to learn more about them, look for the carpentry companies out there – for example, check out custom cabinets made by Kitchen Tune-Up.
Give Your Kitchen a Personality
One of the most creative ways to make an unusual kitchen is to rebuild it. And we don't mean just taking down the walls and creating an open space. What we have in mind is assembling a kitchen extension – or transforming your garage if it's empty.
Of course, you'll have to literally build the place from scratch – add isolation, look into a warm deck roof construction, install the doors and windows, and much more. But this way, you'll have an extra room in place of your old kitchen, and a larger cooking area. Trust us – the process is worth it. What's left in the end is to decorate the room accordingly – add glass walls to let the sun in, and opt for the furniture in the appropriate color scheme.
If you don't want to rebuild the kitchen, there are simpler ways to make it look unlike any other. Consider adding some accents – they add contrast and personality to the room. Depending on your preferences, you can play with patterns, colors, and architecture.
If you want a safer option, consider geometrical tiles that will add a repeating pattern to your backsplash, floor, or counters. If your kitchen is styled in neutral tones, don't hesitate to choose playful patterns to dial up the interior.
And if you want something different, an accent wall may be a splendid decision. It's simple yet elegant – a bold wall color paired with pale cabinetry. All you need is some paint – no heavy lifting, no carpenters, no new fixtures.
Don't be afraid to experiment with items either – choose outstanding, yet unexpected pieces. A dresser, for example, can make a splendid island – and it provides more storing space, too.
Play with Lighting
Lighting is one of those things that can alter the room's look completely, so choose it carefully. Make sure the room is illuminated enough, but not too much. Consider placing several glass pendants on the ceiling to add a stylish touch, and install lights under upper cabinets to make the cooking process more comfortable.
Properly designed lighting will make the place cozier, more spacious, and elegant.
Take Care of the Ceiling and the Floor
Many people neglect the ceiling and the flooring when remodeling the kitchen, which is a huge mistake. The top can either reflect or absorb light, thus making the room brighter or darker. If you need all the possible illumination for cooking, choose lighter hues for your ceiling.
Floor color works the same way – it can ensure the room is as dark or as bright as you prefer. Grey wood floors are becoming more and more popular recently, as they add a spacious look to the kitchen. They're also very comfortable for your feet.
Don't Hesitate to Experiment
With several easy tricks, you can make the room look lighter, nicer, and more spacious. Moreover – with some creativity, your kitchen can become truly unique.
For example, consider revitalizing your cabinets with new hardware, or paint them a new color. Experiment with accents, and don't be afraid to choose bolder patterns. Think about the lighting, and make sure the place is cozy and well-illuminated. Remember to pick the ceiling and flooring colors carefully – they can have an enormous impact on the room.
Don't hesitate to create your own design, and remember: the only limit is your imagination. Play with colors, patterns, lighting, and architecture. Give your kitchen a personality, and make it look unlike any other.