Posted on 23rd December 2020
How to Go About a Full Home Renovation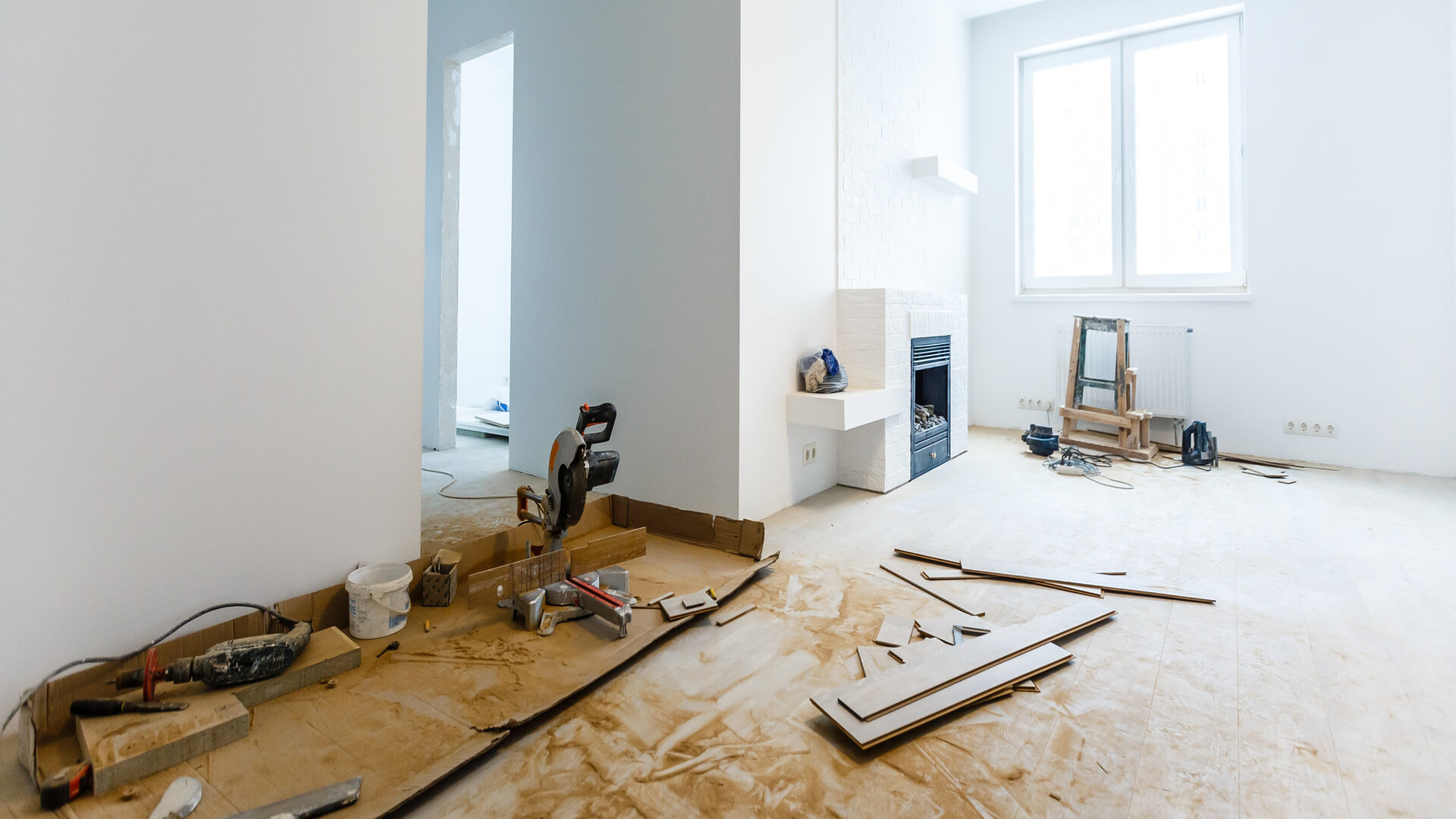 It is about time you stepped out of your existing cramped and shabby home and returned to a modern house sporting the latest design trends. Then a full home renovation is what you need. It lets you have an almost entirely new home without having to sell your old home and moving into a new environment. The following nine steps will guide you along this path:
 

 

Step 1- Be Sure Of What You Want

Before we begin your whole house renovation exercise, you need to be sure of what you want. It's a big long-term decision with significant financial implications. Make sure you have the answers to the following questions:

● Who will manage and supervise the entire remodeling process?

● Are you willing to invest adequate time, effort, and money in the process?

Start only when you have the answers to all such questions.

 
 

 

Step 2- Consider The Future

Renovating your entire home takes lots of time and money, and you would expect the result to be with you for the rest of your life. Experts from GoldConConstruction.ca point out that it means you must consider how life will be in your house in the future. With time your children will grow up and have children themselves, and you might want sufficient room for them. Also, consider making your home design accessible with easy-to-use options, especially in the bathroom and suitably thorough lighting. Such features will assume great importance as you begin to age. Want to sell your home later on? Then, you will be better off investing in-home features that enhance its market value.

 
 

 

Step 3- Carefully Pick Between DIY And Hiring Pros

There are two options open to you while bringing your vision of a new, renovated home to life, viz. DIY or hiring contractors. Either way, considering the enormity of a full house renovation project, an entirely DIY step by step path is not possible. That means you will have to hire contractors at some point. However, most homeowners would hand over the project to experienced contractors who have expertise in both the design and construction of buildings. The workers employed by such contractors might be on direct payroll or may come as subcontractors. For most purposes, an in-house construction team would suit your better.

 
  Step 4- Plan How You Are Going To Fund Your Home Renovation
Thankfully these days, you have loads of options to fund your dream if you want to renovate your home completely. These options are usually flexible but require a certain amount of financial readiness and investment ability. You can avoid debt and interests and monthly payments by paying through cash and other forms of liquid assets. But that usually requires significant financial capacity. For many people out there, a more viable option is to take a loan. Among such loans on offer, the most attractive one is perhaps a home equity loan. You can also consider taking a zero-interest loan but qualifying for one is not nearly as comfortable.
 

 

Step 5- Figure Out What You Want To Remodel

The next step to take is to plan your home remodeling. Do you want to renovate any one single room? The scope of the term "house remodel" is immense. It might involve adding new rooms or working on a specific combination of rooms or the entire house. So, you need to ensure that you figure out what you want and plan for them accordingly.

 
 

 

Step 6- Pick The Style And Design Of Your Choice

There are a large number of styles you may choose from for the fresh and new home design. Considering that you are renovating the entire home, you may decide to overhaul its style altogether. Shortlist a few particular types you like and then discuss it with your contractor.

 
 

 

Step 7- Account For Home Utilities

The renovation work on your home will, of course, be limited by the utilities you have and will need. The presence of such utilities is significant if you want to change your home structure drastically. If that latter is what you have in mind, it would be best to consult a home renovation expert to know what is possible and how to achieve the same.

 
 

 

Step 8- Be Aware Of Structural And Legal Requirements

Suppose you are going to alter your home structure drastically, especially in the form of new additions. In that case, you must consider the crucial issue of support to your building. There are additional legal regulations that you need to follow, as well. Seeking professional help for all this is a good idea.

 
 

 

Step 9- Track Your Remodeling Plan

You must record and track your thoughts and ideas for your comprehensive home renovation. You will surely save yourself from significant stress and hassle.

 

Lastly, it is essential to emphasize that a whole home remodel is expensive and will be there for a long time. So, think about it carefully. The best option open to you in terms of ease of carrying out the process is hiring professionals. Here's to a happy and handsome home!