Posted on 6th April 2021
Here's What The New Build Market Looks Like In 2021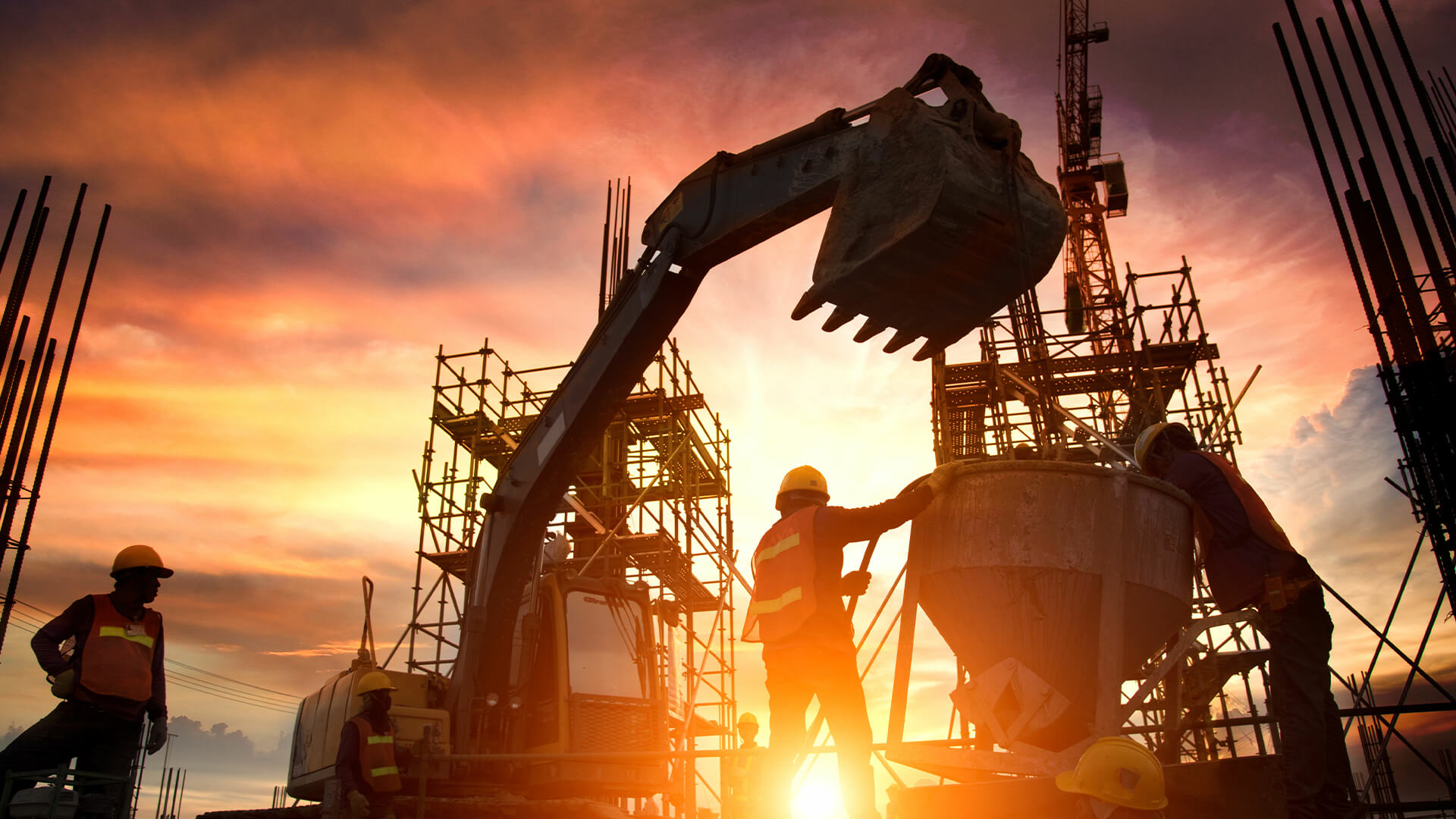 For builders' merchants, the New Build home market is an important one. Property developers creating new homes are a core part of any builders' merchant's business, but they have been hit hard by the Coronavirus outbreak.
The pandemic is set to cause long-term changes to the New Build property market, so builders' merchants and everyone else involved in the market need to adapt to these developments to ensure their ongoing success.
UK homebuilders have already missed key targets thanks to the pandemic, so they face a desperate race to catch up in 2021.
If you want to find out more about the New Build property market in 2021, then keep reading. We've put together some of the key trends and how they could affect the construction market in 2021 and further into the future.
Efficiency Is Key To Future Success
With the construction market slowing throughout 2020, thanks to lockdowns, staff shortage and other factors, the New Build sector needs to bounce back quickly.
As we enter 2021 and the vaccine rollout helps to reopen the UK, property developers will be focusing on getting as many new homes built as possible throughout the coming months.
As mentioned above, the UK property market has already missed targets for building new homes, and they face further delays until the country reopens fully.
Therefore, New Build developers will be aiming to be as efficient as possible and get their projects completed promptly. That means that they will be seeking efficient ways to get their properties completed to the highest possible standard.
As such, they will be working with efficient architects, such as Vernacular Homes. These architects in Kent offer a range of design, planning, and building services so that they can support clients and help them to create quality new homes quickly and efficiently. If you want to learn more about the firm and the range of services it offers, then check out this site.
Virtual Viewings Will Become The Norm
Before the pandemic, virtual viewings were an optional extra to be used alongside physical visits to the property from the potential buyer.
However, the lockdowns that were put in place to curb the spread of the virus meant that many property developers and estate agents had to rely exclusively on virtual house viewings.
Even once the lockdown is lifted, and life starts getting back to some semblance of normal, it is likely that virtual viewings will remain the standard way for homebuyers to view properties.
That's because virtual viewings are convenient for both property buyers and sellers alike. It's much easier to set-up a virtual viewing, and homebuyers don't need to travel to the property to view it.
As such, property developers will be investing in even more technology to help them to conduct virtual tours of their New Build properties over the coming months and years.
Price Rises Could Mean Additional Budget For Materials And Labour
While it's impossible to predict house prices with any accuracy, prices have been rising steadily for some months, and this trend might be set to continue.
If prices continue to rise, then New Build property developers will need to make sure that they continue to provide quality homes and that they increase their production even further.
Additionally, they will have extra budget to spend on materials and labour, which could mean that other sectors in the construction industry, such as builders' merchants, could benefit if they provide property developers with the support and products that they require.
Rising Demand For New Builds In The Future
For various reasons, New Build housing remains in high demand despite the pandemic and the financial struggles facing many individuals because of it.
In fact, demand for New Build homes was higher in 2020 than it was the year before, and it looks set to rise, particularly in rural areas.
After all, with the rise in remote working, many homeowners will now be considering relocating out of busy cities and dull towns and into the countryside.
That means that property developments must adapt and work even harder over the coming years and months to meet rising demand.
New Build Construction Has A Bright Future
Overall, as this article shows, the New Build construction market has a bright future ahead of it, despite the many challenges that it has faced throughout the Coroanvirus pandemic.
Moving forward, there is set to be a boom in construction of new properties, which brings with it many oppertunies as well as additional obstacles for developers to overcome.
For builders' merchants and other construction service providers, supporting property developers to help them to meet demand and provide quality new homes will help them to grow and prosper. Use this article to understand the New Build property market and what you need to do to support developers over 2021 and the years to come.