Posted on 21st April 2021
Have a Spare Garage? Convert It Into an Amazing Gym!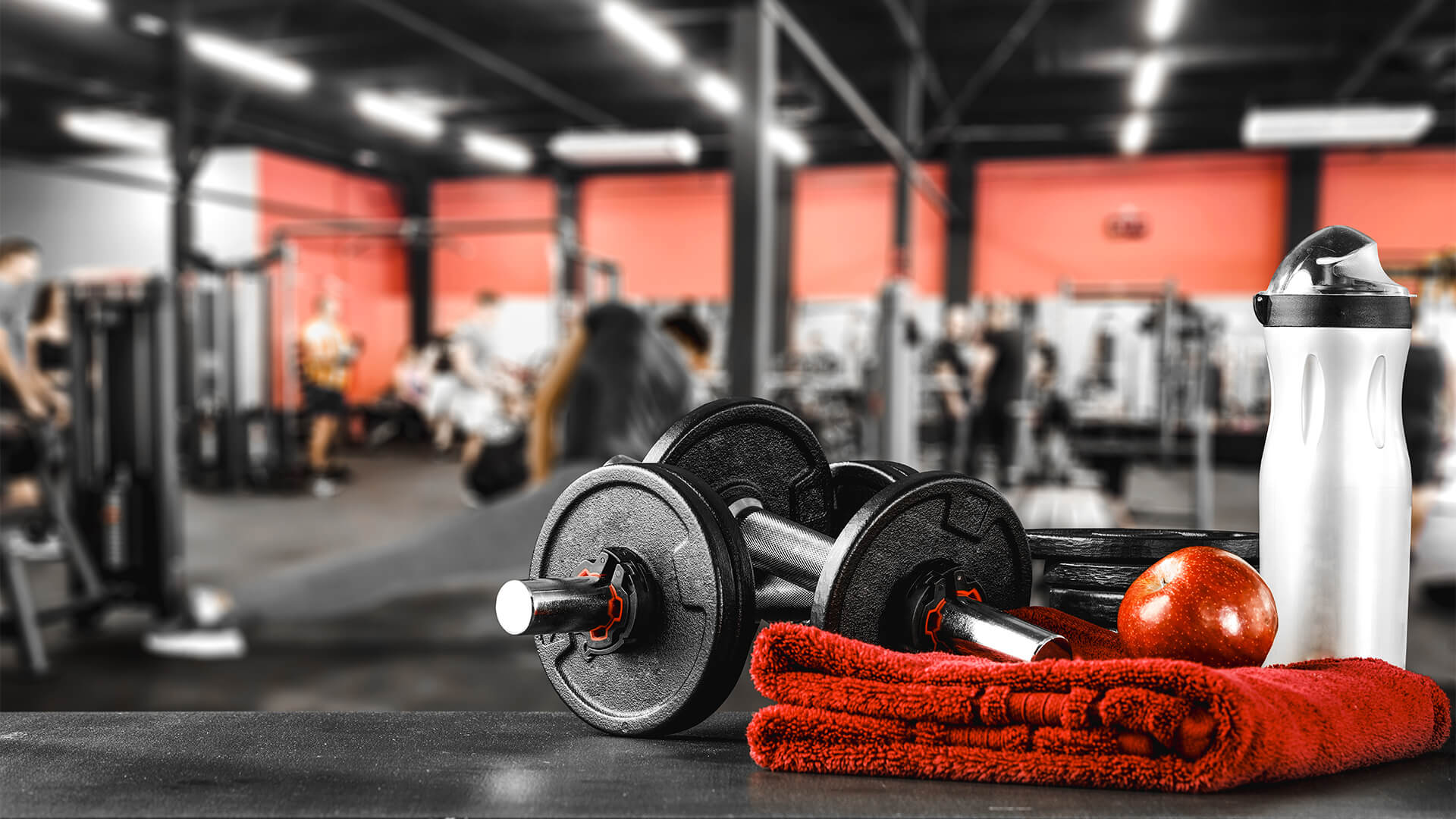 Staying in shape during a global pandemic is a gargantuan task. With all gyms closed and social distancing rules still in place, most people are forced to exercise at home. Sadly, as great as exercising at home can be, it cannot be as effective as exercising at the gym. Or can it?
What if we told you that there is a way to take your workouts to the next level without leaving your property? All you need to do is turn your spare garage into a gym!
And yes, we know that it's easier said than done. But contrary to popular belief, home gyms aren't reserved only for the rich. Sure, building one requires some effort and planning, but with the right approach, you'll convert your spare garage into a gym in no time.
And to help make that conversion as smooth as possible, we have prepared this guide. Below, you will find tips and ideas that will enable you to turn it into a home gym of your dreams. Take a look!


Prepare Your Garage
Of course, the first thing you need to do is ensure that your garage has enough room to transform it into a gym. You need to decide whether it requires any renovations and how much work you can do all by yourself. Once you plan everything out, you can get down to work!
It would be best if you started by cleaning out your garage. After all, you have to make enough room for your fitness equipment. When it comes to that, you might want to consider taking everything out of the garage first.
That way, you will be able to quickly sort through your belongings and then decide what you want to keep, sell, or throw out. Once you are done, put the items you decided to keep back in the garage in an organized way.
Ensure Proper Insulation
Another thing that is worth taking into consideration is ensuring proper insulation. Why is that the case? First of all, your gym equipment might get damaged if it is either way too cold or way too hot inside of your garage. And proper insulation makes it so that the temperature in there is rather stable. Second of all, it will make exercising in your garage much more pleasant if it gets way too cold or way too hot outside.
Taking a look at your garage windows and garage door is the best way to go about it. And when it comes to garage doors in particular, you might want to get in touch with a company specializing in garage door repair services, like A1 Garage Service.
Organize the Space
Maximizing the space that is available to you is crucial, especially if you do not own a big garage. Because of that, you should make sure that it is not cluttered and check whether your exercise equipment will fit in. If you decide to use a part of the spare garage as a storage space, you will have to create a detailed storage plan to make that happen. Fortunately, there are many ways to go about it!
When organizing your storage space, putting your walls to work is a great idea. By installing cabinets, racks, wall-mounted bins, and pegboards, you will be able to maximize your garage space and ensure that it looks organized and clean.
If you own quite a few weights or dumbbells, use a wall rack to keep them organized. And when it comes to yoga mats, boxing gloves, and jump ropes, they can be kept in special bins.
You may think that it is not important, but keeping your garage gym organized and tidy will make your workouts much more enjoyable. After all, nobody likes to exercise at a messy gym!
Install Durable Flooring
The floor has a significant impact on your workout. That is especially the case when it comes to high-intensity exercises, as shock-absorbent flooring will greatly reduce the load on your joints and muscles. The most reliable options include:
carpet tiles
foam
rubber
epoxy coating
However, when it comes to picking the best one, you should go for an epoxy surface coating! It is the most reliable and durable type of flooring that you can pick. On top of that, it is relatively easy to apply, which makes it seem like a great DIY project.
Buy the Right Workout Equipment
Now that your garage is clean and organized, it is time to fill it with exercise equipment. But before you do that, it is a good idea to decide what your primary goal is and then purchase the gear that will help you achieve that goal.
For example, if you want to build muscle and gain strength, equip yourself with all kinds of weights and dumbbells, a punching bag, and a wall-mounted pull-up bar. On the other hand, if your goal is to lose weight and work on your endurance, consider getting a treadmill or an exercise bike instead.
Do not forget that gym equipment is expensive. Consequently, consider making purchases on a regular basis instead of buying everything that you think you will need all at once. It should ensure that you are not going to spend your entire home budget on fitness gear.
Another way to save some money is buying used equipment instead of equipment that is brand new. However, you need to be careful with that. The internet is full of scammers and in order not to get scammed, you will have to take your time and think your purchases through very carefully. That way, you can ensure that you are getting the best equipment possible.
You can also check out a few DIY gym equipment projects and build something all by yourself. It is all up to you!


Get to Work
Okay, now you know how to turn your garage into a gym. But do you know how to use it? And bear in mind, not being able to use pieces of gym equipment the way they were meant to be used will make your workout routine ineffective and frustrating.
That is why we recommend that you sign up for online fitness training classes. Nowadays, you don't have to leave your house to work with a fitness coach. All you need is a stable internet connection and a smartphone or a computer with a working camera.
With a professional coach, you will be able to take your workouts to the next level and get the most out of your home-made garage gym!


Turn Your Garage Into a Home Gym!
As you can see, turning your garage into a gym is much easier than most people think. Of course, it does not mean that it is a walk in the park. There are many things that you need to take into consideration. However, with the right plan and some effort, you will be able to create the perfect place to work out!
Nevertheless, the best thing about a home gym is that it will save you a lot of money in the long run. Not to mention that it is the safest and the most comfortable way to stay in shape during a pandemic.
Now, what are you waiting for? Build yourself a home gym and start working out! The summer is coming, and it is time to get back in shape before it starts.