Posted on 16th July 2019
Glazed extensions: black is the new white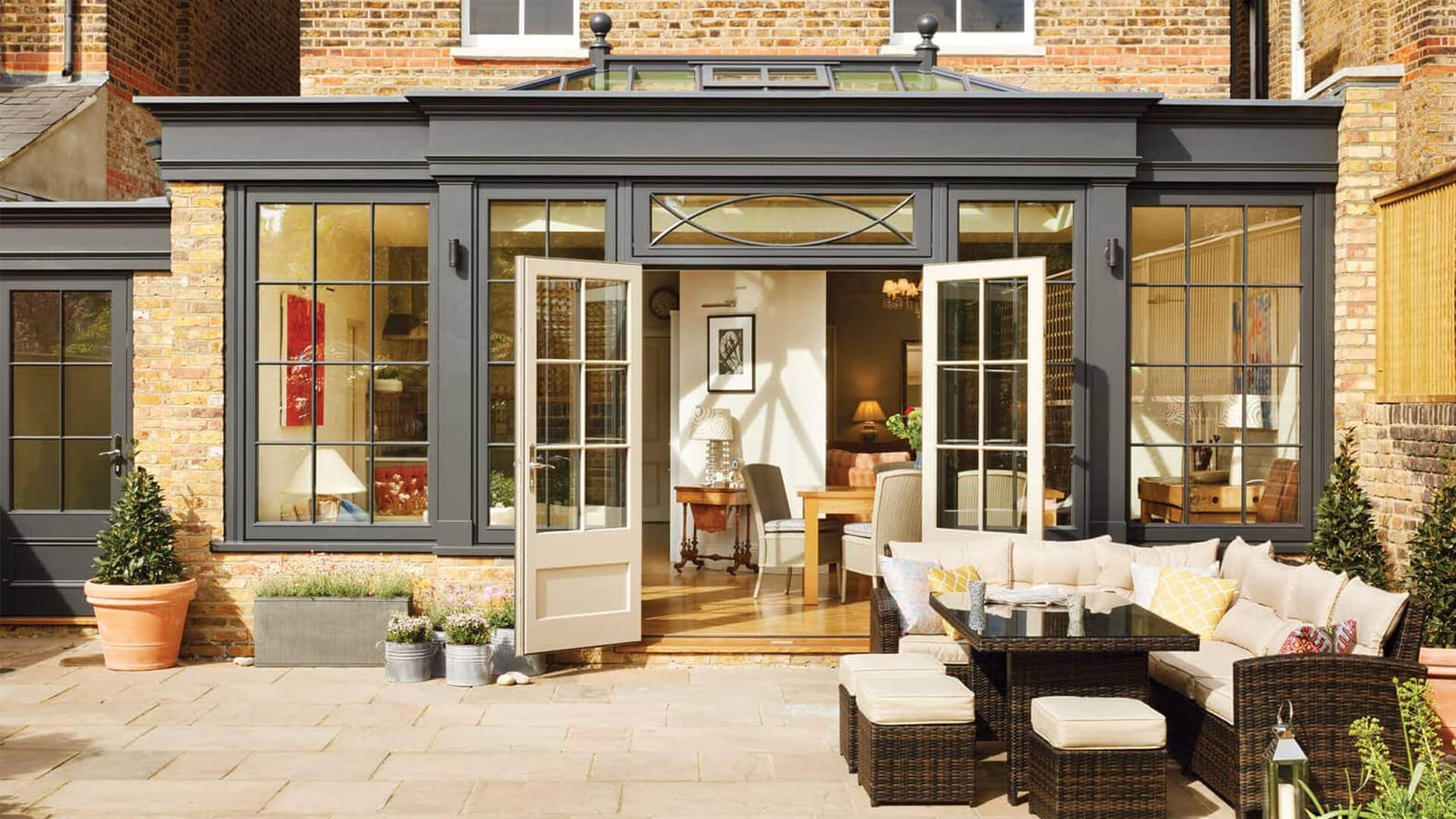 Homeowners are moving away from the long-favoured, white glazed extension and embracing darker paintworks for a more striking exterior.
A modern glazed extension has the ability to completely transform a property. Unlike the traditional UPVC conservatory which often suffers icy temperatures in the winter and stifling warmth in the summer, a modern glazed extension is a bright and spacious open-plan space which maintains a pleasant and inviting climate all year round.
Classic shades of white have long been the traditional colours associated with conservatories and garden room extensions, a logical choice for a glazed space in which you want to showcase the natural light. However, recent trends show a shift towards more homeowners opting for darker finishes. Jonathan Hey, founder of Essex-based company, Westbury Garden Rooms, explains how he has seen a rise in customers requesting darker paint colours when deciding on the finishing touches for their glazed extension projects: "We are seeing a notable increase in the number of customers requesting black shades of paint for the outside joinery of their glazed extension in order to make a statement, and to add a real 'wow' factor finish."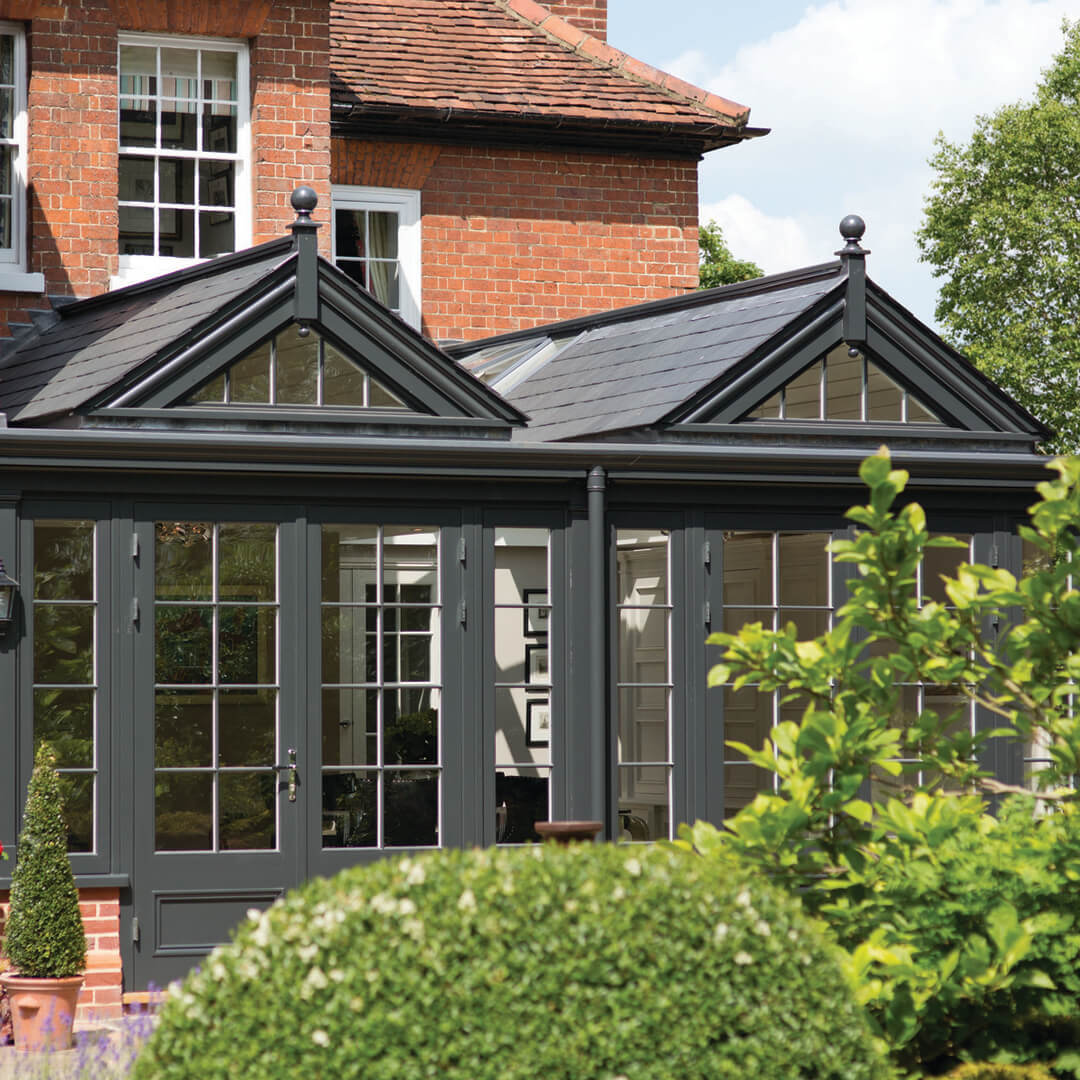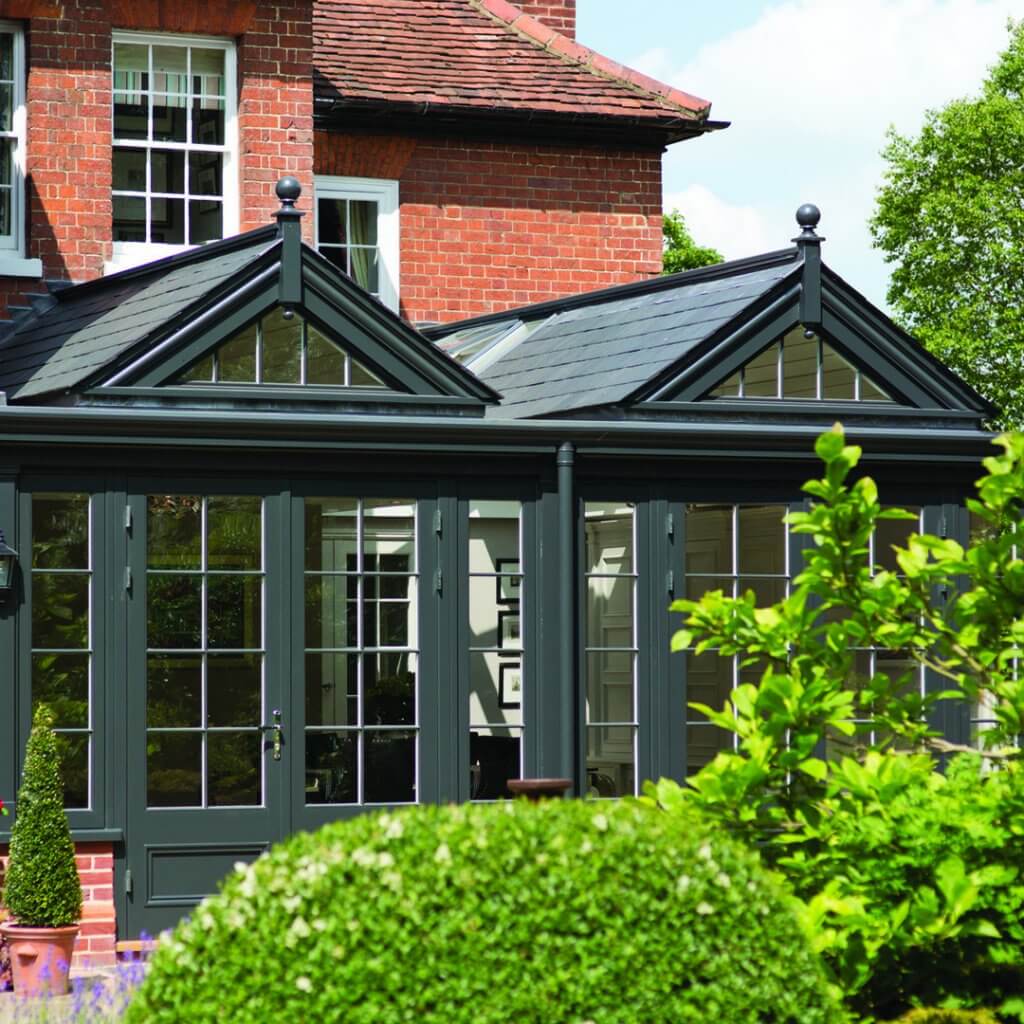 Aesthetically speaking, the use of black paint might at first sound a little two-dimensional, yet there are hundreds of variations on the standard 'black' to choose from; charcoal blacks, dark pewters, navy blues, plummy deep purples, or mossy Hunter greens can all bring elegance to your garden room, and their rich tonal hues will shine in the bright sunlight, further enhancing the beauty of your glazed extension.
Adding an orangery or garden room to your property can be a popular way of introducing more light and space, and so to incorporate dark colours within the design a glazed extension may seem a little counterintuitive. However, a dark framework with slick, straight lines and apexes can create a wonderful sense of definition, making the cascades of natural light your glazed extension enjoys stand out all the more.
While dark and dramatic joinery might seem a contemporary style choice, darker paintwork can complement architectures old and new. Strong, black lines help highlight the clean structural simplicity of modern properties, yet when paired with the claret-coloured brickwork of period homes, navy blues and charcoal black hues can deliver a timeless charm.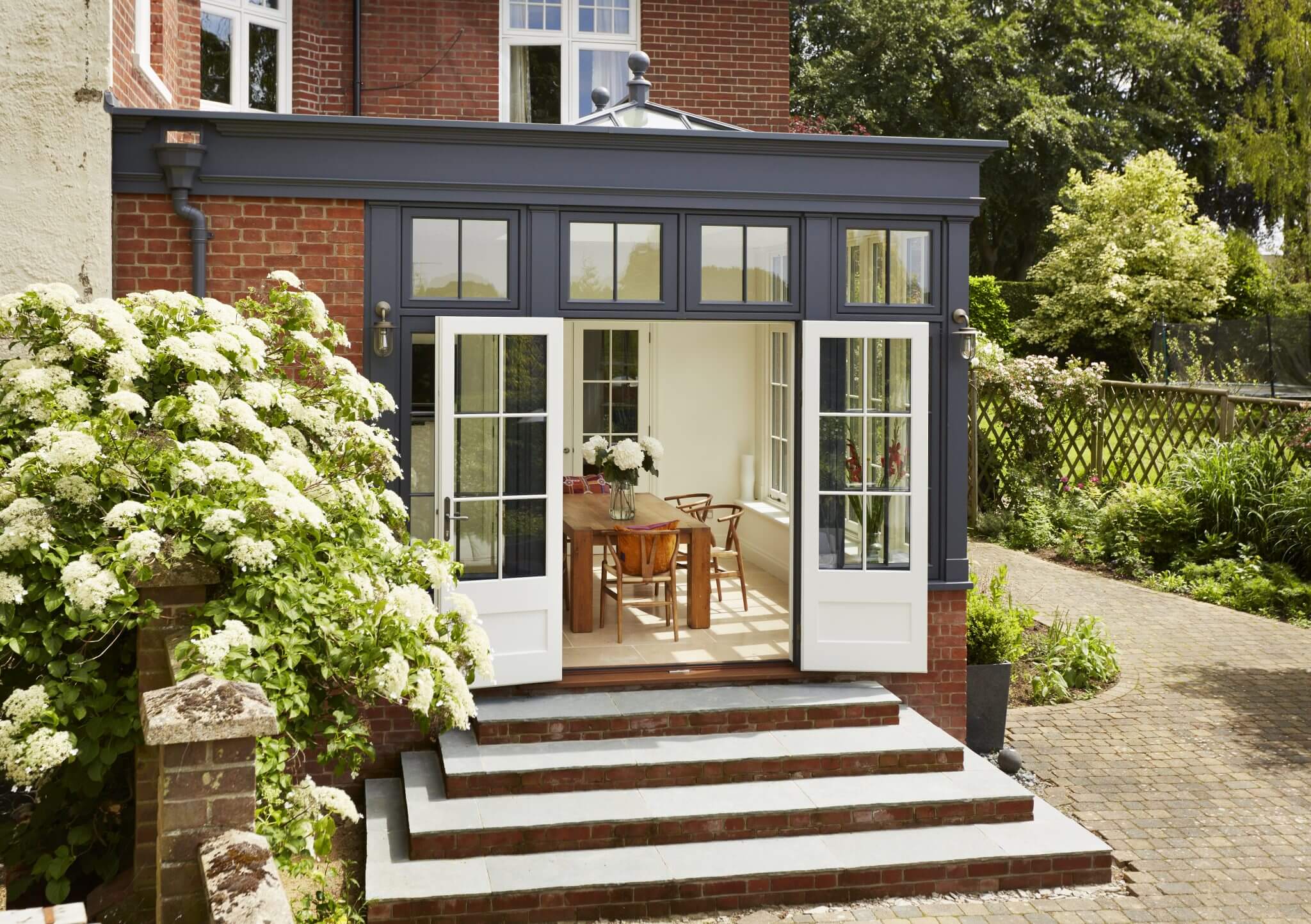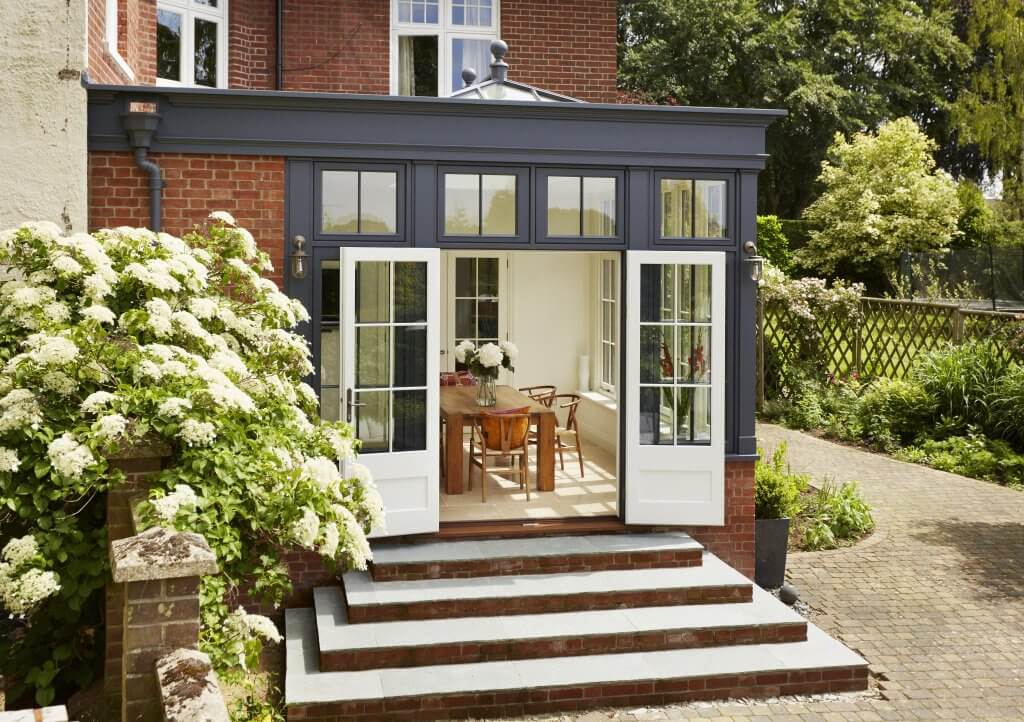 As well as for appearance purposes, using lighter colours to cover exterior joinery also has its practical purposes.  Due to high exposure to natural sunlight, a dark-coloured paint is likely to fade far sooner than a lighter alternative. Darker colours are also great absorbers of heat causing the paintwork to crack and peel away, which not only looks unsightly but also leaves the wood underneath exposed and at risk of damage.
However, thanks to recent developments, there are plenty of high-performance paint finishes available containing higher levels of pigment, meaning homeowners no longer have to worry about damaged or faded paintwork. Painting exterior joinery in a water based, low-gloss, microporous product will also ensure the orangery is well protected against other sources of potential damage, such as UV exposure, mould, and weather conditions.
Of course, the quality of the joinery itself is equally important to ensure your extension stands the test of time. Engineered timbers, such as Accoya©, are extremely durable materials that will not warp or swell over the years causing damage to your paintwork and compromising the structure of your glazed extension.