Posted on 23rd February 2022
Designing for Privacy in Outdoor Living Areas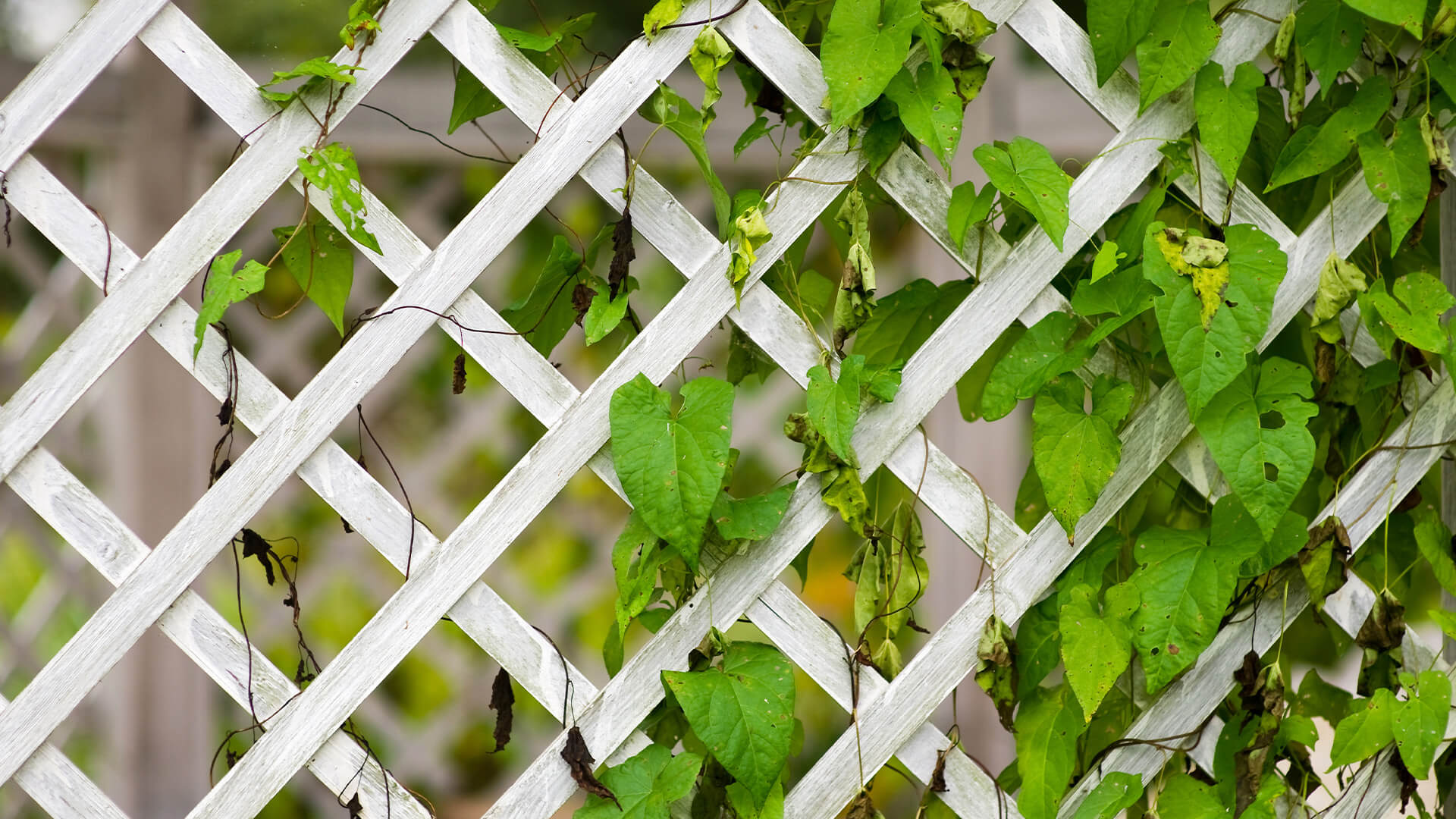 Over the past couple of years, more and more people have been creating custom outdoor sanctuaries. It can be challenging to find peace outside without a little privacy, though. Nosy neighbours and environmental noises can make your outdoor living space less than relaxing.
Luckily, there are some great design tricks for creating outdoor privacy with every aesthetic, home type, and climate. Follow along for a quiet and private outdoor space.
Strategic Plants and Greenery
Part of the relaxing appeal of an outdoor space is connecting with nature. Why not use some plant life to create a secluded space? Using greenery to create privacy lends itself to an uninterrupted natural look.
Plants can be used to create privacy in several ways. The most common is with bushes, hedges, or shrubbery. This is good for a classic look but also depends on the specific kind of plants and how they are trimmed. Emerald green arborvitae shrubs are a popular choice among privacy enthusiasts. Their tall, cone-like shape even resembles fence posts.
Vertical gardens can be an excellent option when outdoor space is limited. The potted plants act as a natural privacy screen and allow one to grow herbs, flowers, and even veggies without taking up yard space.
Take Advantage of Fences
A classic privacy solution, fences are the perfect option for those who want secure privacy and low maintenance for their outdoor living area. One of the advantages of choosing fencing is flexibility. Additionally, fences can be installed quickly and easily, while shrubs or plants will need time to grow.
Designing for privacy in an outdoor space benefits from some cohesion with the design of houses or buildings nearby. So, when it comes to choosing a fence style, consider what colour scheme and shape would be best suited for the surroundings.
Choosing the right fence material helps, as well. Remember: wood is just one of several materials that work great for fencing. Vinyl, brick, stone, iron, and aluminium all offer their own unique fencing aesthetics.
Fences can even be made from a blend of multiple materials. For example, a low brick wall topped with a wood fence offers privacy for seating while still allowing light and breezes through.
Try Lattices and Trellises
Lattices strike a good balance between privacy and openness. Fences and greenery may block more airflow and light than some people like. In this case, the open weave of lattice can be a good fit. While lattice doesn't provide 100% visual privacy, it can offer a sense of seclusion and help separate outdoor areas from one another.
Lattice may also work well incorporated into other types of privacy screens. For example, a section of lattice set between two hedges with some surrounding greenery can create a cosy, whimsical look. Lattice can be used to break up solid fences or walls as well, letting in sunlight and breezes without compromising privacy.
Trellises are similar to lattices but are slightly different. Trellises generally aren't used as fences themselves but can help create privacy outside. Like lattice, they are made from crossed strips of wood, but trellises are meant to support plants. Setting up a trellis with some climbing ivy or roses can add natural intimacy to a private outdoor space.
Put Up a Pergola
A pergola has wooden support columns and a roof, lending itself to some unique uses. For example, pergolas are great for creating privacy in spaces with tall buildings nearby, since the roof is covered. Pergola roofs can be parallel slats or lattice, depending on the look and needs of the space. Fences, lattice, curtains, or greenery can be used to fill in the sides and add faux walls to the structure.
One interesting pergola strategy is to integrate climbing plants to fill in the gaps in the roof. Hanging vines growing along the roof pieces can look visually stunning when well taken care of.  For example, adding a pergola to a corner of a larger yard can build a romantic outdoor dining area secluded from other outside activities. A roof woven with plants adds extra charm. Lighting can even be meshed into the roof panels, such as with string lights or fairy lights.
Max Privacy With Metal Screening
Metal can be used to create outdoor privacy in several ways, covering a wide range of aesthetics. While metal dividers may be more expensive than wood, they have a unique look and greater durability. Metal pieces, such as detailed ironwork, also go great alongside brick or masonry walls, so there is plenty of room for creativity.
For example, modern houses may go well with a solid corten steel panel or a steel screen. Metal gives these privacy screens a sleek style. The straight lines offer a chance to create some interesting geometric layers, as well.
In contrast, wrought iron fencing is fantastic for an old-world aesthetic. These fences can often be found with intricate detailing on them that goes great with greenery such as bushes, shrubs, or climbing plants. The plant life will help fill the gaps between the fence's slats.
Designing a Private Outdoor Living Area
The first step in designing a private space outdoors is creating a visual divider. But other elements can add to the secluded atmosphere too. For example, many people install fountains to add auditory privacy outside. This may help mask traffic noise or neighbours' chatter. Similarly, layers can help an enclosed space feel bigger and add visual appeal.
Designing for privacy is about more than blocking a space off – it's about creating a feeling of peaceful seclusion with room to breathe.
By Evelyn Long, Editor-in-Chief of Renovated.