Posted on 19th June 2023
6 Budget-Friendly Home Improvement Projects That Boost Property Value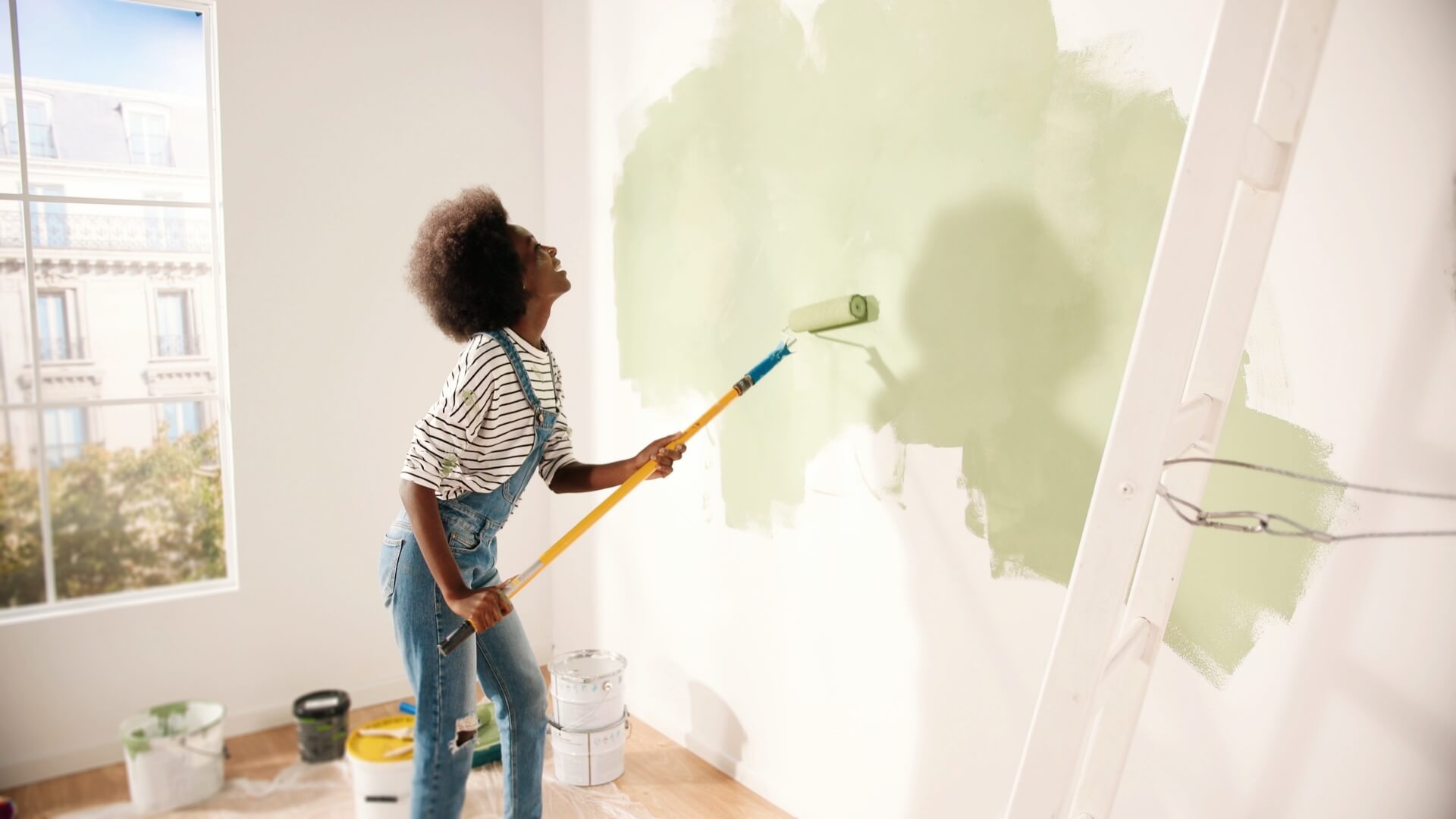 Enhancing your home's aesthetics is not just about creating an appealing living space. It's also a strategic investment that can considerably increase its value. While significant renovations can come with a hefty price tag, there are numerous budget-friendly projects that can offer impressive results. This article will delve into six such ventures that can positively affect your property's value.
Here are six cost-effective home improvement projects to consider:
1. Painting
A professionally executed paint job can provide a dramatic change in the overall aesthetics of your home. The transformative potential of a fresh coat of paint extends beyond interior changes, revitalizing your home's exterior as well.
In addition to its aesthetic benefits, painting also helps shield surfaces from damage like moisture and wear, thus extending the lifespan of your walls. Moreover, a meticulously done paint job can make rooms appear larger, brighter, and more inviting.
Selecting the right colours is vital to augment your home's appeal. Neutral tones have wide-ranging appeal and provide a blank canvas for potential buyers. However, accent colours, when used strategically, can add character and visual interest to specific areas.
2. Upgrading Lighting Fixtures
Lighting is instrumental in setting a warm and welcoming atmosphere. It influences the overall ambiance and can alter the mood within your home. Upgrading lighting fixtures can notably affect how your property is perceived.
When upgrading lighting fixtures, choose energy-efficient alternatives like LED bulbs, which cut down energy consumption and last longer. This eco-friendly choice can lower your utility bills and draw in environmentally aware buyers.
For budget-aware homeowners, DIY installation of lighting fixtures is a feasible option. With a plethora of resources such as online tutorials and installation guides, you can tackle this project confidently. Nevertheless, prioritize safety and seek advice from an electrician for more complex installations.
3. Enhancing Curb Appeal
The exterior of your home sets the first impression for potential buyers. Improving curb appeal can elevate your property's value and garner more interest. A well-maintained exterior indicates that the property has been diligently cared for and gives the impression that the interior is equally inviting.
Landscaping doesn't have to be a major expense to make a significant impact. Simple acts like trimming overgrown bushes, refreshing mulch, or planting vibrant flowers can instantly uplift the curb appeal without straining your budget.
4. Refinishing Cabinets
Transform your kitchen or bathroom on a budget through cabinet refinishing. Instead of complete replacements, refinishing can breathe new life into your cabinets and yield substantial cost savings.
Refinishing cabinets entails thorough cleaning, sanding, and applying a fresh coat of paint or stain. It might also include updating the hardware, such as handles and knobs, for an enhanced look.
Choosing cost-effective materials and techniques, like affordable paint or refacing options, can help you achieve a premium look without the high cost. With patience and attention to detail, your cabinets can see a remarkable transformation.
5. Adding A Deck Or Patio
Outdoor living spaces are a growing trend in home improvements, offering additional areas for relaxation and entertainment. Adding a deck or patio can extend your living space and significantly increase the value of your property.
Choose materials and designs that fit your needs and style without overextending your budget. Depending on your preferences, pressure-treated wood, composite materials, or concrete pavers can be cost-effective.
Assess whether you have the necessary skills and time for a DIY deck or patio installation. Although it can save you money, hiring professionals ensures correct construction and compliance with building codes.
6. Installing Smart Home Technology
The demand for smart home features is steadily rising, given the convenience, energy efficiency, and enhanced security they offer. Integrating smart home technology into your property can boost its value and attract tech-savvy buyers.
Numerous affordable smart home devices, including smart thermostats, lighting systems, door locks, and security cameras, are available on the market. These devices provide remote control, energy monitoring, and improved home security.
When incorporating smart home technology, ensure smooth integration and functionality. Follow manufacturer instructions or seek professional assistance for optimal setup and configuration.
Final Thoughts
Implementing budget-friendly home improvement projects can significantly increase the value of your property. You can achieve remarkable transformations without breaking the bank by focusing on painting, upgrading lighting fixtures, enhancing curb appeal, refinishing cabinets, installing smart home technology, and adding a deck or patio.  
These projects offer cost-effective ways to enhance your home's aesthetic appeal, functionality, and energy efficiency. Start investing in these budget-friendly projects today to maximize the value and desirability of your property.