Posted on 17th August 2021
Why Curb Appeal Matters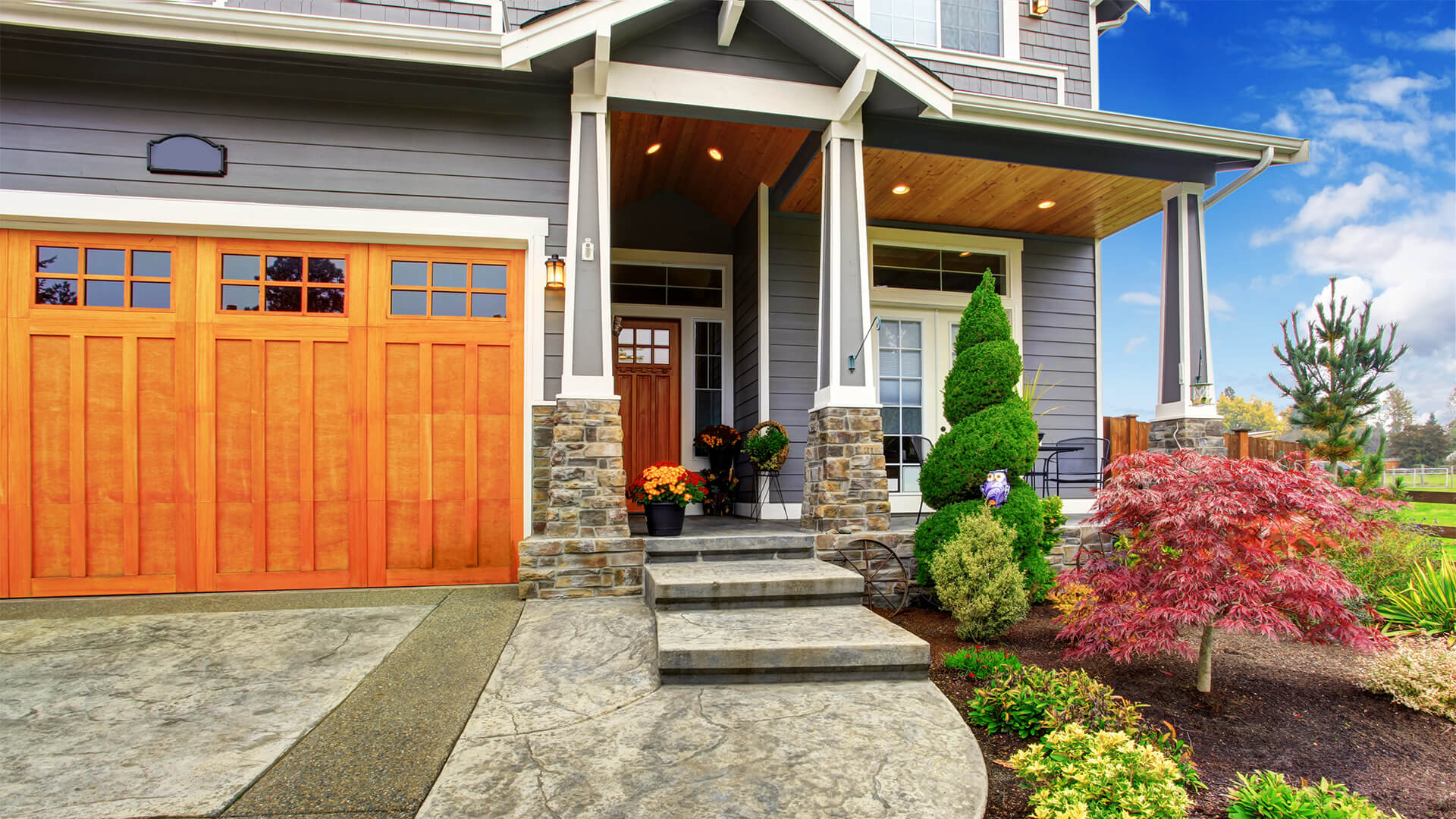 Curb appeal is probably something that you've heard of if you've ever tried to sell a house. It's something that realtors talk about a lot when trying to attract prospective buyers. But what is curb appeal, and why does it matter, even when you aren't trying to sell your home? Let's take a look.
What is Curb Appeal?
Put simply, curb appeal is how attractive your home looks from the curb. Elements that contribute to your home's curb appeal include your driveway, any gates or fences, lawns and flowers, the frontage of your house, the front door and porches, or visible outbuildings. For example, you can easily see how concrete driveways boost curb appeal, with their practical use and neat and tidy style. But smaller things like clean windows and delicate hanging baskets can also help.
More and more, we're starting to think also about the entranceway when we talk about curb appeal, which can include the hallway and anything else that visitors see when you first open your door.
Curb Appeal Increases the Value of Your Home and Appeals to Buyers
The obvious benefit of excellent curb appeal is to sellers. When we put our houses on the market, we look for a good price, but also a quick sale. No one wants property sitting on the market for a long time, putting plans on hold, increasing future uncertainly, and risking lowering prices.
Having a home that's got a neat, tidy, and practical driveway, and that looks attractive to passers-by and viewers can add to the value of your home, but also help it to make a great first impression, increasing the likelihood of a quick sale.
Good Curb Appeal Impresses Neighbors and Guests
Of course, curb appeal isn't just advantageous when you are looking to sell. How your house looks from the curb is your chance to make a great first impression. This can be an excellent way to welcome guests and make them feel at ease in your home. Good curb appeal is also a chance to impress your neighbors and build a positive reputation, for yourself and your home in your local community.
Improved Safety
Good curb appeal isn't just about how the front of our house looks. Nor is it just for the benefit of other people. A neat and tidy frontage minimizes the risk of slips and trips, and a secure gate and quality driveway can help to keep your home and car safe from crime and increase your privacy.
A Well Looked After Frontage Could Save You Money
Looking after your home, investing in quality, and spending time and money on maintenance can save you a lot of money on repairs and replacements in the future.
Taking the time to improve your home's curb appeal is a worthwhile investment, and it's often easy to achieve. By first focusing on maintenance and functionality, you'll have a great start. Then, add some finer details and finishing touches to create a frontage that fits in with your personality and the décor of your home.