Posted on 31st January 2022
5 Ways You Can Give Your House a Makeover Without Breaking the Bank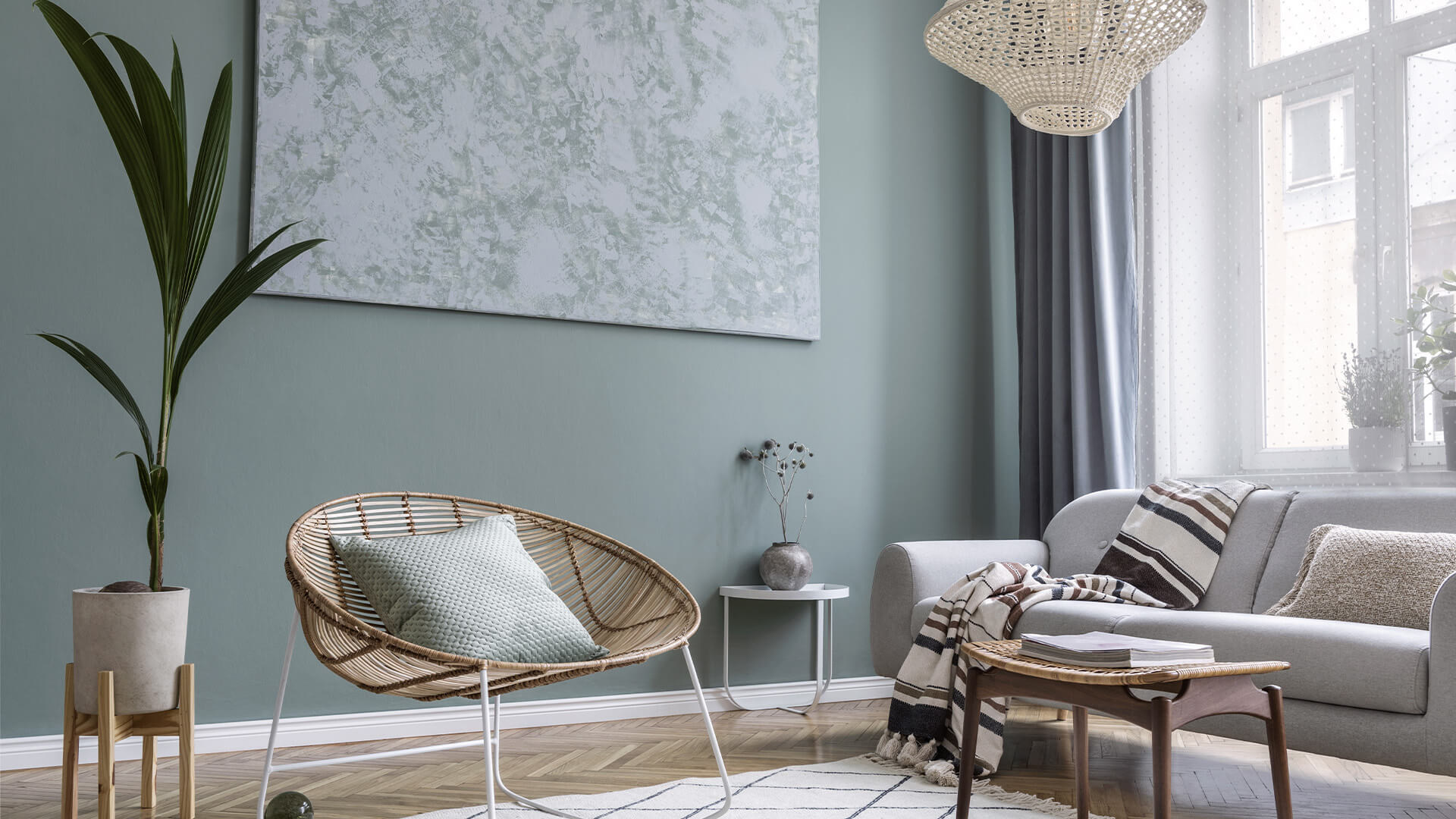 It can't be denied that owning a house is a dream come true for many people. For some, it is the final step on the road to the transformation from a child to an adult, a milestone signifying that the person is now as self-sufficient as possible. Others consider it the ultimate step in safety measures, knowing full well they're no longer at the mercy of their shady landlord. Reasons may differ, but the sense of satisfaction from owning a house does not.
Dreams, however, tend to change and evolve with time. Housing is no different here. Many homeowners sooner or later find out that changing their place of residence on a whim is not always practical or possible from a financial standpoint.
Instead of making costly upgrades, it is much easier to give your old house a definite yet affordable makeover by placing new rugs, repainting the walls in beautiful colors, or installing some RGB illumination. You can also add modern art to your walls and even introduce more plants inside. Explore these tips below and learn how to transform your place without straining your home budget too much!
Place Some Stylish Rugs on the Floor
The appearance of your flooring is something you have to be sure of. It's the first thing anyone sees when they enter your house, and it is what ties everything together. Picking a carpet that matches your house's color scheme is essential, but there are other things to consider as well. For one, you have to be sure that it's made from a durable material, such as wool or nylon, which is resistant against stains, wrinkles, and even dirt.
You can choose either a large rug to cover most of your living area or several smaller ones to create a patchwork of colors and designs on your floor. Alternatively, you can opt for a rug that covers only part of the floor, such as a runner leading up to a door or a rug placed at the base of your dining table. So long as it complements the design of your home, you can go with whatever design suits your needs best.
Buying a rug is an inexpensive yet noticeable investment that can transform your living room into a much more comfortable space. With ESaleRugs coupons at hand and numerous flea sales, you should have no problems finding a lovely and affordable rug.
Paint the Walls in a New Color
If you want to give your house an instant facelift, putting up a fresh coat of paint on your walls will do the trick. Just make sure to choose colors that reflect the personality and tastes of your family.
Still, don't be afraid to experiment. Different colors have different effects on people. Some may feel soothed and relaxed when they see blue or green colors, while bright reds or yellows relax others.
If you want to be creative, you can also mix colors together or use a variety of shades to create a different kind of ambiance in every room. Those who live in houses with an open floor plan may want to opt for a neutral color that can be carried throughout the entire place to tie everything together.
Add RGB Lighting to Your House
Another thing you might want to consider during a home makeover is lighting. After all, it is what makes your house inviting and comfortable to look at. One way to ensure that is by using RGB lighting, which allows you to change the colors around your house at will.
You can even have your lighting fixtures cycle through several colors, from blues and reds to greens and oranges. This way, your house can always be the talk of the neighborhood, giving everyone something to wonder about when they walk by and see the light coming out of your windows.
Just make sure that you do not overdo it. It is one thing to have a warm or cool hue cast across your ceiling as you sit around the dinner table; it is another thing entirely if you have a rainbow of colors constantly flowing through your living room.
Display Artwork on Your Walls
The walls in your house may be filled with framed photographs of your family members, but what if there were ways to compliment the beautiful family moments you have shared with each other? Try showcasing some art on your walls!
You can either opt for photographs of your favorite vacation destinations, pictures of famous locations, or even frames filled with colorful pieces of paper cut into shapes and sizes. You can also try creating your own art pieces by painting or drawing whatever comes to mind, then framing them for display. This way, your home can become a true reflection of what life is like inside it!
Make Your House Greener by Adding Plants
Your house may be stylish on the outside, but what about its interiors? What about that little indoor garden? If you want to give your place that natural touch without having to splurge on professional landscapers and gardening equipment, adding plants inside can help.
From bamboo trees to potted lilies, you can have them all! Just make sure that none of them require too much trimming or watering because this tends to be quite challenging to manage when you only have a limited amount of free time.
That said, don't worry if you are not very good at keeping plants alive. By picking the right ones, you can keep them alive with minimal effort while still having something beautiful to look at!
Conclusion
Giving your house a makeover doesn't have to be as expensive as you think it is. You can indeed opt for a whole new interior with furniture, wall art, and flooring that cost an arm and a leg, but you don't have to.
Opt for more minor changes instead of spending a fortune on a costly home renovation project. Adding a few plants, painting the walls in a new color, or placing a stylish rug in your living room can impact the looks of your house in more ways than you might think.
With the simple tips mentioned above, you can give your home that much-needed facelift without breaking the bank. So, explore the ideas we presented and enjoy your spruced-up living space. Good luck!