Posted on 19th November 2021
How Can Nude Colors Improve the Design of Your Home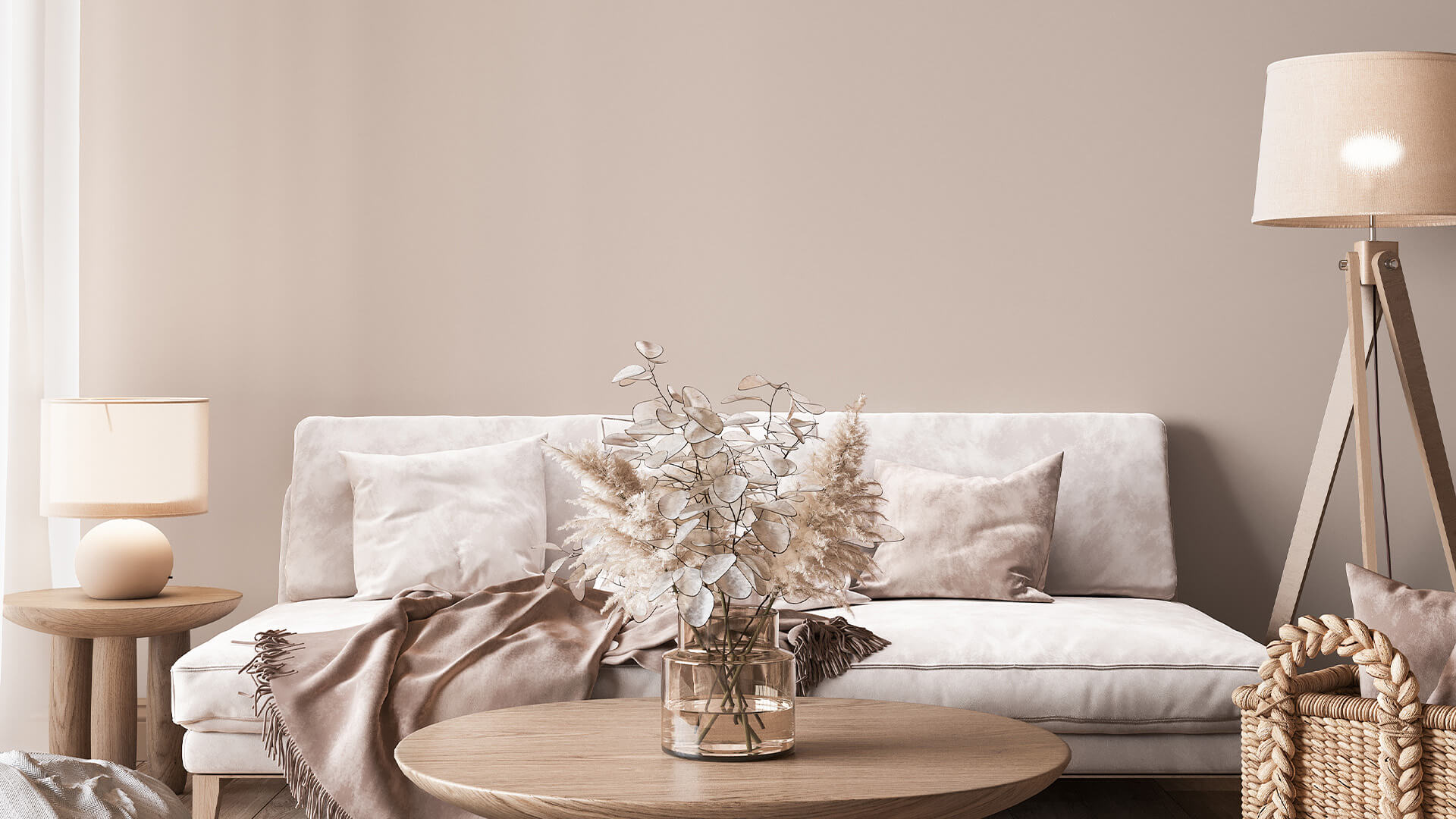 Nude colors are the perfect addition to any home décor. These subtle shades can be found in many different hues, making them easy to match with almost any style. This means that they're not too overpowering and will go well with most other colors you may have chosen for your walls or furniture. And if you're looking for something a little more eye-catching, nude tones offer some variety as well! Check out these ideas on how to use nude colors in your home.
1) Use Nude Colors With Dark Floors
If you have hardwood or dark tiles as part of your flooring, try pairing them with a lighter shade for walls and furniture pieces. The contrast will help the darker colors really stand out and give your space an edge that is sure to impress any guest! Darker hues are always better when paired with lighter shades, so be sure to keep this in mind when selecting your colors. For example, you could go with a classic pairing such as black and white. This will be sure to add some dynamic to your space that you'll love!
2) Use Nude Tones For Decorative Items
One of the best things about using nude colors for your home décor is that you can use them in a variety of ways. Nude tones look great when used with a variety of accents, so you'll never get bored or feel confined to one particular style. For example, try going with a subtle shade such as an antique white for lampshades, picture frames, small tables, and other décor pieces. You can also pick cream cushions to go with your sofa or armchairs, or use an upholstered headboard with your bed. There are so many great ways to experiment with nude colors for furniture and décor items!
3) Add A Splash of Color to Your Nudes
Just because you're choosing a nude palette for your home does not mean you have to be confined to a monochromatic look. In fact, you should never feel restricted when it comes to color because this will limit your creativity and prevent you from thinking outside the box! Try going with a cool-toned shade for one wall or accent piece, then use a warmer tone for another. This way, you can mix your neutrals with one bolder color and add a splash of excitement to an otherwise bland bedroom or living room. Whether you're going for red, yellow, green, blue, or any other color of the rainbow, try experimenting and see what feels right for you!
4) Don't Forget Your Ceiling!
Sometimes we forget about the ceiling when it comes to designing a room. But the truth is, it's a really important part of your space! Ceilings are visible from just about every angle of a room, so they should be brought into consideration. We recommend going with an off-white or subtle tone that won't overwhelm the rest of the space. You could also try using a shimmery metallic color as well as it will reflect light, making your room appear larger and brighter!
5) Nude Tones Will Make Your Space Seem Bigger
If you have a room in your home that is lacking in space, it's easy to make the area seem bigger! Just follow this simple advice for creating a larger-than-life look. First, choose a color for one of your walls and paint the entire wall the color you've chosen. Then, choose another color for a second wall. Finally, paint the remaining two walls a shade somewhere in between the other two colors. This will give your space a cohesive design, but also make it seem larger. You should pick colors like beige and peach, or light neutral shades, in order to achieve this effect.
6) Nude Colors Can Add A Sense of Calm to Your Home
If you're looking for a way to add some tranquil vibe to your living room or bedroom, try going with nude colors. These muted tones will help calm and soothe the senses, and they also give off an elegant feel that's sure to impress any guest! If you really want to create a haven, then be sure to include some plants and flowers as well. This will help your nude tones stand out and give your space a tranquil feel that you'll love!
Using nude tones for your home décor you to create a sleek and chic look that will impress anyone who sees it! These subtle shades are easy to work with, and they will work in just about any room you can think of. You'll be amazed by how much depth these tones give to your home!