Posted on 29th June 2021
5 Most Popular Home Renovations Made During Lockdown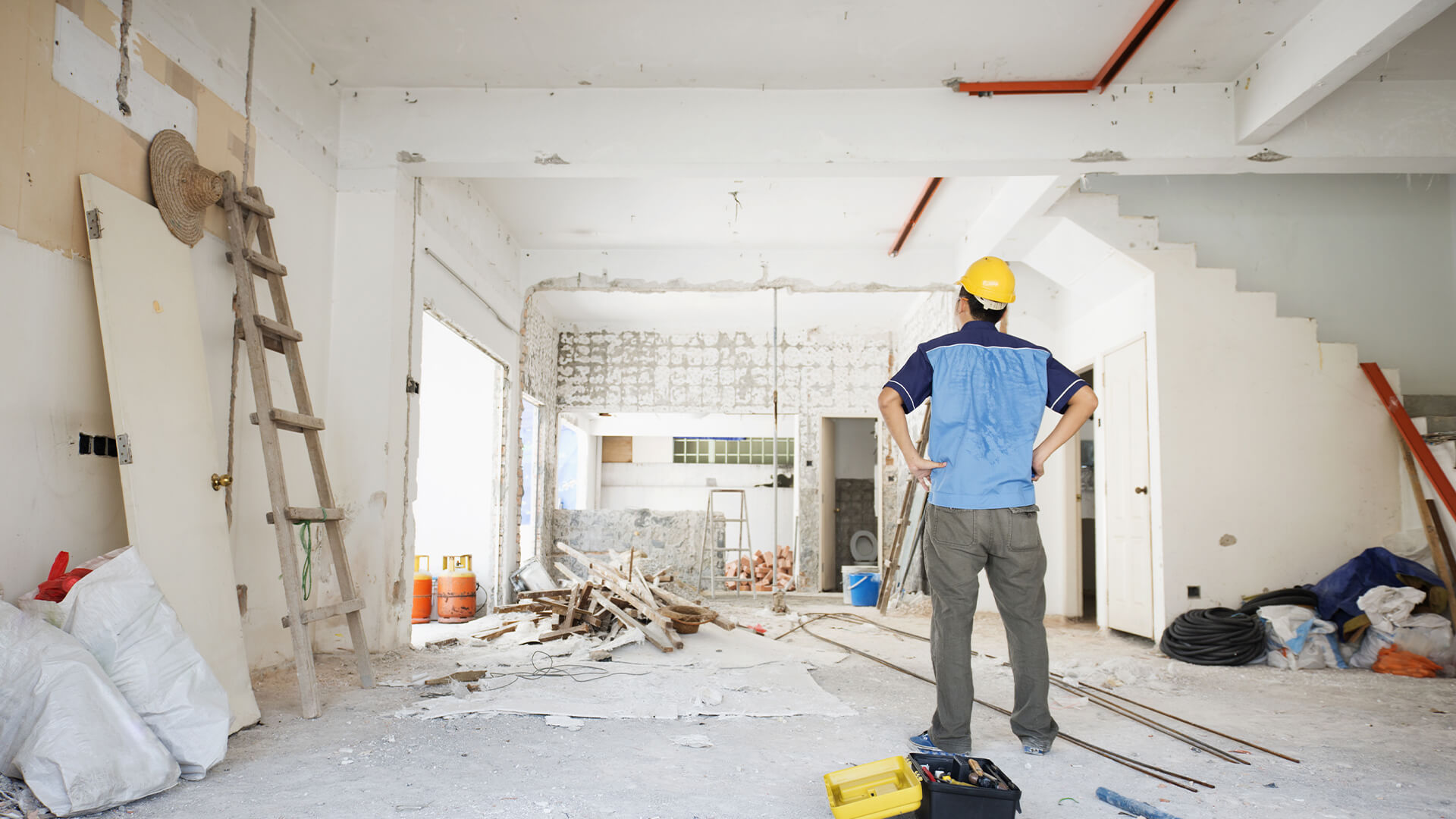 After 2020's numerous lockdowns and surge in remote working, it's unsurprising that many have turned to home renovation projects during this time. From a simple fresh lick of paint in the study to refitting an entirely new kitchen, as "stay at home" appeals surged, so too did the start to some major home renovations – GoodMove revealing that 48% of Brits made home improvements while in lockdown.   
While there's been a variety of new and exciting home improvements undertaken throughout 2020, below are 5 examples of seriously popular home renovations made throughout lockdown:
1) Kitchens
For many households, the kitchen is the hub of the home, where families and housemates come to eat, socialise and come together. 
Throughout the coronavirus pandemic, many have sought to make improvements to this space; the mass cancellations in holidays and other social events meaning many households have the time to make such improvement. This includes making more bespoke kitchens and  revisions to the kitchen worktops, new flooring, replacing appliances, new light fixtures and more.  
2) Home Offices 
With 2020's unprecedented rise in remote working, many have also turned their attention to creating the perfect home office. 
While working from home (WFH) has proven to offer numerous different benefits, saving both time and money on the daily office commute, it can often be tricky to separate your work life from your home life when both co-exist in the same space. 
Throughout the past year, many have created a home office to help bring that much-needed separation to remote workers' lives – turning an unused space (or creating a new space entirely) into the perfect working environment. See interior design trends for 2021 for more inspiration. 
3) Garden Offices 
Since the first lockdown in March 2020, garden offices have also seen a surge in popularity. These garden office structures are completely detached from the main property and help to create a private space in which to work remotely from. 
Having a working space that is completely detached from the rest of the home can help in creating a clear separation from your work and personal life – something many have realised is much-needed throughout the COVID-19-fuelled surge in WFH.  
4) Home Gyms 
With gym closures made throughout the pandemic, interest in home gyms also soared in 2020. No longer are people subjecting their home gym equipment to the confines of bedroom corners or spare rooms, but instead creating an entirely new workout gym space.
Additions to such spaces include mirrored walls, rubber flooring, workout equipment and equipment storage areas.  
5) Bathrooms
Bathrooms have also become a popular home renovation, not only for those within the main property, but also for those in garden offices.
Adding a bathroom to your garden office (even if just a toilet) can help to further prevent home-life distractions when working from home, reducing the times you need to enter the main house throughout the working day.
With many wanting to continue working remotely even once pandemic restrictions have been lifted, we could expect to see the interest in home renovations continue to grow throughout 2021 and beyond.