Posted on 18th November 2022
5 Expert Tips For Durable Deck Construction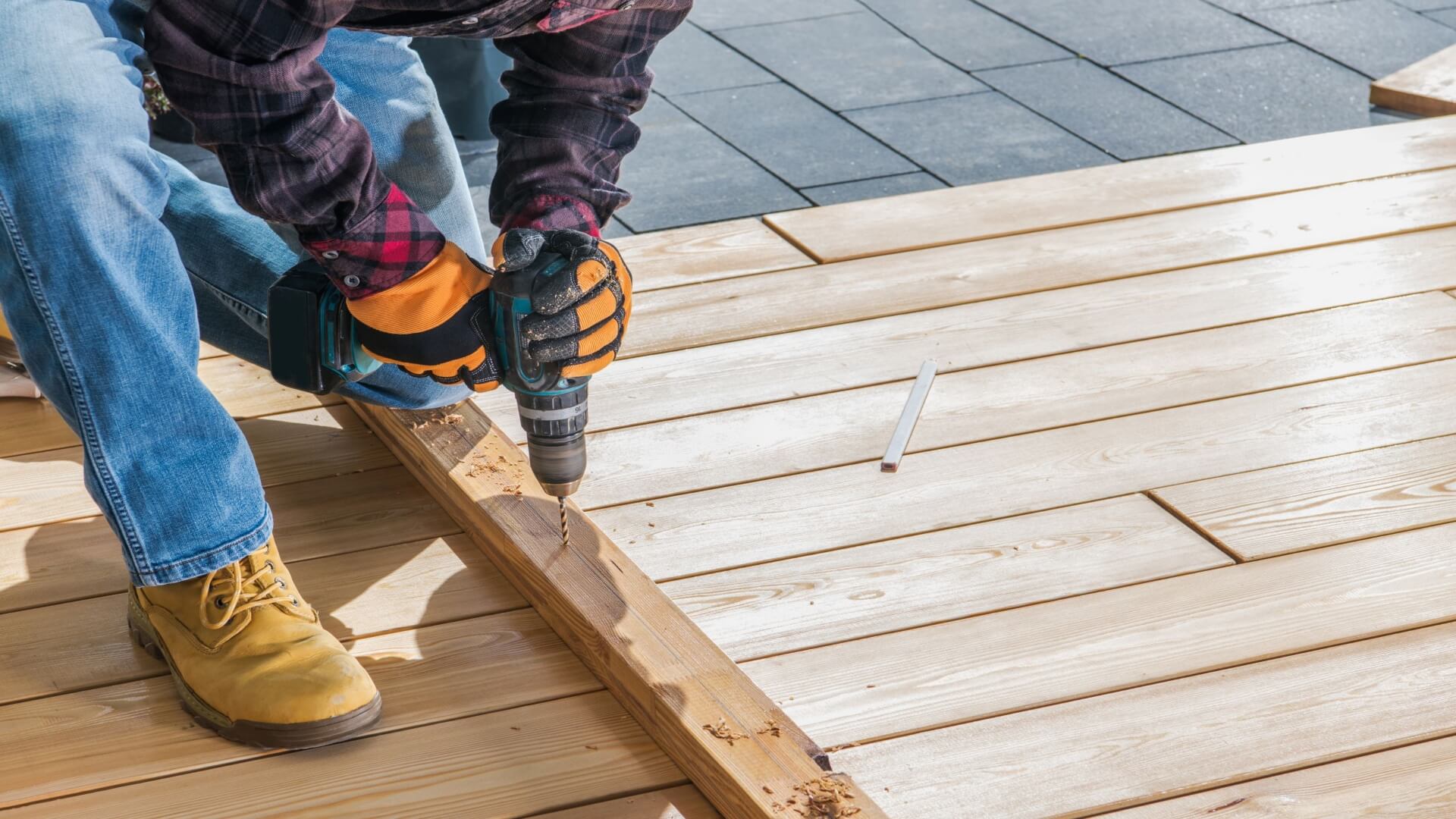 For many years, more homeowners have been adding decks to their homes. Creating a deck is a perfect indoor-to-outdoor transition, as you can now have a place to gather and relax. 

However, decks are subject to outdoor elements more than any other part of your home. So, it's not just about choosing the best deck colours. When building one, you must be sure that all the durability-related issues are addressed. That way, you'll have a deck that doesn't just look good but stays functional and strong for many years.   
Consider the expert tips below if you want to construct a durable deck. Read on!
1. Follow The Appropriate Building Codes
Building codes exist for a reason. This ensures that decks have strong foundations to support the structure. Compliance with building codes is the first step to meeting the minimum safety standard. This may only be a small deck you're building, but such a fact is no reason not to abide by the proper building codes and permits. 
There's no universal approach to this, as the building codes naturally differ depending on where you're from. It would be best to consult your builder or contractor about this and check with the appropriate authorities. An experienced one should be knowledgeable enough about building codes. 
2. Determine Your Deck's Size
The deck's size is one of the most critical factors you'll have to determine before going into the style and material choice. Generally, the deck size is also influenced by your backyard size or space. The bigger your yard space, the more room you can allocate for your deck. Moreover, an outsized deck on a small home or a small one on a large home could make it look out of place. 
Besides aesthetics, choosing the right size is also very important, as this determines the effort, time, and expense of maintenance. Make that computation early to see whether it's an expense you can afford to add to your budget. Otherwise, if you skimp on the maintenance, your deck's durability may deteriorate faster than it usually should. 
3. Always Start With A Proper Foundation
Getting the wrong foundation will ultimately compromise the entire stability of your deck. In the long run, this may result in what's known as a premature structural failure. One common approach is to lay down a couple of paving stones, then build the deck directly on top. This still works but may not necessarily be the most durable way. 
Discuss this with your builder, so they can present you with the best way to build your deck. For instance, using 12-inch tubes to pour concrete piers is one of the best ways to have a solid foundation.
4. Build Better Stairs
If your deck is elevated, you'll need stairs to go up. Some stairs are ideal for indoors, like notched stair jacks. At the same time, there are stairs perfect for the outdoors, such as naked, notched-treated-wood stair jacks are unsafe and unattractive for outdoor use. 
When building your stairs, make it a priority first to have posts, pickets, or handrails. Adding solid wood skirts to the external jacks can make the stairs more durable. Your builder or designer should be able to present you with quite a few options, too.
5. Don't Cut Corners When It Comes To Material
If you're building a deck on a budget, you have to know there are better ways to cut costs that do not involve skimping on the materials. Ideally, the best way to narrow down your choices of deck material is to choose according to how well it can resist rust, warping, and decay. Because the deck is exposed to outdoor elements, those three effects are often expected with inferior-quality materials. 
With that in mind, one of the best types of material to use when building a deck is to choose pressure-treated wood. Apart from that, there are other varieties like vinyl, natural untreated wood, and a plastic composite. Each option can vary, depending on the overall maintenance, price, and durability.   
Conclusion
With the expert tips above, now you should feel more confident about creating a deck as a must-have add-on to your home. Decks can be expensive, but you'll want to ensure that your building will last. Therefore, you should be very selective with every aspect of your deck, from the material of choice to the little details like design and seating areas. Most importantly, work with a trusted builder so you don't have to second-guess your deck's quality.