Posted on 11th February 2021
8 Ways You Can Maintain Your Composite Decking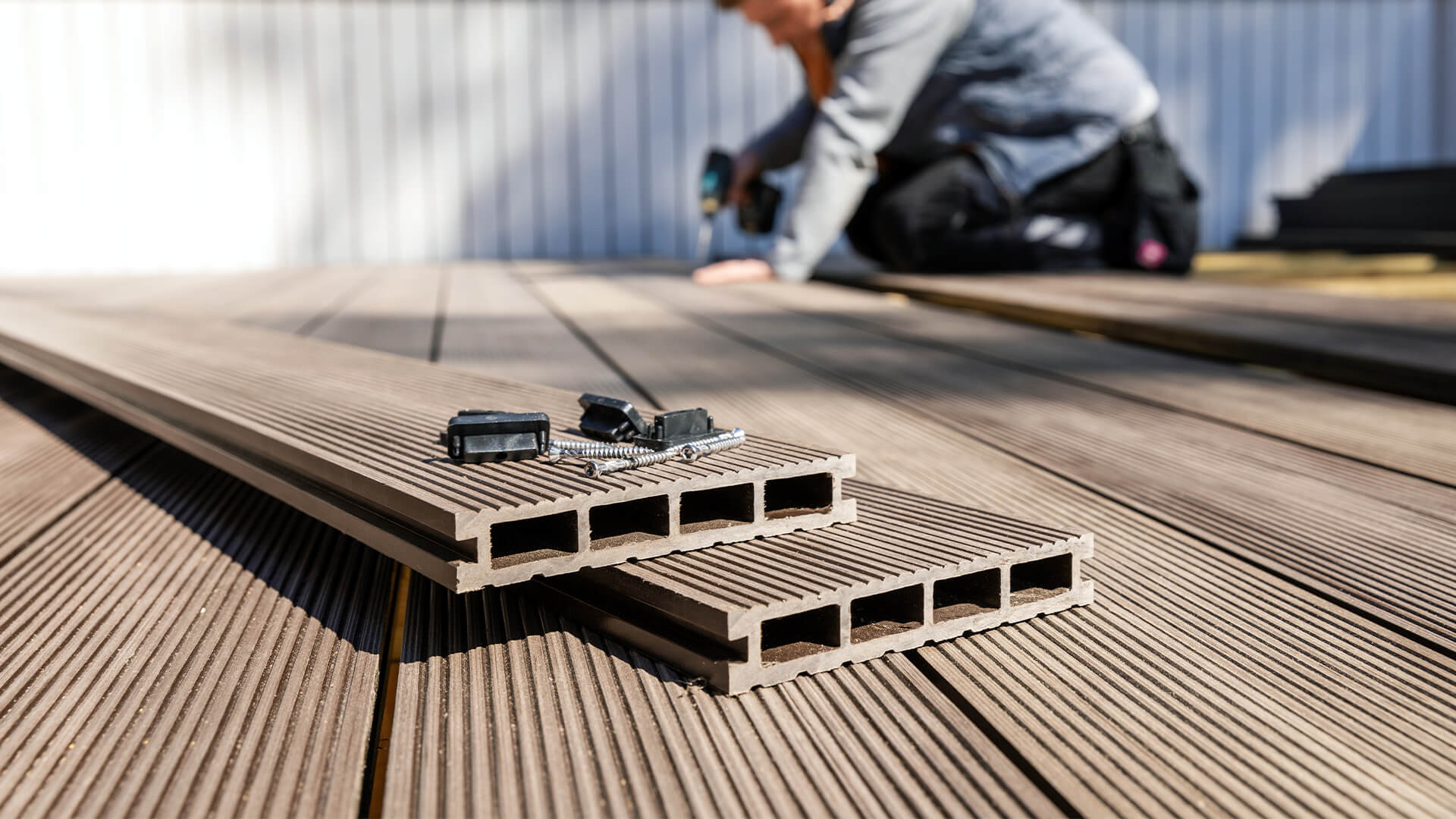 Composite decking is becoming more popular with homeowners in the UK. Not only is it more durable and long-lasting, but it also is low-maintenance. However, many homeowners mistakenly think that composites decks don't require maintenance. The truth is, it's not invincible. It will still need some degree of upkeep. 
The good news is, it's not as time, effort, and money-consuming as a traditional wooden deck. But the question is, how do you maintain a composite deck? Here are eight of the best ways to keep your composite decking as good as new. 
1. Sweep the Deck as Often as Needed
Whether you use your composite deck as a relaxation spot or dining area, it's bound to get some dirt. For this reason, you'll want to sweep with your deck as often as necessary. Make sure to get all debris off your deck, especially ones that may get stuck between the boards. Not doing so can promote the growth of fungi. Not only can they stain your deck, but they can also make it slippery. 
2. Keep it Dry at All Times 
Composite decks have high-resistance to moisture. With that said, you still want to keep it dry as much as possible. Not only will it reduce the chances of accidents happening, but wiping the deck often can prevent staining. More so if you spill food or grease on the deck. Alternatively, you can use rugs and carpets to absorb moisture. But you have to use the right ones, as some can damage your deck. 
3. Scrub the Deck at Least Twice a Year
While it takes minimal effort to clean a deck, you will need to do a thorough clean at least every six months. The purpose is to remove deep-seated dirt that a quick sweep or a fast rinse can't remove. It can also help remove any staining before they can become more permanent. To do this, you'll want to grab a soft-bristled brush and warm soapy water. You can also use commercial cleaners or homemade solutions, especially when dealing with stains. Thoroughly scrub the deck and rinse it with water. 
4. Use the Right Cleaning Materials
There are many tools you can use to clean and maintain a deck. However, some homeowners may do more bad than good by using the wrong cleaning materials. For instance, when removing snow, avoid using sharp shovels. It will scrape the surface of your deck, leading to more problems. It's also best to avoid harsh and abrasive chemicals, such as chlorine bleach. Instead, use safer oxygen-based cleaners. You can also check out some guides for a lot of safer DIY cleaning solutions, such as vinegar and baking soda. 
5. Inspect Your Deck Often
Most homeowners only inspect their decks when they encounter problems. By then, the issue or the damage would most likely be impossible to remedy. It can lead to time and money-consuming repairs. For this reason, you'll want to have a schedule when to inspect your deck. Check the structural integrity of the deck. Look out for wobbling boards, decaying subframes, and missing screws and railings. Not only will you save money and time, but you can also prevent accidents from happening. 
6. Protect Your Deck from Scratches
Scratches on your deck can become a bigger problem, aside from making your floor unsightly. It can open up and expose the boards, making them susceptible to damage. For this reason, you'll want to take measures not to scratch the surface of your decking floor. While this can be challenging, especially for larger families with pets and kids, there are some helpful tips that you can follow. For instance, you'll want to avoid placing and using heavy or metal-footed furniture on your deck. If you need them, get furniture pads, carpets, and rugs to cover up and protect the floor. 
7. Check Your Drainage Systems
Water and moisture can be one of the biggest concerns regarding decking. While composite decking boards are resistant to moisture, warping, and rotting, the underside of your deck may not. More so if you have wooden subframes, which can expand when exposed to standing water. On rare occasions, some composite boards can also have expansion issues, especially ones with exposed ends. For this reason, you'll want to fix drainage problems before the damage becomes irreversible. For instance, you'll want to check your roof's drainage. Make sure to redirect it away from your deck to minimize the exposure to moisture. 
8. Follow Instructions From the Experts
When buying materials for your composite decking, manufactures and suppliers often give instruction manuals regarding care and maintenance. At all cost, follow these guides to keep your deck well-maintained. You may also want to consult a professional to examine and inspect your deck. They can give you tips and recommendations regarding the maintenance and repair of your decks.