 Raquel Diniz photography - the United Kingdom
Best International Cultural & Architecture Photographer 2020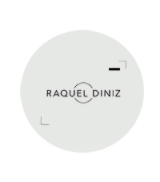 Raquel is a London based photographer, specialising in interiors and architectural objects and spaces.
Diniz's passion are spaces. While on a trip, Raquel began to notice the mesmerising way light flooded spaces, noticing it's impermanence and unique qualities. After that, she was enthralled.
Raquel's commissions are wide-ranging and she has experience working in a variety of fields within the industry, including editorial and advertising. Recent works include images for Heatherwick Studio.