 Offset Architects - the United Kingdom
Most Innovative Architecture Studio 2020 - South East England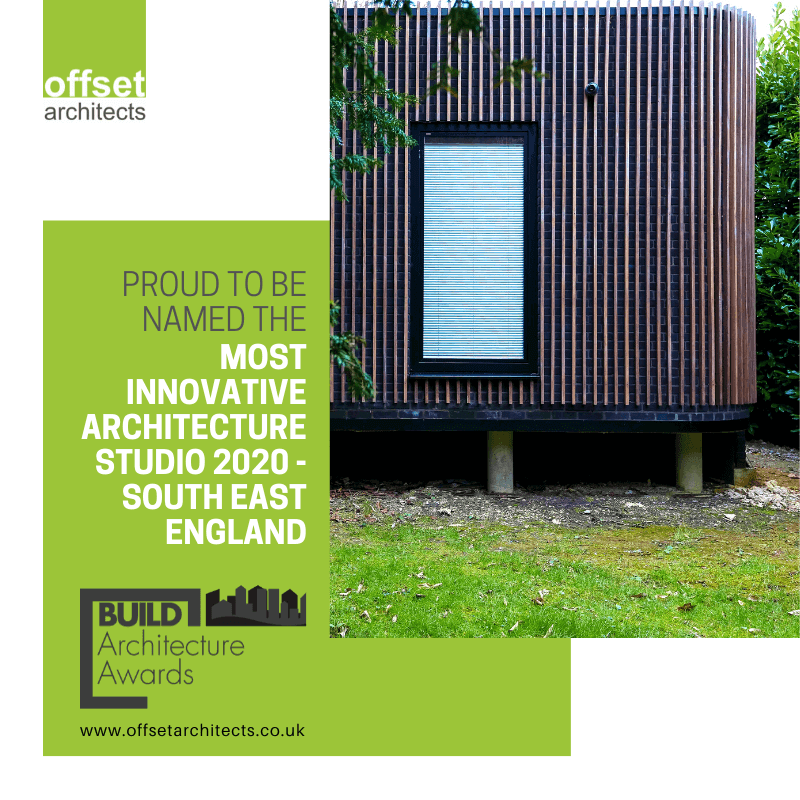 Offset Architects are delighted to have been named 'Most Innovative Architecture Studio 2020 – South East England' at the BUILD awards.
Offset was established in 2009 and has grown steadily to become a busy practice working throughout London and the South-East. We strive to provide clever architectural design and sound technical detailing on a variety of projects by applying lateral, 'outside the box' thinking.
The name 'most innovative' is a great title to receive – thank you BUILD!