Posted on 7th June 2019
WINNERS AND LOSERS OF THE PLANNING PERMISSION POSTCODE LOTTERY REVEALED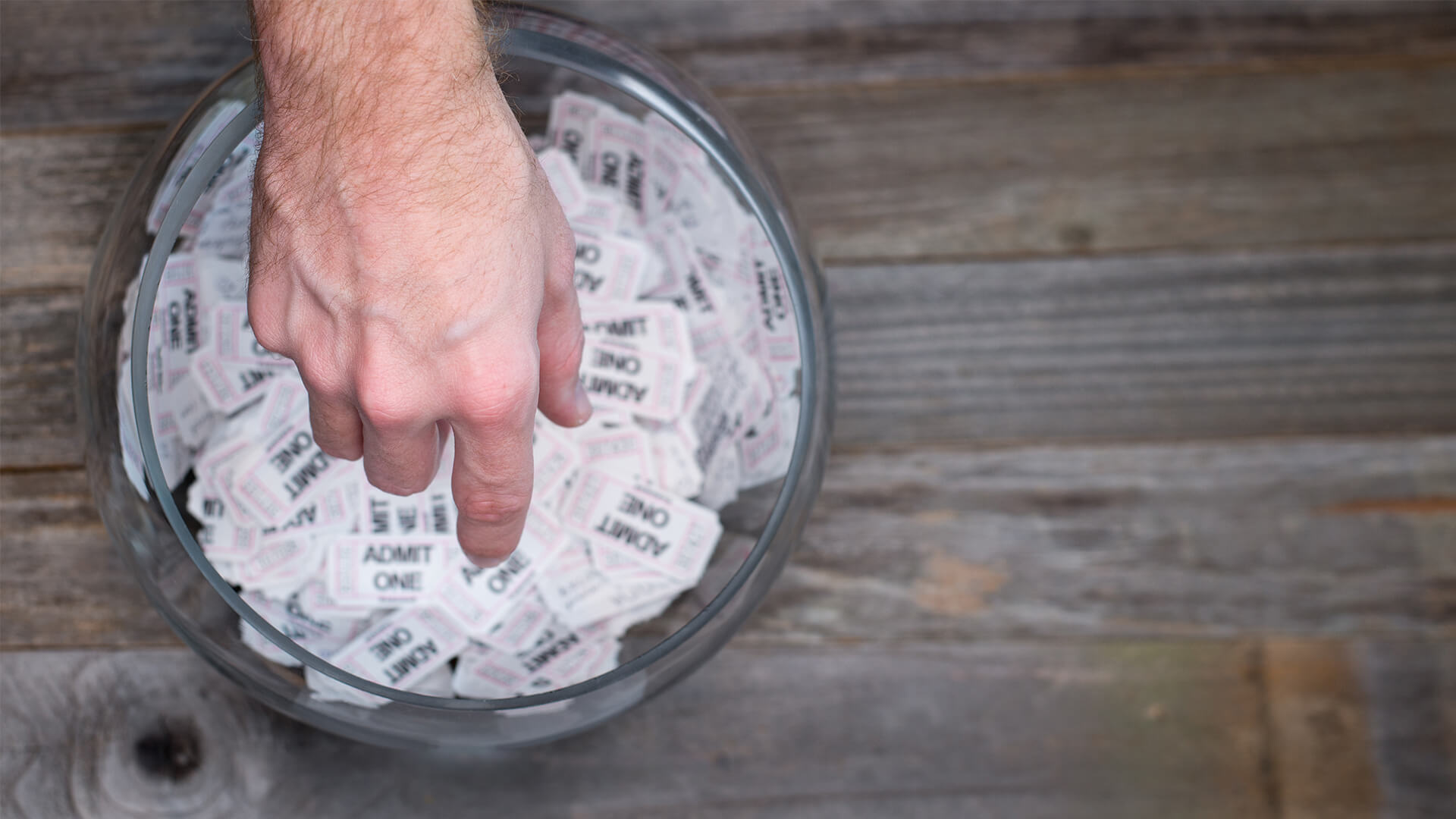 Enfield's Local Planning Authority (LPA) has the lowest approval rate in England with 38% of requests rejected [1]
96% of authorities missed deadlines for decisions on planning applications last year[2]
Applicants waste almost £5 million submitting unnecessary requests [3]
People seeking planning permission in Enfield find it tougher to gain approval than anywhere else in England, according to new analysis from MoneySuperMarket.
With planning permission often required for new buildings and major alterations to a building's structure or purpose, the study from the UK's leading price comparison website analysed over a decade of government statistics [4], as well as consumer opinion, [5] on the process. It found just 62% of applicants are successful in the London borough.
By contrast, the Local Planning Authority in the North Yorkshire district of Richmondshire granted the highest rate of approvals, giving the green light to 99% of applicants in the area, while the UK average for the 2017/18 financial year stood at 88%.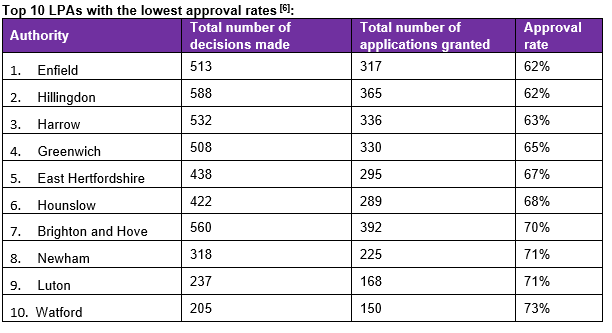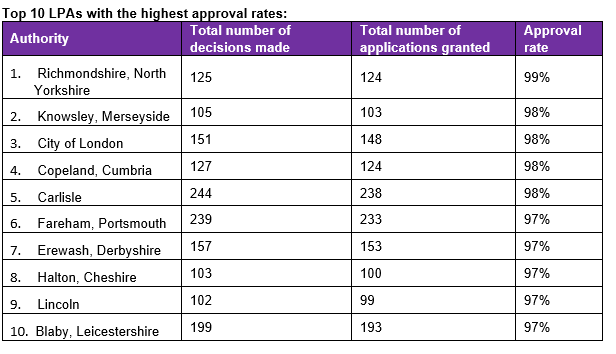 The national approval rate has been steadily on the rise since 2006/07, when it was as low as 82%. However, while the approval rate is increasing, the total number of planning requests submitted has decreased by 27% [7].
The data also reveals 5% of respondents discovered that they did not need to submit an application for their project at all – meaning they could have saved £206 on the fee for a single housing development application. This equates to over £4.8million wasted by unnecessary applications [8].
Rachel Wait, consumer affairs spokesperson at MoneySuperMarket, commented:"Improving your home can be an exciting but challenging time, especially when it comes to planning permission. The good news is there are a range of government and independent sources available to help you understand how things work.
"Despite three quarters of people saying that the planning permission process wasn't an enjoyable experience, nearly nine in 10 applications were successful last year. Hopefully that means the difficulties faced by applicants are generally paying off.
"If you are looking to build your own home, there are specialist self-build mortgages available and it's important to do your research and shop around before making your decision."
For more information on the planning permission process, visit the MoneySuperMarketPlanning Permission Report
References:
[1] Based on decisions made during Q4 of 2018 
[2] 12 out of 339 LPAs met their required deadline (eight weeks for minor projects, 13 weeks for major projects, unless agreed otherwise) for every application in 2018
[3] https://ecab.planningportal.co.uk/uploads/english_application_fees.pdf
[4] All government planning permission statistics were accessed fromhttps://www.gov.uk/government/statistical-data-sets/live-tables-on-planning-application-statistics
[5] Consumer research carried out online by Research Without Barriers between 25th February 2019 and 28th February 2019. The sample comprised 1,008 UK homeowners who have sought planning permission
[6] Based on decisions on applications during Q4 of 2018
[7] There were 648,000 applications submitted in 2007/08 financial year, compared to 470,000 in 2017/18
[8] Based on 470,000 applications, 5% of which are 'unnecessary' and the fee of £206 per application