Posted on 28th October 2015
Wimbledon Uncommon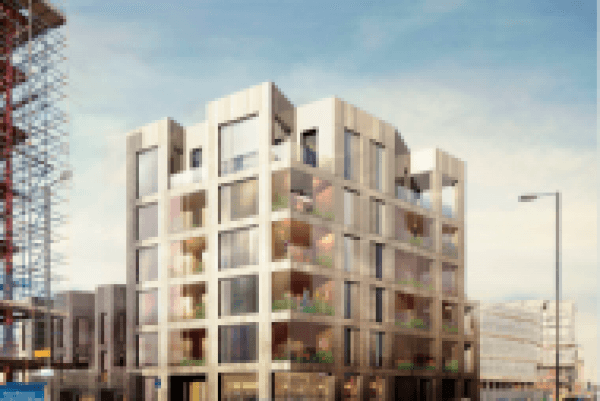 Architects given green light for new high quality eco housing scheme to take place of run-down car park.
Feilden Clegg Bradley Studios have announced that their plans for an eco-friendly six storey housing development have been approved, with work due to start on site later this year with completion scheduled for mid-2017.
The building will take the place of a run-down car park at the junction of Milner Road and Morden Road, South Wimbledon, with the plans consisting of primarily residential dwellings in the form of fifteen apartments, three townhouses and a commercial unit at street level.
Being so prominently situated on the corner and with a line of sight from the Kingston Road and Morden Road junctions, the architects have made every effort to ensure the building's visage is both striking and memorable, and the firm has stressed that they want the design to 'to respond to the surroundings; to enhance and to sustain and to improve the character and setting of the area, to complement but not necessarily replicate local architecture character.'
They also stated that the structure will be comprised 'simple palette of materials composed of glazed terracotta and timber cladding to interiors.'
The development will be ideal for residents, being situated 1.2km to the southeast of Wimbledon Town Centre and less than a minutes' walk from South Wimbledon Station.
The design has had to incorporate lightweight construction materials owing to a London Underground tunnel being located directly under the site. Therefore, the building will be constructed from CLT (Cross Laminated Timber) to lower the weight of the structure.
The designs have been focused heavily on resident's comfort, with all the apartments and houses due to have outdoor spaces in the form of balconies, terraces or winter gardens.