Posted on 13th June 2019
WHAT DOES THE FUTURE OF TRANSPORT LOOK LIKE FOR THE CONSTRUCTION SECTOR?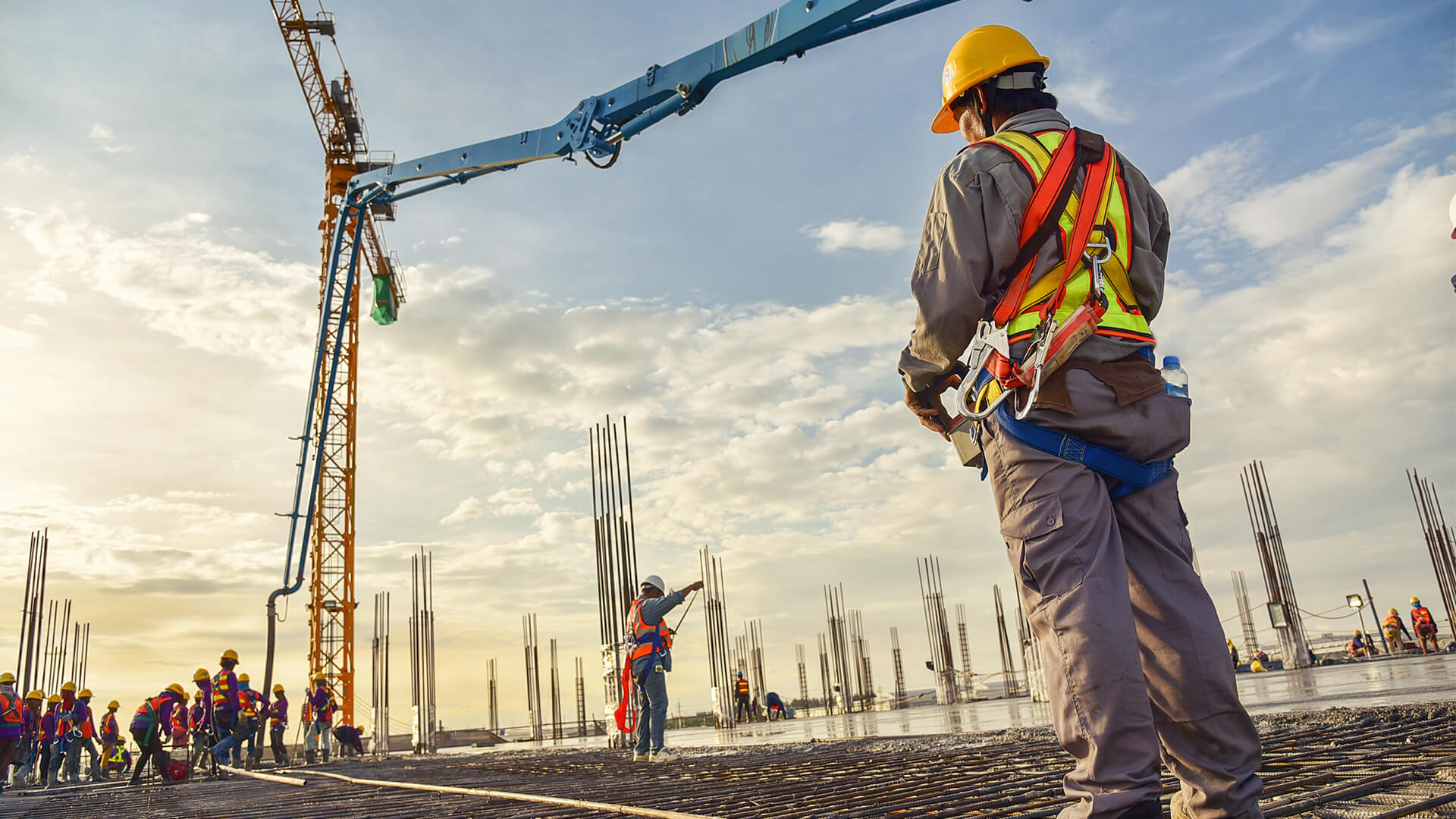 The Committee for Climate Change (CCC) recently announced an ambition for all new cars and vans to be effectively zero-emission as soon as 2030. Ashley Barnett, head of fleet consultancy at Lex Autolease, the UK's largest fleet leasing provider, unpicks how the "Road to Zero" could look for construction fleets.
A combination of evolving battery technology, increased choice and a developing charging infrastructure is making electric vehicles (EVs) more popular by the day for consumers and businesses alike. This is particularly true for the construction sector, where worldwide sales of hybrid and pure EVs are forecast to hit almost £12 billion by 2027 – an unsurprising trend given that sustainable working practices are becoming increasingly prominent on tender submissions.
But should contractors look to begin the transition to electric now? Shifting an entire fleet can be time- and resource-intensive, and there remains still plenty of mileage in the newest, cleanest traditionally-powered vehicles for the short-to-medium term.
Let's take a closer look at what the future might hold for electric vehicles in construction and why – for the foreseeable future at least – they may not always be the right vehicle for the job.
What benefits do EVs offer?
Alongside the obvious environmental benefits, there are compelling financial incentives to make the switch to EVs. Though many EVs may cost more upfront than a traditionally-fuelled alternative, taking time to carefully specify the right vehicle for an organisation's needs might mean they are cheaper over the longer-term. Conducting a whole-life cost analysis with the help of an expert third party such as a leasing company can provide an initial indication of the savings available.
Fuel, unsurprisingly, can account for as much as half of the operational costs for many light commercial vehicle (LCV) fleets, so it's an obvious place start making potential savings. While the cost-per-mile in a traditionally-fuelled vehicle is around 14 pence, charging some electric van models such as the Nissan e-NV200 can be as cheap as three pence per mile.
EVs can also be cheaper to service, maintain and repair than petrol and diesel vehicles. Simply put, there are fewer parts in an electric engine that can become damaged or worn down, meaning that electric vehicles can often stay on the road far longer than traditionally-fuelled vehicles. What's more, EVs don't require diesel particulate filters (DPFs) or reducing agents such as AdBlue, both of which require ongoing maintenance and come at a cost.
If an organisation is based in, or travels through, cities with emissions-restricted zones or congestion charges, using EVs is a way to avoid significant access fees. While the latest, cleanest traditionally-fuelled vehicles – for example, Euro 4 petrol and Euro 6 diesel vehicles – are also currently able to London's Ultra Low Emission Zone (ULEZ) for free, this may change over time as Clean Air Zones are implemented in other major cities across the country.   
The considerations associated with EVs
These financial benefits need to be carefully weighed against the potential impact of EVs on day to day operations. A number of factors should be taken into account ahead of any transition:
Aside from cost, mileage will naturally be front of mind for those thinking about switching to electric – after all, nobody wants to be stranded between sites because the batteries in their vehicle have run dry.
The mileage required of vehicles on fleet will vary by both business and job role, with some naturally gravitating towards lower-mileage local runs, and others longer-distance driving. As it stands, most electric LCVs have a range of around 100 miles. However, carrying a higher payload will reduce this range, as can adverse weather, which can cut electric vehicle range by up to 30 per cent. Generally speaking, current EV technology means they are most suited to shorter runs for the time being.
It's important for organisations to carefully consider where charge points could be installed across their network of sites or locations. While we recommend that roughly 85-90 per cent of charging takes place at the depot where vehicles are parked overnight, having the option to charge across other sites is useful as vehicles can then power up during shorter periods of downtime when they are at other locations.  Those who take their vehicles home with them can also charge overnight, as long as they have access to off-street parking where a charge point can be installed.
Drivers making longer journeys between sites will also need to take into account whether charge points are available en route to avoid running out of power in the middle of their journey. While it's improving over time, the national charging network is still under development, meaning that contractors operating in areas with less coverage should consider sticking with the newest, cleanest diesel technology for the time being.
Vehicle size and payload capacity
Contractors should consider whether electric vans will have enough space to meet their needs. While larger electric LCVs are becoming increasingly common, many electric vans currently on the market are smaller models, such as the Citroen Berlingo L1.
Payload capacity has traditionally also been fairly low in electric LCVs, due to its components such as batteries being significantly heavier than conventional engines or fuel tanks. This imposes a limit on the weight of the goods that can be transported in a single trip. To help make sure that drivers of the cleanest vehicles don't face compromised functionality, the government has increased the weight limit for electric vans operated by holders of a standard UK driving license from 3.5 tonnes to 4.25 tonnes, but those wanting to transport more goods in a single trip may still be better-served by the newest, cleanest diesel vehicles for now.
Why now is the time to consider making the switch
EVs have seen rapid advancements over the last few years, but the past 12 months have arguably seen the fastest pace of change, thanks in no small part to the government's Road to Zero Strategy, unveiled in July 2018. The strategy set out a series of ambitious targets and funding packages to facilitate a future where all new cars and vans are effectively zero-emission by 2040.
While this is a lofty goal in its own right, the Committee for Climate Change is recommending the deadline be brought forward to as soon as 2030 – potentially just three replacement cycles away for many fleet operators. As a result, it's increasingly becoming a question of when, not if, construction fleets begin the transition to alternatively-fuelled vehicles.