Posted on 29th August 2023
Unpacking The Versatility of Contemporary Modern Architecture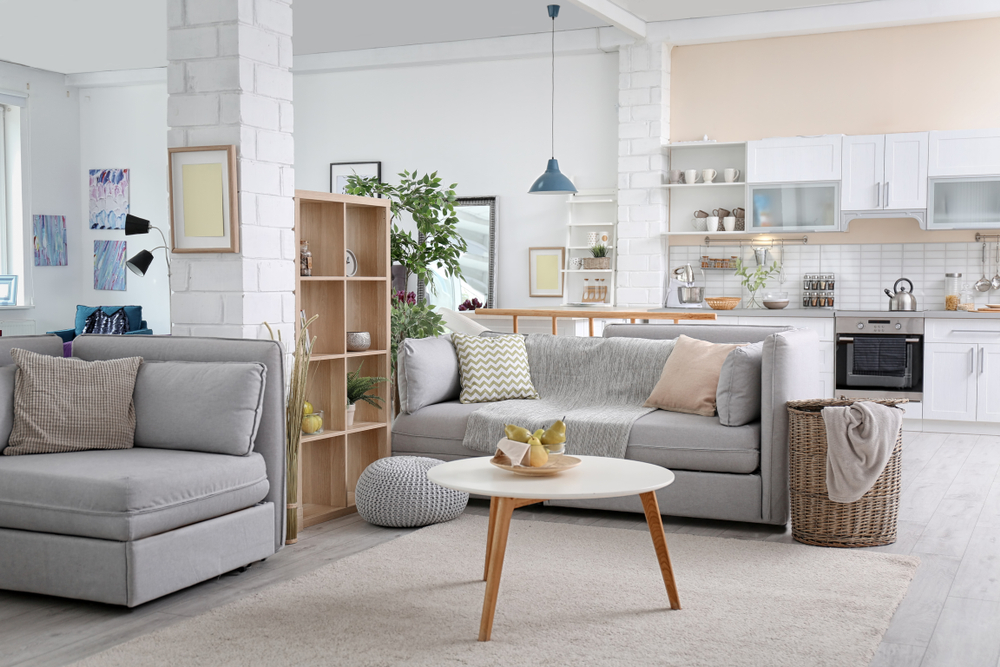 Unpacking The Versatility of Contemporary Modern Architecture
Contemporary modern architecture has made quite a splash in property markets across the globe. Nowadays, it's common to see new developments with clean and angular contemporary facades. Similarly, the interiors of modern homes have also experienced quite a transformation. Where once we had white walls and wainscoting, now there are neutral colours, hard surfaces, and other versatile architectural elements.
Even if you're renovating an older property, adding contemporary modern touches can make a big difference to your property. Something as simple as adding aluminium slat gates or swapping outdated carpets for dark floorboards can help bring a little contemporary modernity to even mid-century homes.
But what benefits can homeowners expect when investing in contemporary modern architecture? That's the question we're looking to answer today, as we unpack the value of contemporary modernism and reveal why property developers, building agencies, and homeowners alike are embracing these design methodologies when building modern homes.
What Defines Contemporary Modern Architecture?
Let's first look at what defines 'contemporary modern architecture'. It may sound complicated, but at the root of it, this composite school of design consists of integrating a variety of modern design ideas together for efficiency's sake. Over the last decade, design concepts of how a home should flow have changed, just like the open-concept shift that occurred in the late 90s. Interior designers and architects alike recognised the clean lines and neutral colour palettes of contemporary modern architecture to offer a sense of timelessness.
Composite interior design styles have been praised for their innate versatility in the past, so contemporary modern design is nothing new. Another great example of a composite style is the Japandi style, which consists of combining Japanese and Scandinavian interior design principles in order to create uniform, minimalist interiors that include a pop of modern colour as well as traditional Japanese architectural elements.
Now that we know how to define contemporary modern architecture and design, let's look at the key advantages of using this school of design in your own home.
Better Use Of Space
One of the biggest selling points of contemporary modern design is the fact that it focuses on utilising every centimetre of available space. This could mean open-concept in some areas, closed in others, and even multi-purpose spaces. The main goal is to make your home spaces as functional as possible while still maintaining a modern aesthetic.
Contemporary modern homes are typically also designed with layouts that will maximise airflow throughout the property. This won't just help with temperature control and maintaining air quality in your home, but it can also help with feng shui – for home designers who love to use a little bit of this methodology in their own layouts.
Built With Modern Standards
Things have progressed so much in the world of home construction, and in a relatively small amount of time. Because of this, modern build standards are miles ahead of what they used to be. After all, it wasn't that long ago that asbestos was a completely "safe" material to have in your home. But we know better than that now and the same applies to many other materials and techniques.
If you're getting a contemporary modern home built, you can be guaranteed that the build structure and materials used to construct your home will be up to the latest regulations and standards. This will not only save you money and headaches in the future, but it will also allow you and your family to sleep better at night, knowing that your property investment is as secure as it can be.
And most importantly, a property that has been built to modern standards will likely have no issues when it comes to resale, so you can see a return on your investment when you do decide to upgrade your family home or move elsewhere.
Natural Light Aplenty
Have you ever walked into an older home and immediately noticed how dark and uninviting it is? For a long time, windows were really a luxury and served only one purpose: ventilation. Nowadays, however, home designers are inclined to put more thought into the placement of their windows. For contemporary modern homes, this means adding extra windows to facilitate a greater flow of natural light throughout the property's interiors.
Having more natural light in your home can make a major difference in a few key areas. Again, this will help with energy costs, but it will also give you the opportunity to incorporate plant life into your home and maintain other natural-origin elements that allow you to bring the outside in. This melding of man-made and organic elements is another key selling point of contemporary modern design and architecture, is yet another way that this design school showcases its immense versatility.
Easier To Create Your Own Unique Space
If you do currently live in a contemporary modern abode, then you know just how easy it can be to make your space feel entirely unique to your own tastes. There is a lot of room left for interpretation with contemporary modern interiors, and that is certainly by design. With such open floor plans and effortless flows of light and energy throughout modern properties, it's easy to make your home space feel more contemporary with minimal cost investments. Just a little thoughtful furnishing and rearranging is all you need to curate interiors that provide a brand new atmosphere.
This in a nutshell, is one of the most appealing qualities of contemporary modern architecture. After all, there is nothing cookie-cutter about us human beings, and having the freedom to be creative can really enhance our connections to both our home spaces as well as our day-to-day life.
~
Contemporary modern architecture provides homeowners of today with the unique opportunity to personalise their style whilst still ensuring their property maintains a universal appeal. This allows homeowners to retain the value of their property over time and grow their equity alongside experiencing all the comforts that accompany modern home design.