Posted on 9th May 2023
Tips for Building a Garage Workshop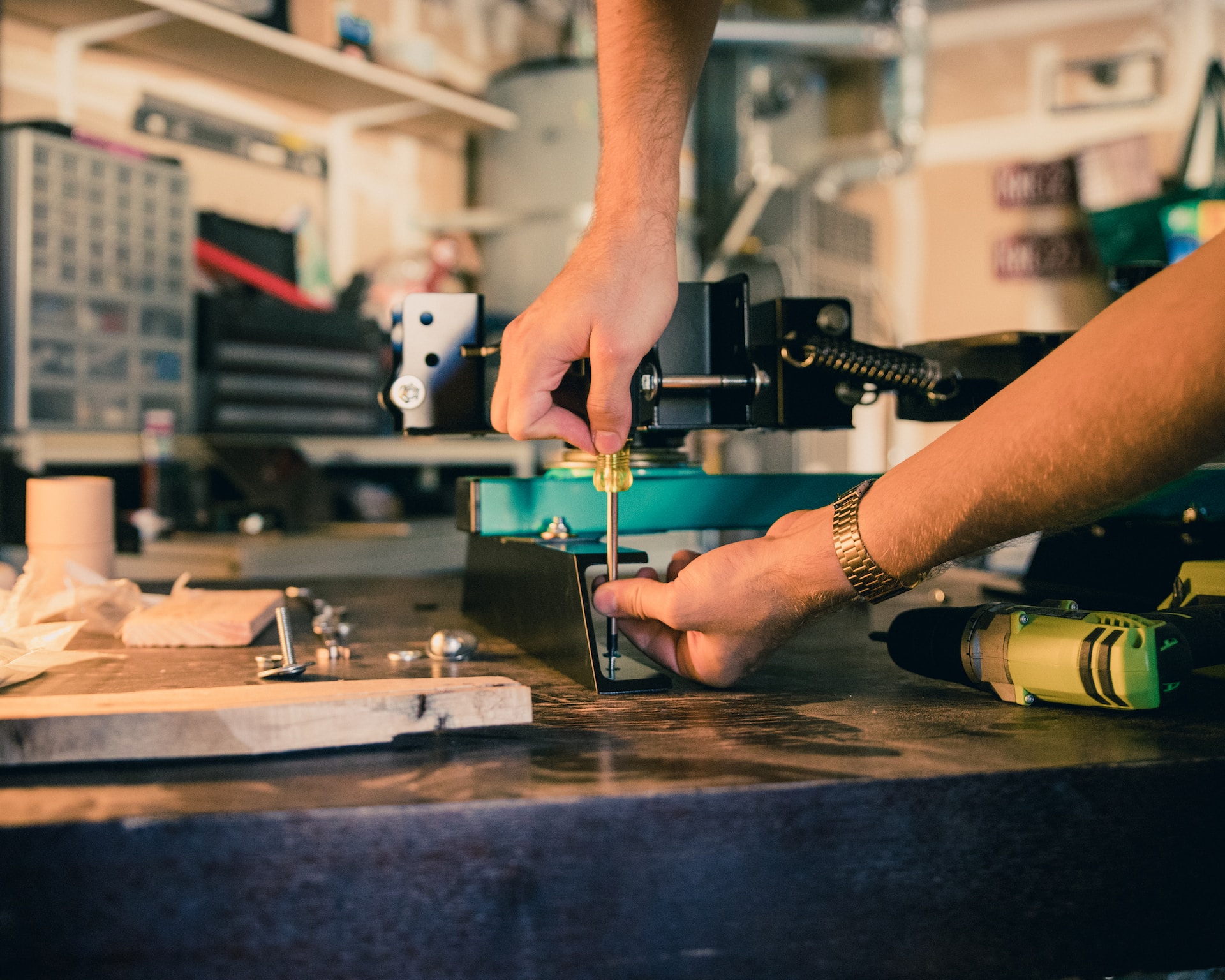 A garage workshop is a working space in your "man's cave" that is specifically used for working on projects, repairing equipment, or pursuing hobbies. It can be a useful addition to your home, providing a designated area for creativity and practical work. Let's get the hang of how to maximize your space and create a functional workspace.
Determine the Purpose of the Workshop
To plan your workshop effectively, start by clarifying the purpose of the space. Think about your interests and needs and the specific tools and equipment you'll need for the type of work you want to do. For example, if you're working with wood, you'll require ample space for large power tools and workbenches. On the other hand, if you're planning to work on vehicles, you may need storage space for parts or even a lift.
Think also about the space that you'll need. Consider the major types of projects you'll be working on and the amount of space required. If your garage cannot accommodate the necessary area, you may need to expand or construct an additional structure.
Organize Your Space
Consider the placement of your garage tools and equipment and how they will be used. Make sure there is enough space for you to move around and work comfortably.
To keep your working items organized and easy to reach in a garage workshop, it's important to maximize storage space using steel parts cabinets and shelving. Smaller items can be stored on wall space or hung using a pegboard. Organizing hand tools using the pegboard is another smart option.
Lighting and Electrical Considerations
To ensure sufficient illumination in a workshop, get a combination of natural and artificial lighting. You can achieve this by incorporating windows or skylights to let in natural light and then supplementing with overhead or task lighting as required.
When building a workshop in your garage, take note of the electrical requirements. Determine the power consumption of your appliances and tools, and make sure that your electrical system can handle the load. You may need to set up additional circuits or upgrade your electrical panel to cater to your power needs. Installing electrical outlets in easily accessible spots around the workshop is also worth considering.
Flooring Options
Choosing the proper flooring for your garage workshop depends on your project needs, budget, and preferences. Concrete is a popular solution due to its durability and ease of cleaning, but it can be tough on your joints and feet. To minimize discomfort, consider investing in anti-fatigue mats for areas where you'll be standing for prolonged periods of time.
There are two other options for garage flooring: epoxy coatings and interlocking floor tiles. Epoxy coatings are durable and can be customized with different colors and patterns. Interlocking floor tiles are easily installed and can be rearranged or removed if necessary.
Heating and Cooling
The climate control requirements for your garage workshop are determined by the climate in your area and the kind of projects you intend to undertake. In case you live in an area with extreme temperatures, think about installing heating and cooling systems in your place. Doing so will help you to work with ease throughout the year.
To heat or cool a garage workshop, there are a few options available. A forced-air heating system is commonly used because it is effective and reasonably priced. During colder months, a portable heater can be used for extra warmth. If you need to cool the workspace, a window or portable air conditioner may be appropriate, depending on the workshop's size.
Safety Measures
Install smoke detectors and fire extinguishers that are easily accessible in case of emergency. Consider adding ventilation options to reduce fumes and dust in the air, such as using a ventilation fan or opening a window.
To prevent accidents, properly maintain your garage stuff in the workshop. Keep a first aid kit and emergency supplies on hand in case of any injuries or accidents.
Conclusion
A garage workshop can be a satisfying project that gives you a dedicated area for your hobbies and work. To make sure your space is both practical and safe, consider its purpose, arrange everything for maximum efficiency, and make safety and comfort your priorities. By planning ahead and investing some effort, you can create a solid workshop that you'll enjoy using for many years.