Posted on 5th May 2021
Tile Designs for Your Laundry, Kitchen and Bathroom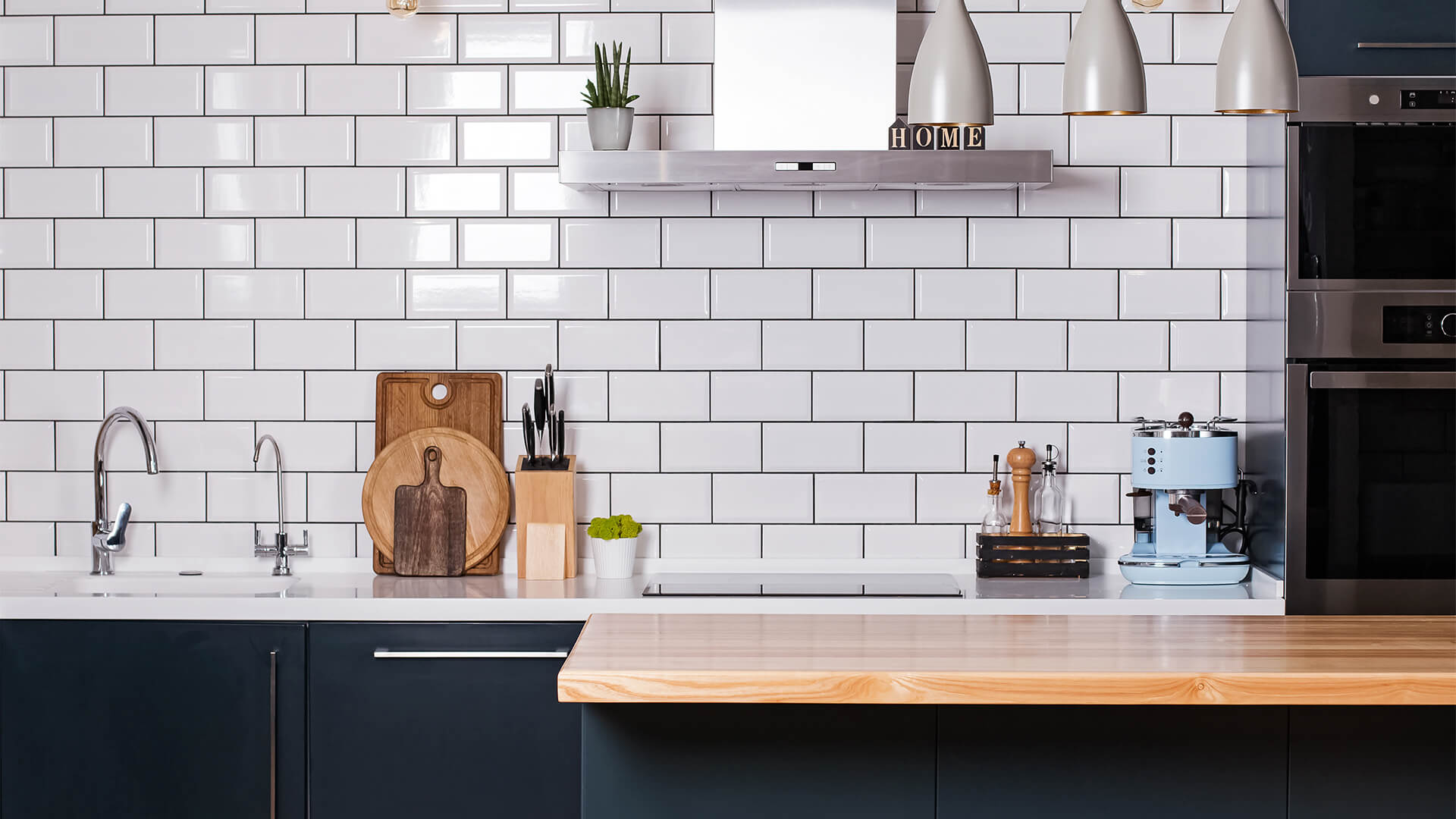 Apart from exterior and interior designs, luxurious furniture, and elegant architecture, the appropriate choice of flooring style completes the modern touch of the house. Most homes differ in flooring depending on the style, budget, environment, and personal preference. However, if it's for certain areas in the house such as the laundry room, kitchen, and bathroom, there's one type of flooring versatile enough to be used for any or all of them: tiles.
 High-quality tiles can last for 10-20 years with proper maintenance and care. More often than not, tiles can withstand heavy wear and tear. In the unlikely event that they crack, they can easily be replaced. Moreover, tiles do not absorb water, so they're best for laundry rooms, kitchens, and bathrooms. So, if you're looking for tiles for all wet areas of your home, here are some tips and designs you can try:
1. Laundry Tile Designs
The floor in a laundry room or area is usually subjected to water spills and drips, which makes the waterproof quality of tiles perfect for it. Most tiles are also chemical-resistant, so they won't corrode even if they're exposed to liquid detergent.
Vinyl – This material is the most suitable for laundry rooms because of its durability. It's inexpensive, and the only thing you should watch for about it is the cleanliness of the subfloor for proper installation. There are three vinyl floorings you can choose from:
Vinyl Tiles: This type of tile is not only affordable but also easy to clean and maintain. Its installation and replacement won't be a problem, either. If there are any damaged section that might need replacement, it will be easy to repair as damages do not really affect the entire floor unless due to building collapse, earthquake, or some regrettable event. What's more, vinyl tiles allow one to create unique designs in the laundry room without overspending.
Vinyl Sheets: This vinyl flooring is one of the best waterproof materials you can opt for. As their name implies, they come in rolls, the size of which depends on how much you need. Once they've been measured and cut, the sheets are adhered to the subfloor. Their benefits include easy maintenance as well as variety of colors, styles, and designs. However, vinyl sheets' biggest drawback is their vulnerability to sharp objects and strong friction—they can easily be scratched and punctured. If a small area of a sheet gets damaged, the entire thing will have to be replaced.
Ceramic – Ceramic tile is another ideal flooring choice for laundry areas. This is due to its resilience and chemical resistance.
Natural Stone – Stone tiles like slate travertine, marble, and limestone are known for their durability. Aside from that, they are elegant and easy to maintain through dry sweeping and mopping. However, their drawback lies in the price of their installation. They can be pretty expensive since they must be sealed properly to prevent staining due to detergent chemicals.
Laminate – With laminate flooring, you can make your existing wooden floors more stunning and scratch-resistant. The outcome is both waterproof and water-resistant as well.
2. Kitchen Tile Designs
The kitchen is another area that would look great with tile flooring. A lot of dishwashing, cutting, slicing, and spilling happen in this area. A tiled floor is best for homeowners looking for cleanliness, ease of maintenance, and toughness when it comes to building materials.
Application – Tiles can be applied to the wall, floor, or shower pan. Also, they can be used as an accent, a backsplash, and an exterior design.
Material – Aside from premade ones, handmade tiles re another option you may want to consider. The most common kitchen tiles are made from ceramic, marble, porcelain, glass, and travertine.
Price – Kitchen tiles are generally priced anywhere from USD$5.99 to USD$25.99, depending on the application, material, finish, and style.
3. Bathroom Tiles and Flooring Options
The bathroom is that one place inside the house that's generally covered in tiles. You can go for any of the following for bathroom tiling:  
Porcelain and Ceramic – These tiles are extremely popular due to their waterproof properties, durability, and resistance. They give a classy look to the bathroom and come in different shapes, patterns, and colors. Moreover, porcelain has an extremely low absorption, making it perfect for bathrooms. If one is considering a bathroom renovation, this type of tiling is a good option. Its disadvantages include being cold and hard underfoot, being prone to stains, its complicated installation, and its expensiveness.
Vinyl and Luxury Vinyl – This type of flooring is available in sheets, tiles, and planks, just like the flooring for laundry areas. They're also waterproof, durable, easy to maintain, and inexpensive.
Rigid Flooring – This type of flooring is also known as 'hybrid flooring'. It combines the attributes of laminate and vinyl, which means it highly waterproof and dent-resistant. Its waterproof properties make it a good option for wet areas such as bathrooms. Also, rigid flooring can mimic wood and stone through its printed visual layer that's indistinguishable from the genuine material.
Conclusion
There are many flooring styles one can choose from to make their home aesthetically appealing, comfortable, safe, and easy to maintain. There are numerous flooring ideas out there, but if your target areas are laundry spaces, kitchens, and bathrooms, tiles are the best option. They are tough, mostly affordable, and visually attractive.