Posted on 29th August 2023
Three Ways to Maximise Your Hallway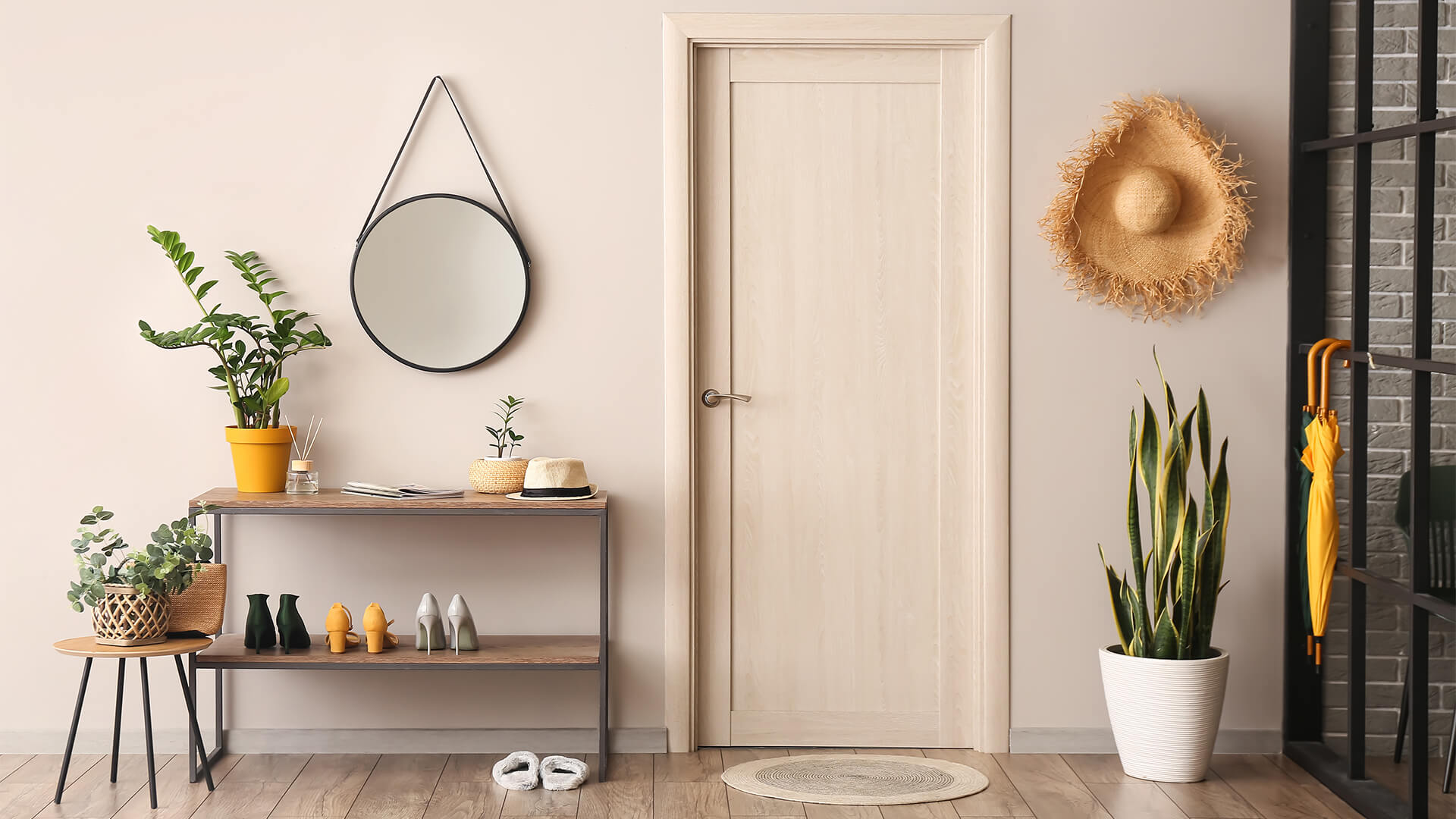 Your hallway is where you greet your guests, the first thing you see when you get home, and the entry point for all new household items. As such, it can easily become cluttered and muddy with the trampling of pets, children, and everyone else coming inside! 
Instead of all the coats and trip hazards, wouldn't it be nice if your entryway was warm, inviting, and character-filled? This is the first impression people get of your home, so ensuring it screams welcome is as important as answering the door. 
So what if we told you there are a few sly hacks to maximise your hallway space to make it the welcoming sanctuary you have been looking for – come in! 
Saviour storage solutions 
Are you always entering your home after a long day at work only to trip over a discarded shoe – and isn't it always just the one? The pairs are never together! Well, then, you might benefit from some storage solution-based furniture in your hallway.  
Dominic Walsh, Managing Director at Off the Grain, says: "Having a space for everything to go is crucial when it comes to high-traffic areas such as your hallway. Not only is it aesthetically better to keep all your shoes and coats together, but it is also a great way to keep things organised – making your hallway a welcoming space with easy accessibility to all your important items.  
"And your storage solutions don't simply have to be boxes piled against the wall or wicker baskets. They can be functional pieces of furniture which have many uses. Finding items which not only fit your aesthetic but also act as a working piece of furniture can help boost the beauty and brilliance of your entryway." 
Coat racks are a perfect piece to help keep your coats all collected without causing issues – and if you are looking for a cosy feel, then nothing screams warmth and homeliness than your summer coats hanging up by the doorway.  
Some coat racks also have the added feature of a shelf – meaning that you can even display items such as reed diffusers and picture frames alongside your coats. You can't forget your furry friends either – why not add your dog collar holder next to your coat rack to make your four-legged family member feel just that – a part of the family.  
Shelving is another great way to add storage to any room. Adding a floating shelf or two to your hallway can help bring some décor and personality into your entryway without needing to clutter up surfaces or even the floor. You might opt for a reed diffuser here to help add a welcoming burst of scent as you walk through the door or even a vase of flowers to add a bit of brightness to the area.  
Larger pieces can also work for large entryways. If your hallway feels a bit bare, why not invest in a monk's bench? This can be a great storage solution, offering a whole box area hidden from view to store shoes, sports equipment, or even dog toys. This can also provide you with a seat to help put you, and your kids', shoes on. 
Bigger, brighter, and better decor 
Once all the clutter and usual hallway items are tucked neatly away, you might find the space looking empty and unloved. But décor can help spruce up even the darkest corners of your entryway.  
Investing in a large mirror or some wall panels can help you increase the light bouncing around the area, and it can help open up your hallway – making it appear bigger than it is. Not to mention that it is a great place to check how great you look before heading out for the day.  
You might also want to add a bit of colour. Dopamine dressing is creeping into our homes, so why not embrace the want for bright colours and standout features by letting your hallway fill with oranges or pinks?