Posted on 9th August 2019
Taking design and safety to new heights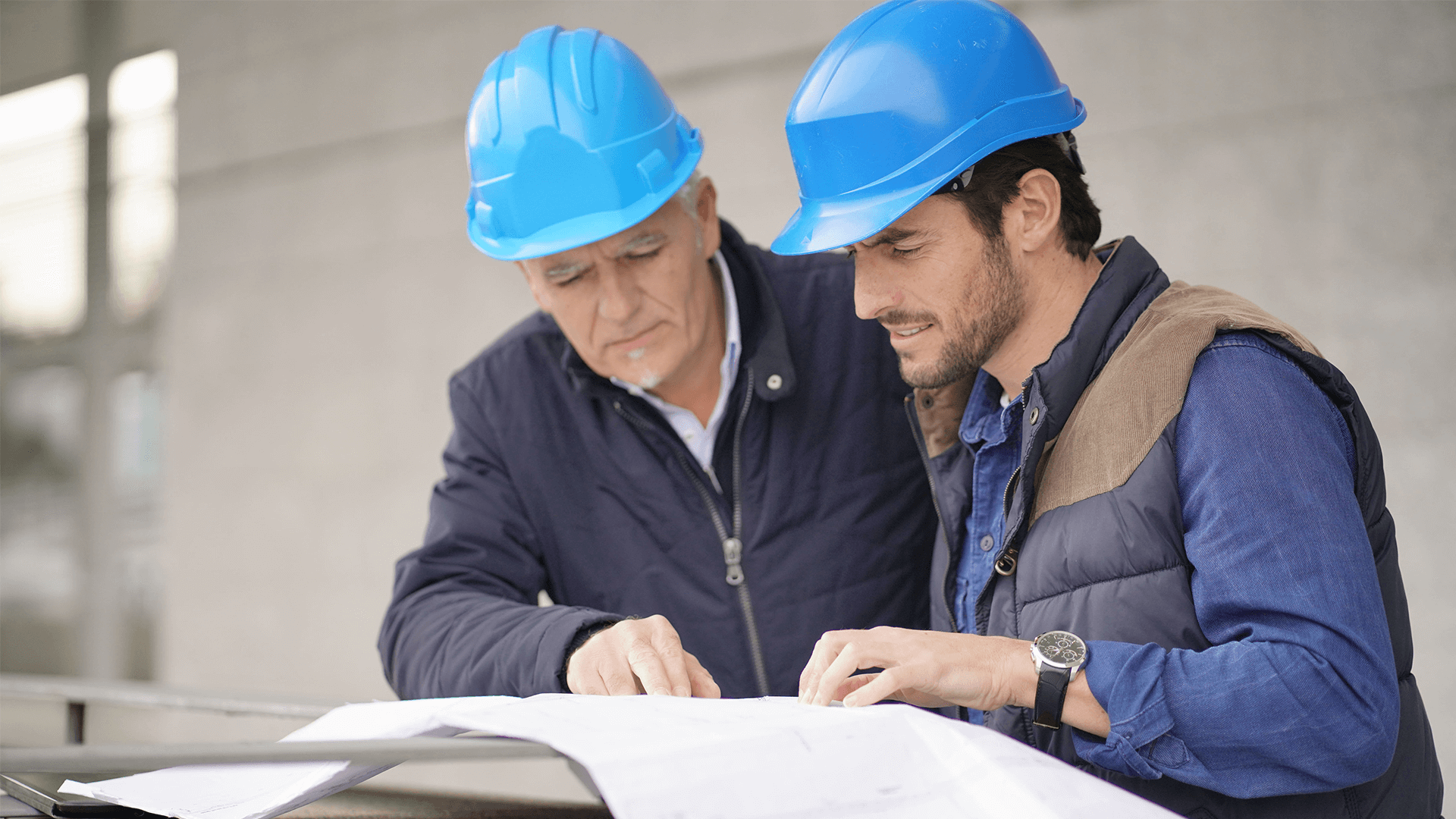 While everyone understands the dangers of working at height, not everybody is familiar with the challenges or solutions on offer. Understanding how protection works, and what's best for each situation can improve the safety of workers, the aesthetics of the building, and the efficiency of the build. Here, James Gooder of SFS explains how. 
Most architects and construction contractors commit people to working at height – either during the building phase, or in maintenance and repair. An essential part of any building project, it's also fraught with risk – from exposed edges and damaged tiles, through to open lift-shafts and fragile skylights to potentially fall through. Then there's worker fatigue and the weather, with high winds, rain and ice presenting particular challenges. 
Add in slippery algae and moss, plus the sheer range of roof coverings, types and designs and it's clear that there's an issue. Roofing specifiers and contractors are sending out people to work at height with countless variables, where any slip, trip or fall could have disastrous consequences. 
Clearly, with human life at stake, there is a large amount of legislation in place to protect workers. In addition to the Working at Height Regulations 2005, the 2015 CDM (Construction Design and Management) regulations stipulate that any new building which has guttering that needs servicing must have a protective lifeline system installed. 
CDM has also established RAMS – Risk Assessment Method Statements. RAMS are designed to ensure that health and safety risks are fully considered and identified in order to 'reduce the risk of those who build, maintain or use structures'. Generally, best practice advice says avoid working at height if all possible. If not, measures must be installed to minimise risk. 
Already quite stringent – in the UK at least – regulations will only become tighter. Right now, a new standard, BS EN 17235, is being drafted to co-ordinate the efforts of companies that manufacture systems for roofing and safety systems, so there's a concerted industry-wide effort to improve safety standards. Anyone involved with working at height therefore has a responsibility – moral and legal – to stop people from coming to harm. 
Despite this, specifying the optimum fall protection systems isn't always front of mind. Many architects, for example, are primarily focussed on aesthetics and using new materials to push the boundaries of design. While they're aware of the need for protective systems, the detail often isn't specified out and is left to the contractor's discretion. 
However, faced with multiple pressures – including an increasing skills shortage and the complexity of project management – these contractors are often unable to keep abreast of the many specialist solutions on offer. As a result, there's a potential for provision to fall short of optimal.
Fall protection – Knowing your type
Essentially, fall protection systems divide into temporary or permanent.
Installed for repairs and removed when the work is completed, temporary protection includes scaffolding, cranes and mobile platforms. Often costly and unsightly – as the scaffolding currently covering Big Ben demonstrates – they can also potentially damage the roof or structure. Temporary solutions are often the only option for older buildings.
On the other hand, new builds tend to incorporate a permanent system which can be used to support future works. These fall into two categories: collective restraint, and personal lifeline.
Collective restraints include handrails, walls and even glass parapets around the perimeter of the building. Best practice suggests using restraints that are at least 1.2m high to 'fence off' the high-risk areas. They have merits, but they often break the aesthetic lines of the building. Nor do they offer protection for hard to reach areas.
With personal lifeline systems, workers wear a harness connected by wire rope to a fixed anchor point, allowing them to move safely around the roof. Systems offer either work restraint or fall arrest.
Work restraint systems guide workers within pre-defined limits to prevent them from getting into high risk areas where a fall is possible. However, whenever a fall becomes even a remote possibility, fall arrest systems (FAS) become mandatory.
Arresting the fall
FAS allows workers more freedom to work on gutters, windows and walls. Should they slip, the systems' mechanics kick-in to break their fall. 
There are many personal lifeline systems available. Here at SFS, for example, the market leading Soter™ II offers an integrated fall and restraint solution, with a discreet low-profile suitable for a wide range of applications. Soter™ II uses a patented energy absorbing coil to break falls and dissipate the energy, helping minimise damage to both worker and roof.
It also features a CE-marked Slyder device which allows up to four workers to move freely without the risk of entanglement.
There's more to specifying a fall arrest system than just the technology. For example, within the RAMS, there should be a clear instruction of how to rescue a worker who has fallen This should be done within a time limit of three minutes, otherwise the PPE harness can start to cut off blood circulation.
Make the right choice
With so much to evaluate, it is understandably difficult to pick the right system. However, there's really only one factor that matters: ensuring maximum protection for workers.
This is the single most important consideration and should be the one at the centre of decision-making. After that, it's a question of evaluating the factors – roof type, access requirements, even wind load calculations – and customising a solution to each requirement.
On retrofit projects, which were built without the benefit of foresight or legislation, the building itself will largely dictate the approach. Fall protection systems should also look at the potential obstacles on the roof. Skylights are particularly hazardous, due to the fragility of the glass.
On new builds, there's more scope to shape the decision. The key here, perhaps, is to ensure full and proper freedom of movement for workers in a way that supports the future maintenance needs of the building, as well as the integrity of the design.
In addition to these physical factors, specifiers and contractors should look for added value features, including the expertise behind the protection systems.
For example, it's always good practice to use manufacturers who can provide advice and support at every stage, from design through to implementation. This helps streamline processes and can even deliver cost-savings over the lifecycle of the project. Also important is their investment in research, development and testing. Roofing is ever evolving and fall protection systems must also continuously evolve to accommodate these advances.
Manufacturers have an unwritten responsibility to vet the installers that use their systems. This includes auditing and training them properly. This not only ensures the system is installed safely and correctly, but also efficiently. A sign of a quality manufacturer is their ability to reach out not just to installers but to every influencer in the construction process. This can even start with CPDs or similar approved courses aimed at contractors and architects.
These are all features of SFS's offer, but it's not a given across the industry. These aspects of the service are every bit as important as the quality of the product. Like the components within the systems themselves, everything works together to ensure the right outcome.
In summary then, safety at height isn't just a question of handing a lifeline to the workers on the roof. It's also about the line of support that extends from the supplier. In other words, the complete support package.
For more about SFS, please visit www.sfsintec.co.uk.