Posted on 21st March 2019
Staticus wins Tottenham Hale tower façade contract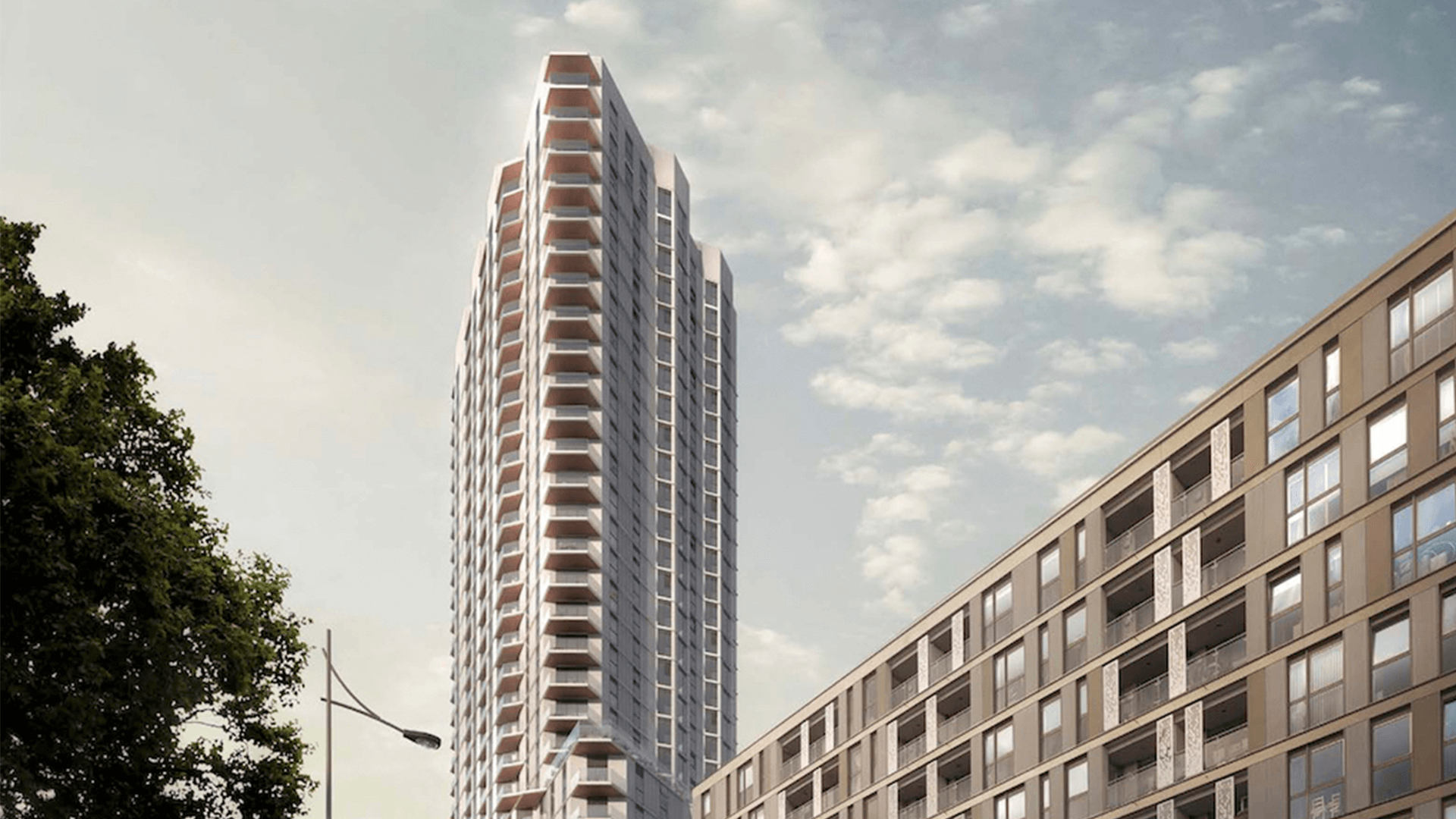 Staticus has been appointed as the façade contractor for the Tottenham Hale tower, which is the last piece of the neighbourhood's eleven-phase re-development program. Designed to the highest environmental and design standards by Hawkins\Brown Architects, the 32 storey, 107-meter-high mixed-use tower will consist of 279 homes and commercial spaces.
Staticus' façade solution comprises a mix of unitised, stick and crown facades, balustrades, privacy screens and parapet cladding, which in total will cover close to 15,000 square metres.
Architects Hawkins\Brown incorporated balconies or terraces into the design of all the apartments in the Tottenham Hale tower. These need balustrades or privacy screens, so to achieve the highest degree of privacy for each, without encumbering the view, numerous corners and columns are required. 
"Due to this design feature almost half of all the unitised façade panels are corner elements that will require more design, manufacturing and installation time than their straight counterparts," said Staticus UK MD Paulius Gurksnys. "In addition, the Tottenham Hale site is compact and located in the middle of a densely populated and very busy residential area, placing extra emphasis on health and safety at the site."
The prevalence of columns and corner elements combined with the compact nature of the site make the installation phase of this project particularly interesting. To keep to the necessary safety standards without affecting the installation schedule, Staticus will adopt an ingenious and innovative approach utilising a custom-built mobile jig. This will allow it to install the panels from behind the numerous columns.
The installation process is not the only innovative solution in this project. Staticus is one of the first companies to utilise a newly-developed system that facilitates the integration of fully prefabricated sliding doors into façade panels. Its design teams worked closely with the system developers to ensure that panels fitted with this new system work as intended. .
Paulius continued: "We'd like to thank Anthology London, the property developer responsible for the Tottenham Hale tower, for placing its trust in Staticus to deliver the building's façade solution – we look forward to seeing this beautiful building rise. 2019 is shaping up to be a very exciting year for Staticus!"
For more information, please visit www.staticus.com.