Posted on 29th March 2021
Skilled Trades Fashion 101: What To Wear On The Job In 2021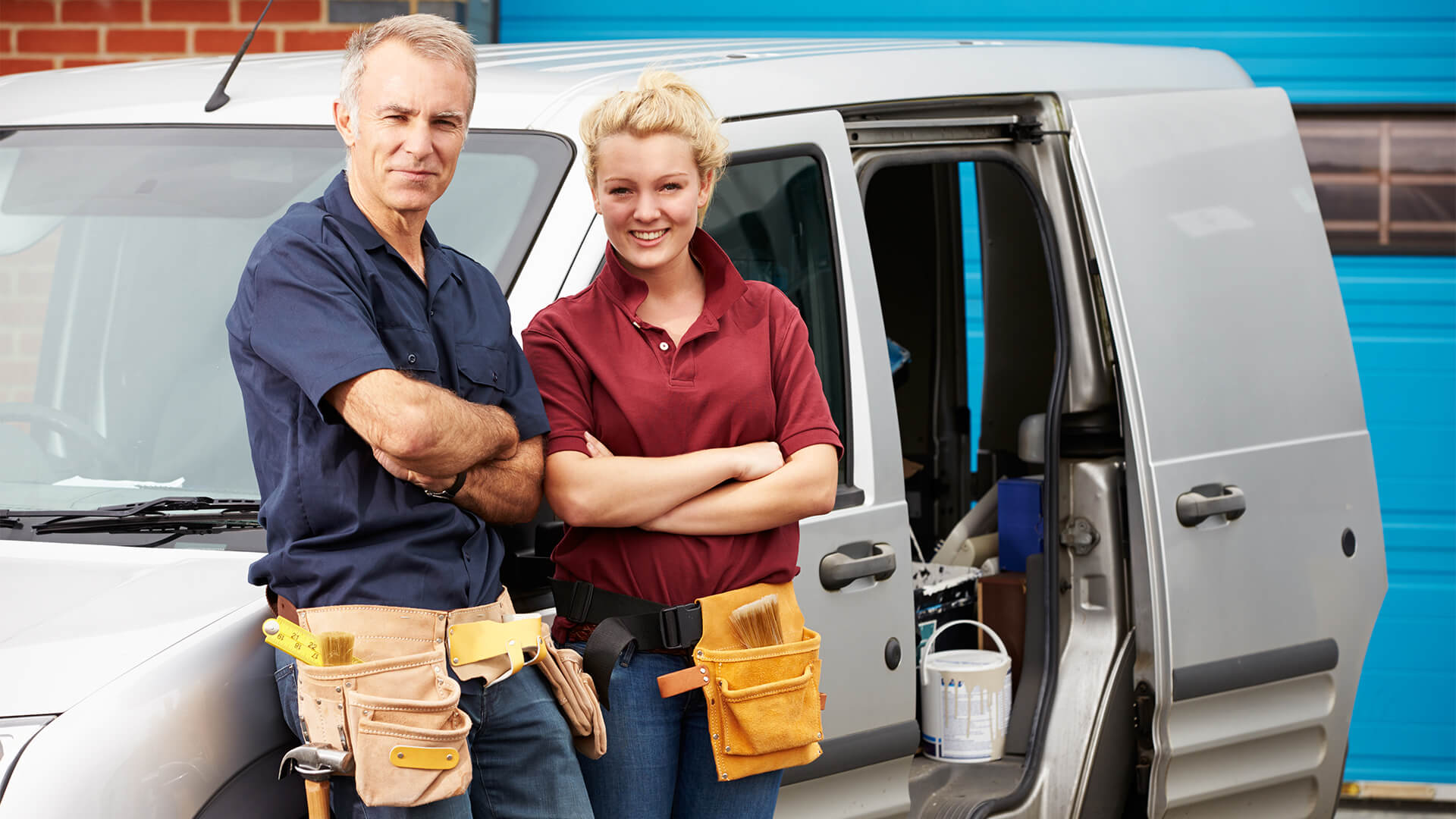 The go-to workwear for trade people is relatively simple, cargo shorts, hi-vis shirt with steel capped boots. Pretty straightforward, right? When it comes to choosing the right clothes to wear, there are other options out there for you. There are a few things you should consider including fabric, comfort, breathability, how easy it is to wash, and the price. The best workwear for a person might not be the same for the other. So, choosing what to wear depends on who you are and what kind of work you're doing. Let's have a look at some of these concepts a little more closely:
Fabric
When choosing your workwear, consider the type of fabric it was made of. Fabric such as cotton, polyester or poly-cotton blend. Cotton is very versatile, lightweight, and feels soft against the skin while polyester is durable and easy to clean. Poly-cotton blend is a combination of cotton and polyester which doesn't shrink easily. Having a good fabric for your workwear is a big plus especially if doesn't shrink easily or loses its shape.
The type of your work and the purpose of your clothes will also define what types of fabric you should use. If you do hard and messy work, polyester shirts would be your best bet. If you do light work or want to advertise what you do, you can go for cotton t-shirt. There are stores where you can find shirts such as plumbing t-shirts, electrician t-shirts and other shirts with good design that is best for your job.
Comfortability and Durability
You should consider the comfortability and durability of your workwear. Look for items that are kind to your skin and can hold up against tough conditions and deep cleaning. This comes down to the quality of the fabric and how it's made.
There are two trains of thought you could follow when choosing workwear to buy. First, you can go for quality items that tick all the boxes in terms of comfort and durability. Second, you can go for a high quantity and of cheaper options that you can simply get dirty and throw in the wash. You should choose a workwear which won't cost you much and can save you time and effort cleaning.
Fashion Forward
If you think a bit more out of the box in terms of style and trends, a simple polyester t-shirt might not be enough. In this case, you'll want to look for polo shirts or fashionable fabrics. Ultimately, it's difficult to look stylish in trade wear, it's not impossible but it's not the point. The main point is to be comfortable yet stylish.
You can play around with different styles when making t-shirts that will showcase your brand or business. There are stores such as Tradelife that have different options available for you, from printed shirts that are eye-catching, to your business logo that complement the profession you are in.
Price
Let's be honest, price is a big point you consider when you're buying a workwear. Depending on what you're after, the price is going to make it or break it. If you're buying items with the idea of saving money, you can opt for cheaper fabrics. If you're buying for everyone in your business, buying clothes in bulk is a great idea. There are also sustainable fabrics which are made of recyclable or natural materials but they might have a higher price.
Weather
Make sure to look for workwear options that are easily transferable into different seasons. Cargo pants that can become shorts by unzipping them, are a great way to make life easier for you in terms of saving money and space. Even on the job, you can go from wearing pants to shorts very easily. Think about buying short sleeves and long sleeve styles as well as hoodies and jumpers to keep you warm during the cold months.
Buyer's Checklist
There are other things that you can consider when you're buying workwear. You need to follow safety compliances and the certain requirements that your profession needs. Here is a list to make the process of buying trade wear even easier for you:
Check the label and read the care instructions to make sure it's easy to clean and care for.

Consider how comfortable the fabric is and they're fit for a long day of hard work.

Take into consideration the cost of the item.

Consider the durability of the item.

Look for items that present well – showcase your company and professionalism.

Consider how appropriate the item is for the work you are doing (e.g., is it safer to wear shorts or pants?)

Choose items you can wear all-year-round or buy different items for different seasons.
In Conclusion
For the most part, trade wear isn't about making a fashion statement or following trends. It's about safety, durability, and comfortability. You can get a bit creative when it comes to showcasing your business or brand. You can search online for different options in color, fabric, and styles for your workwear. You can use to print what you want to onto your workwear or you can include your business logo. Remember to keep in mind the price, the quality of the fabric, and how durable and comfortable it is for your work.