Posted on 3rd May 2023
Should you Remortgage to Fund Home Improvements?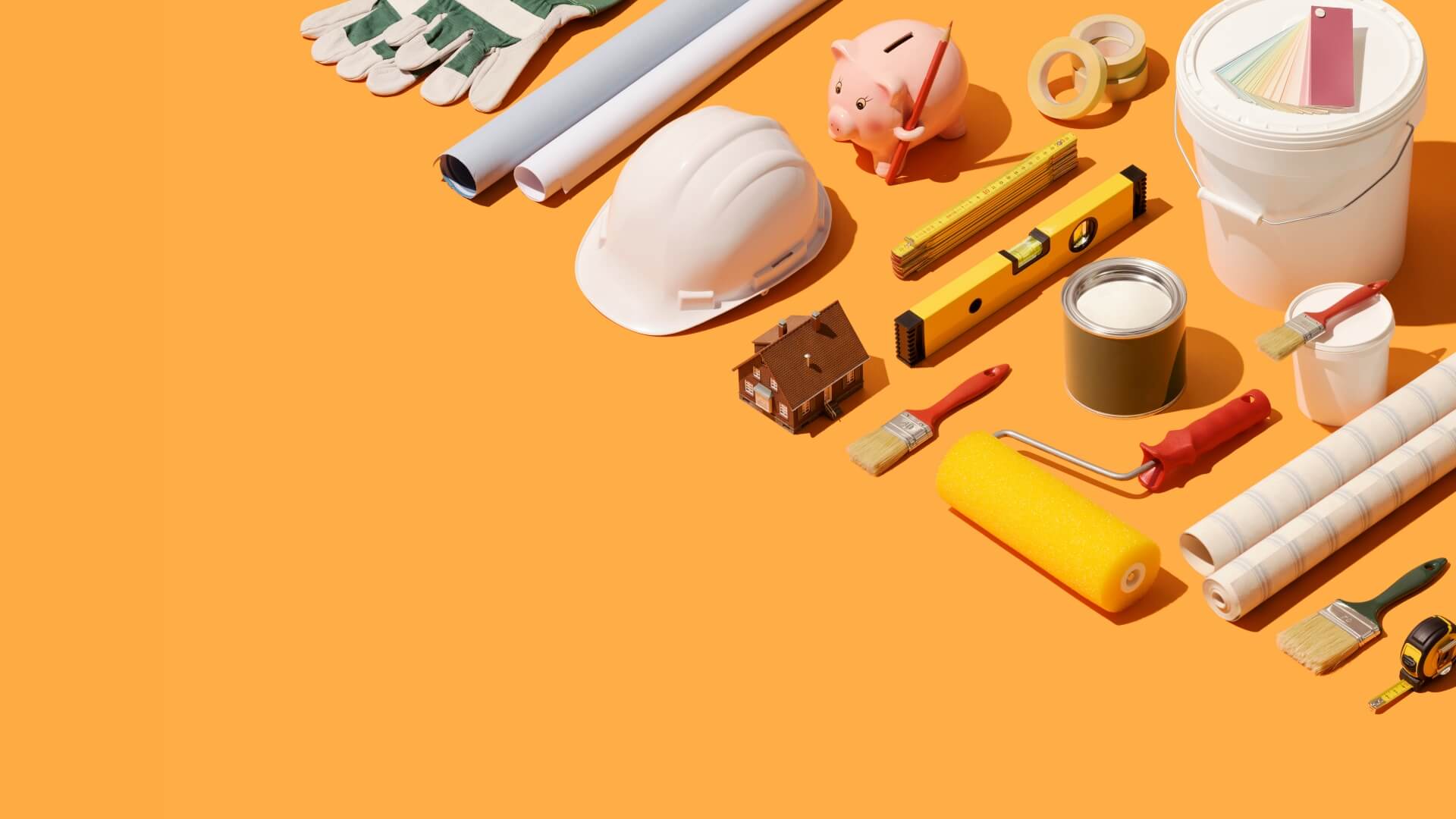 During the last two years (2021 and 2020), homeowners spent more time and money on home improvement projects than ever before. The main reason for this was the coronavirus pandemic.
Social life was heavily restricted during the several lockdown periods, meaning that people had more time on their hands, which they could spend on home improvements that they'd always wanted to make. In fact, "finally having the time for it" was the primary reason for making home improvements in the United States, according to Statista.
In order to carry out and pay for home improvements, one way that homeowners may wish to raise funds is by remortgaging their property. This can then open up funds to make renovations around your home. 
A remortgage is the process of transferring your mortgage from one lender to another. 
Is it a good idea to remortgage for home improvements?
All mortgage applications are assessed based on your individual circumstances. A lender will assess your circumstances and then tell you if a remortgage for home improvements is feasible. For many, renovating their current property seems less of an expense and hassle than moving home.
The way the remortgaging process works is, for example, if you have £150,000 outstanding on your existing mortgage and you'd like £20,000 for home improvements, you may be able to find a mortgage lender willing to lend you £170,000. You would then be able to use the £170,000 to pay off your existing mortgage and fund the work on your home. 
However, it is important to remember that, by remortgaging, you'll be increasing the amount of borrowing secured against your home and paying interest on the extra you borrow over the whole mortgage term.
Also, your mortgage payments may increase over the term of your mortgage (which could be 25 years or more). 
What are the steps to take to remortgage for home improvements?
Estimate costs of the project (including working out your Remortgage fees).

See what remortgage rates you can get with additional borrowing.

Get a 'before and after' valuation.

Get official quotes for the home improvement work and add up all additional costs

Decide if you want to go ahead with the work using a remortgage plan.

Apply for your remortgage by submitting your application to your chosen lender. Depending on the lender and the amount of additional borrowing you require, you may need to submit the builders' quotes too.

Wait for the valuation and underwriting phase to be complete.

Get your approval.

Get your money.

Get your work done!
Is it better to remortgage or to take out a loan for home improvements?
If your fees aren't too restrictive, then you may want to start weighing up the interest rates. Mortgage interest rates will be lower than a personal loan, but the chances are you will be paying the interest back for a significantly longer period of time, which means you could be paying back much more in total. 
"We often find that our clients apply to take out short-term loans to raise funds for home improvements, as the amount you'll repay is often clearer with our loans than when using a remortgage plan", commented Dan Kettle, founder of finance startup, Pheabs.
In order to work out what's best for your circumstances, you'll need to compare the rates, the amount of money you want to borrow and how long you want to spend paying it back for. Remember, the more you borrow on a loan, the higher the rate.