Posted on 12th April 2021
Qualities to Look For When Hiring a Professional Plumber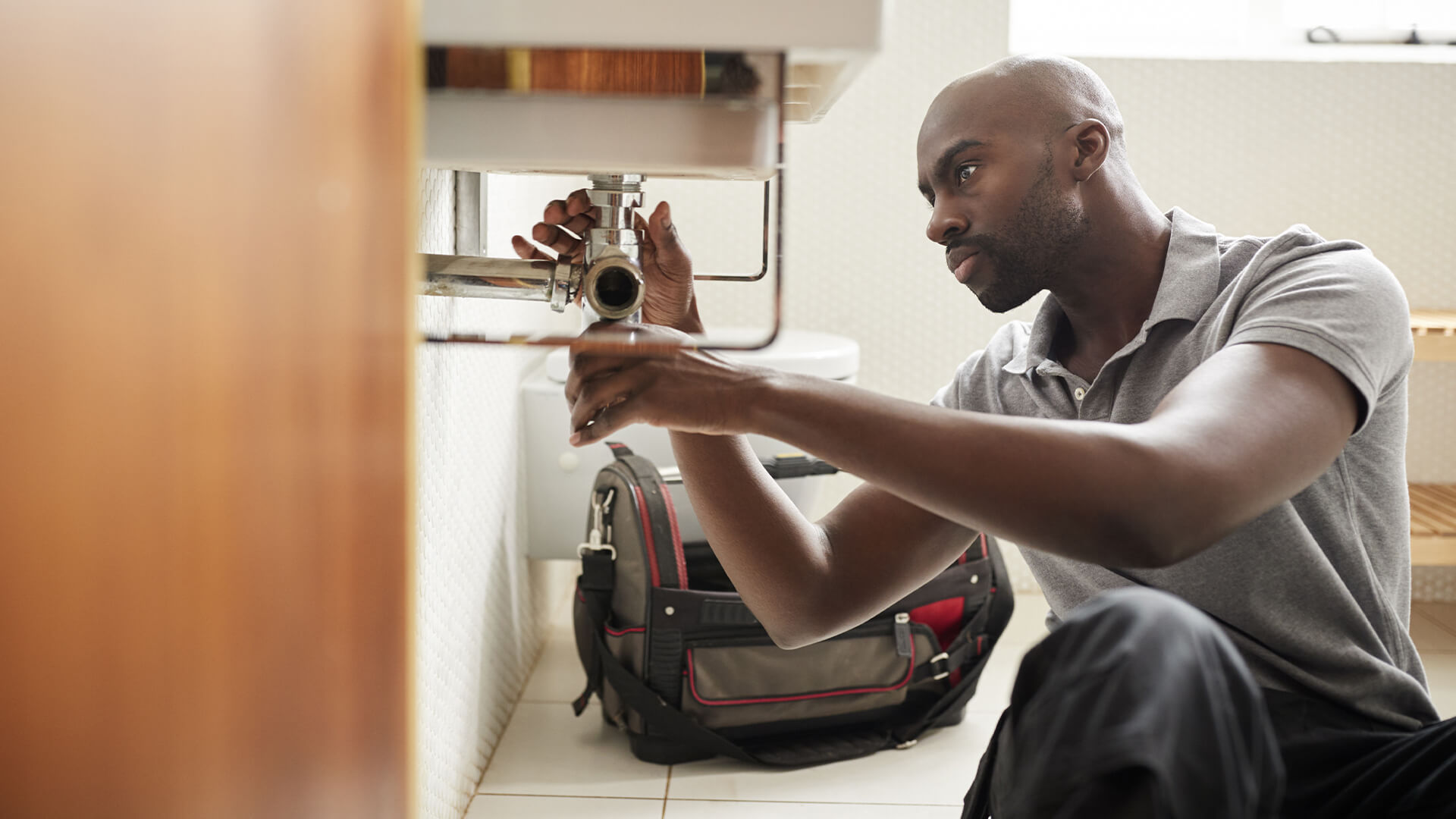 Plumbers are one of the most important people you can hire for your home improvement or issues. Toilets and kitchens are essential for every household and their plumbing must be done perfectly. Any issues in these areas can be costly if not fixed immediately and can also make the house inhabitable. That's why you need to find a professional plumber that will ensure that they fix any issues properly and that these issues will not arise again in the near future. Look for these qualities when you're looking to hire the right professional plumber.
Proper Credentials
When contacting a professional plumbing company, ask for their credentials. A reputable professional plumber will happily show you their certifications, licenses, insurance, and bonds. You can check their website to find these credentials, and if they are not listed on the site, you can ask to see a copy of them. Keep in mind to check if all the credentials are current and up to date; some plumbers may show you an expired working license. You should also check for reviews on the company, whether on review websites, their own website, or by contacting people who are familiar with their services. Reading these reviews will give you an insight into their quality of work, punctuality, and attitude.
Respectful
A professional plumber will always be respectful of your time and home. When you are scheduling a visit, they will show up on time. Even if they have an emergency and won't be able to show up in time, they will call to inform you. This is what shows professionalism and respect for your time. You also want someone who will respect your home when they enter it and not cause chaos. Plumbers may take a few hours to finish their work and a professional plumber will be mindful that you live there. They should cover their shoes or take them off before entering your house, and they should tidy up after finishing their work.
Prepared
Leaving the kitchen in a mess is not a sign of a professional plumber. The plumber must have all the tools they need to do their job as well as clean up after they're done. They should also have any tools they may need in case a complication arises. Being prepared doesn't only show professionalism, but according to professional plumbers at All Service Plumbers, it also shows they are experienced and that they've fixed similar problems before. Some incompetent plumbers may try to charge you for the wasted time and overestimate the problem to get paid more. So make sure to agree on a price before they begin working.
Their Pricing Method
There are various pricing methods that most professional plumbing companies use. Some plumbers charge you by milestones, and in that case, you pay only for the work done that is satisfactory to you. Other plumbing companies charge by the hour which can come in handy if you know how long they will be working. In any case, a professional plumber will give you an estimate of the cost even before entering your home. Be wary when dealing with a plumber who will ask for the full amount upfront, as they may need the money to cover up any mistakes they do on the job or even disappear with your money. A professional plumbing company will give you an estimate about the materials they are going to use, how long they will take to fix the problem, and if any surprises surfaced, they will explain why it happened and any extra costs you may need to pay.
Responsive and Corrective
We all ask questions while the plumber is working to know what caused the problem, how to avoid it in the future, and other questions. A professional plumber will answer all these questions in a good manner. They also should explain these answers in non-technical terms for anyone to understand them. Everyone makes mistakes and professional plumbers will accept that they made mistakes, address, and correct them. If you feel that your plumbing system hasn't been working as it used to and it turned out to be caused by misuse, the plumber should explain that to you and fix it without giving you an attitude.
Hiring the right professional plumber when in need can give you peace of mind knowing that your house is in safe hands. Don't rush into hiring the first plumber you find, instead, take your time researching different plumbing companies, and see their credentials and experiences. Knowing what you will expect beforehand will allow you to better prepare for it. Ensure that the plumber you hired will be respectful of your time and house. They must come prepared for any kind of job and be communicative with you about any issues that may arise.