Posted on 5th November 2021
Q4 2021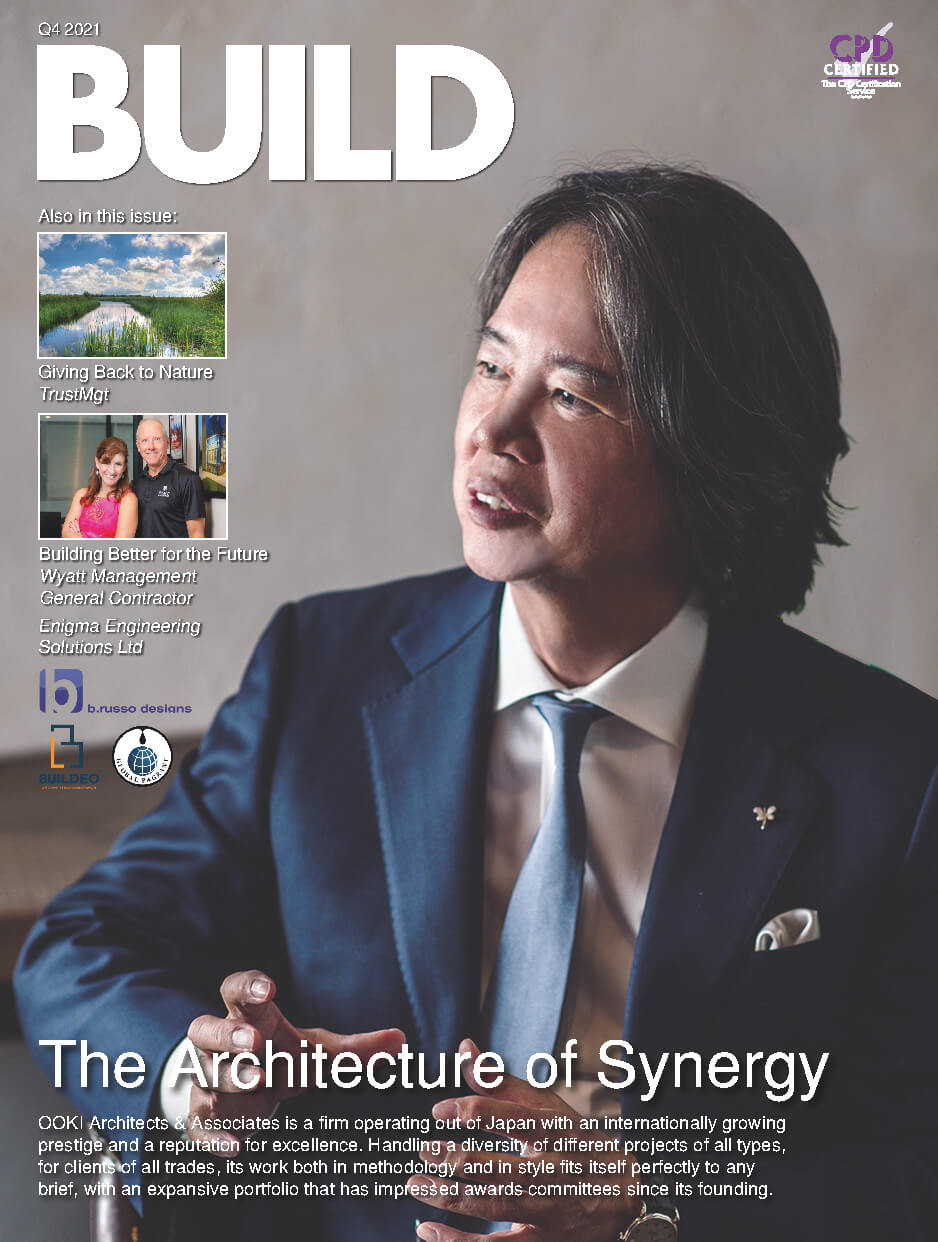 Welcome to the Q4 issue of BUILD Magazine. As always, we endeavour to be your source for all the latest news and features from across the global construction and property industries.
As we come to the end of a busy and in many ways pivotal year in the construction and property industries, we may be forgiven for thinking that the businesses within are ready to slow down and relax. In this issue of BUILD Magazine, however, it is clear that this is not the case. The best and the brightest from around the world are instead taking on all they have learnt in a year that has pushed us to examine key concepts such as sustainability, mental and physical wellbeing, and flexible working systems, and preparing to implement them into their strategies for 2022 and beyond.
This month, we are delighted to present OOKI Architects & Associates, an award-winning architectural company of Japan that boasts this modern and forward-thinking approach to its varied portfolio. From museums to care homes, OOKI Architect's rich collection of projects exemplifies an innovative philosophy centred on the synergy of natural landscapes and functionality to create buildings and spaces that pay homage to both the future and the planet.
Join us as we discover similar stories of success from a global industry that is seeing a shift towards sustainability and modernisation for a better and greener future. We look forward to welcoming you back in 2022 for the next issue of BUILD Magazine.