Posted on 23rd June 2022
Office Must Haves for the Modern Work Space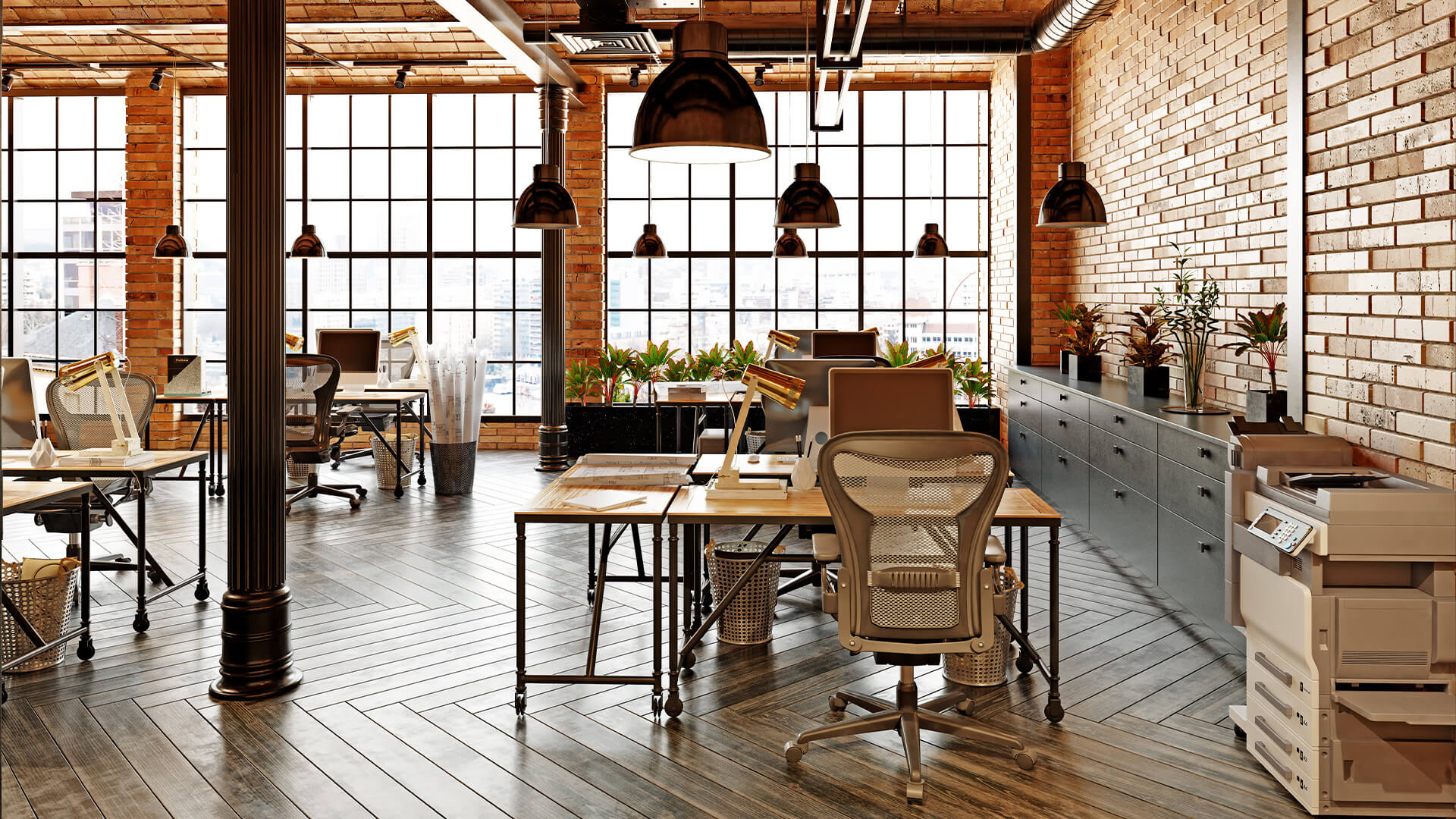 Office space design has revolutionized over the last few years creating a relaxed feel to the workplace and increasing productivity. This is no different for solo entrepreneurs and teams seeking coworking offices. Whether you're thinking about transitioning out of a traditional office setting or starting your own coworking space you'll need to consider a few things.
What kind of office do you want to spend more than half your day in? What kind of environment needs to be created to increase productivity and creativity? Consider all the things that will create a place that is not only functional but relaxing and enjoyable to spend your time in. Here is a list of office must-haves you won't want to overlook.
The Basics: Desks and Chairs
Right off the bat, you should consider furniture that is comfortable and ergonomically makes sense. In today's day and age, employees are seeking safe, comfortable, flexible, and relaxing places of employment. There are many options available catering to your office style and layout. For businesses requiring some privacy but still wanting to make the environment collaborative friendly, you have plenty of cubicle choices that vary in style. For coworking spaces, you may want to consider desk pods or work benches. These are perfect for offices seeking to produce an open environment
When choosing your office chairs you'll need to ensure they are comfortable and supportive. Keep in mind that your staff will be spending hours on end sitting on these chairs. An uncomfortable setting is not ideal for productivity. Keep it trendy, comfortable, and ergonomic.
Living Spaces
Offices with living spaces are a must in 2022. Workplaces with a communal living space leave employees feeling refreshed. Why? Well, it offers them a space to take a break and decompress. For those who thrive in work-from-home settings, this could be a way to get them back in the office and still expect top-notch work from them.
In today's culture, talents seek and crave flexible, relaxing workplaces. Your office living space should offer comfortable couches, coffee tables, and armchairs. The choice is endless and should not be limited. Spaces promoting coworking environments are intentional about this space. They include video gaming systems, bean bag chairs, and even recliner seating for maximum comfortability. The goal here is to produce a home away from home setting. While this may not seem like it would promote productivity it certainly produces happier employees because it permits them to break away from the monotony of working at a desk all day. Mental breaks boost employee moods which in turn produces higher productivity rates for your business.
Cafeteria or Kitchenette
I think it's safe to say that the breakroom is most of the time an afterthought. If you want to jump on the modern-day office trend you'll want to put extra thought into this area. Don't just provide basic seating tables and plain walls. Create an atmosphere where your staff can truly relax and enjoy their breaks and decompress. A lot of office staff like to work through their lunch breaks causing them to burn out quickly throughout the day and overtime. Consider adding things like a coffee bar, a stocked fridge with free drinks, and a snack bar providing a kitchenette feel. Your staff should look forward to leaving their desk to enjoy a meal away from their desks. As well as with their coworkers. In turn, this will help build morale with your team and office space overall.
The options are endless whether you are upgrading your office space, thinking of investing in a coworking space, or even starting up your own. You must make your choices based on the employees or talents you want to attract and retain.
Keep in mind the features, amenities, furniture, location, and overall vibe of the atmosphere you want to create. Make sure you are intentional about the layout of your space and the furniture you are investing in. Believe it or not many thrive in these environments and after spending over a year in isolation many are excited to get back out, socialize and build community in the workplace.