Posted on 2nd June 2022
How To Design A Productive Coworking Space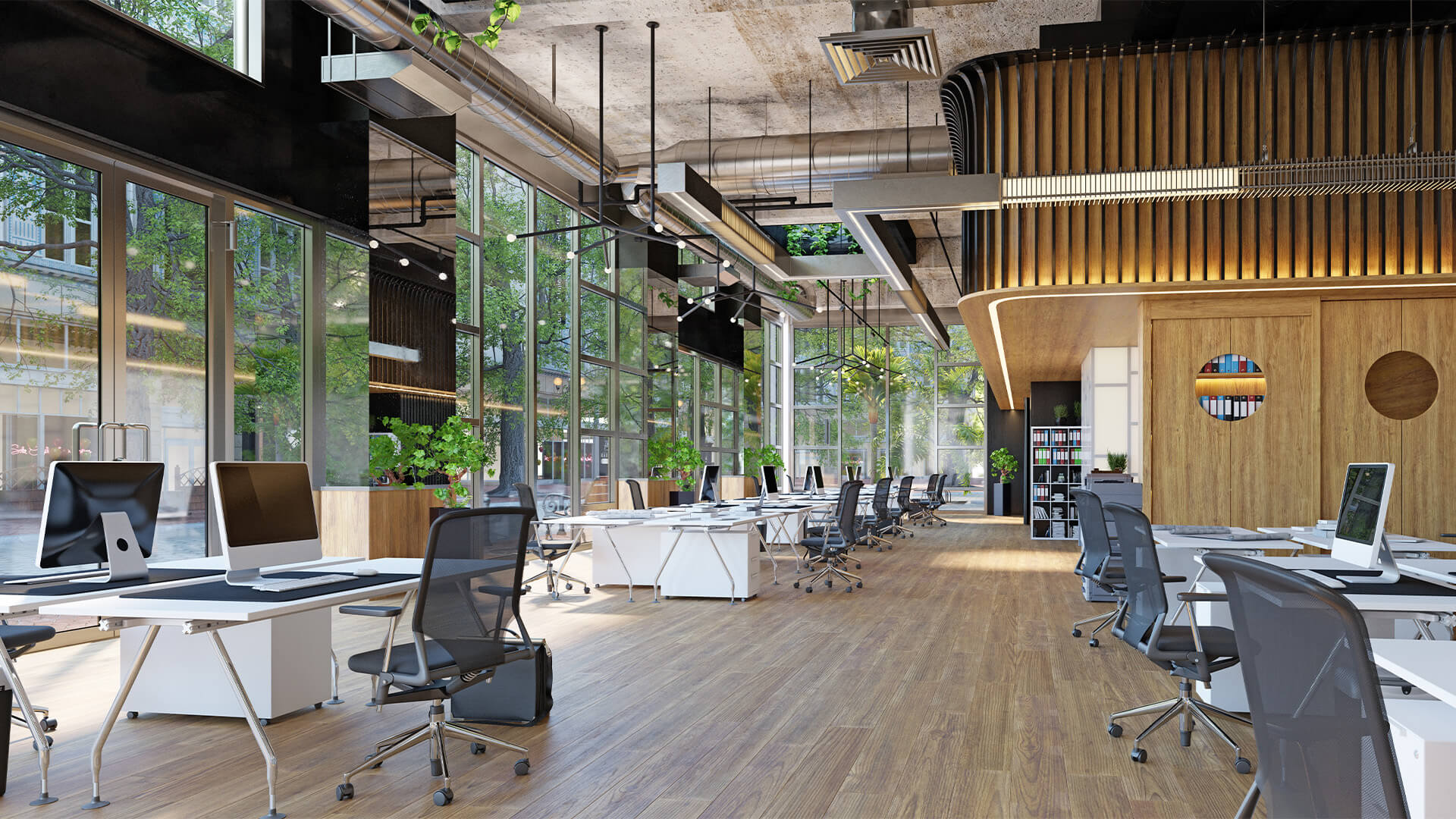 Every aspect of a coworking space's performance greatly depends on its design. A well-designed space creates a productive atmosphere that can cater to the needs of each person working in that space. On the other hand, a poorly-designed one could cause inconveniences and distractions that could greatly hamper the productivity of everyone.  
If you're planning to set up a productive coworking space, you need to take the right approach to the design phase. Here are a few pointers on how to come up with a great design that coworkers will love.
1. Create A Budget
A good coworking space will cost you a lot in terms of materials, labor, and equipment. This is why you need to set a proper budget for the entire project. 
A great way to plan your budget is by taking an inventory of what you already have. This way, you won't end up spending extra on materials that you won't be able to use anyway. Don't forget to consider your financing options; they could expand your list of available options without you having to break the bank. 
2. Be Inspired
Take inspiration from everything that has the power to captivate people. For example, you can go for a design heavily inspired by a well-known movie, or go for a semi-café aesthetic with features such as comfortable nooks. You can even take some cues from the designs found at workspace365. 
Research about the people you'd want to work in your space and find out what motif appeals to them the most.
3. Aim For A Flexible Space
The coworkers' needs will eventually change in the long run; thus, their wants will also change a bit. This means you need a working space that's flexible enough to handle these changes. Smart use of retractable walls, stackable seats, and mobile tables are excellent for adjusting the working space's capacity without the need for extensive remodeling. 
Consider starting out with an open floor layout. Adding more open space later on offers much more versatility than adding extra rooms, plus it costs much less in the long run.
4. Add Good Lighting
Coworking spaces that are well-lit are visually appealing and more conducive to work. Whether it's the addition of lighting fixtures such as wall sconces, ceiling lights, or standing lamps, keeping the place from looking dull and gloomy.  
When adding lighting to a working space, you have to prioritize your coworker's needs. The lighting should be bright so coworkers can see clearly regardless of the time of the day, but you have to avoid going overboard to the point where the light can cause glare on their working screens. 
5. Increase Seating Variety
Maximize your available space! Good furniture positioning plays a part in making the space look good while also making it more functional. For better ergonomics, you should consider choosing adjustable office chairs instead of fixed ones. Aside from workstation seats, your working space should also have proper seating in designated rest areas. Sofas, stools, and bar chairs are usually good enough for this purpose. 
Some coworkers are keen on working while standing up. Standing work desks are rather unusual pieces of furniture for workspaces, but they may attract people who prefer working while being semi-active.
6. Consider The Dining Area
In most coworking spaces, the dining area is more of a common area where people can interact with coworkers. This is why basic open-plan kitchens are becoming increasingly popular in modern coworking space designs.  
For most coworkers, a sink, microwave, coffee machine and a few kitchen essentials should be good enough; it's not like anyone will prepare full-course meals in your space. A basic bar and mini-café would also be great additions if you have the budget and space to spare.  
7. Include Relaxation Areas
Consider incorporating relaxation areas in your coworking office space design. You can choose to have a modest lounge, but if you have the budget and space, you can add gaming rooms with table tennis, billiards, chess, and other games.  
You can even incorporate specialty sections such as meditation rooms or gyms. However, you should keep in mind that these extra amenities should not compromise the workstation area, which is the main reason why your coworkers are there.
Final Thoughts
Nobody wants to work in a dull environment. This is why you should make your coworking space a fun place to work in. Keep these tips in mind and your coworking space will be the go-to space of a lot of professionals.