Posted on 11th March 2016
Mining Veteran Tapped to Lead Newmont's Asia Pacific Business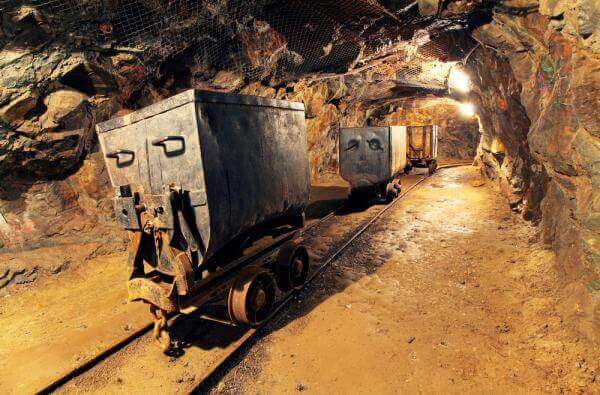 Newmont Mining Corporation has appointed mining veteran Stephen Dumble to lead the Company's Asia Pacific business beginning in April 2016.
Mr. Dumble will take over from Tom Palmer who will succeed Chris Robison as Executive Vice President and Chief Operating Officer (COO) in May 2016.
'Stephen is an accomplished business leader with 34 years' experience in the extractives sector. His background includes managing successful operations, building projects on time and on budget, and significantly improving performance for some of the world's leading mining companies. Stephen's track record of driving transformational change in the areas of safety, productivity, and social and environmental responsibility make him the right leader to build on the region's strong performance, and to deliver our strategy – which is to improve the underlying business, strengthen the portfolio and create value for shareholders and other stakeholders,' said Gary Goldberg, President and Chief Executive Officer.
Mr. Dumble's background includes leadership roles in aluminium, metallurgical coal, energy, iron ore and industrial minerals businesses for leading mining companies including BHP Billiton, Rio Tinto and Alcoa. In these roles, he has delivered successful business outcomes and projects – including new mines, refineries and underground expansions – as well as significant improvements in the areas of safety, productivity, sustainability, diversity and leadership. He earned a Bachelor of Engineering degree in Chemical Engineering from Curtin University in Western Australia, and is past President of the Queensland Resources Council.
Newmont is the largest gold producer in Australia, where it operates Boddington, Tanami and KCGM. The Asia Pacific region is also responsible for Batu Hijau in Indonesia, and last year, these four operations accounted for 40 percent of the Company's revenues. In 2015, the regional team lowered injury rates by 47 percent; reduced gold all-in sustaining costs by 16 percent; assumed management of KCGM; and began construction of an expansion at Tanami that will improve production, costs and mine life.
In 2015, Newmont reduced all-in sustaining costs by 10 percent and increased adjusted EBITDA by 29 percent despite a nine percent drop in realized gold price.1 The Company also lowered net debt by 19 percent while continuing to invest in growth by acquiring Cripple Creek & Victor in Colorado; advancing five profitable development projects in the US, Australia and Suriname; and adding five million ounces of gold reserves by the drill bit.
Newmont is a leading gold and copper producer. The Company employs approximately 29,000 employees and contractors, with the majority working at managed operations in the United States, Australia, Ghana, Peru, Indonesia and Suriname. Newmont is the only gold producer listed in the S&P 500 index and was named the mining industry leader by the Dow Jones Sustainability World Index in 2015. The Company is an industry leader in value creation, supported by its leading technical, environmental, social and safety performance. Newmont was founded in 1921 and has been publicly traded since 1925.