Posted on 5th May 2021
Minimum Effort Renovation: How Easy-to-Install Window Coverings Can Transform an Entire Space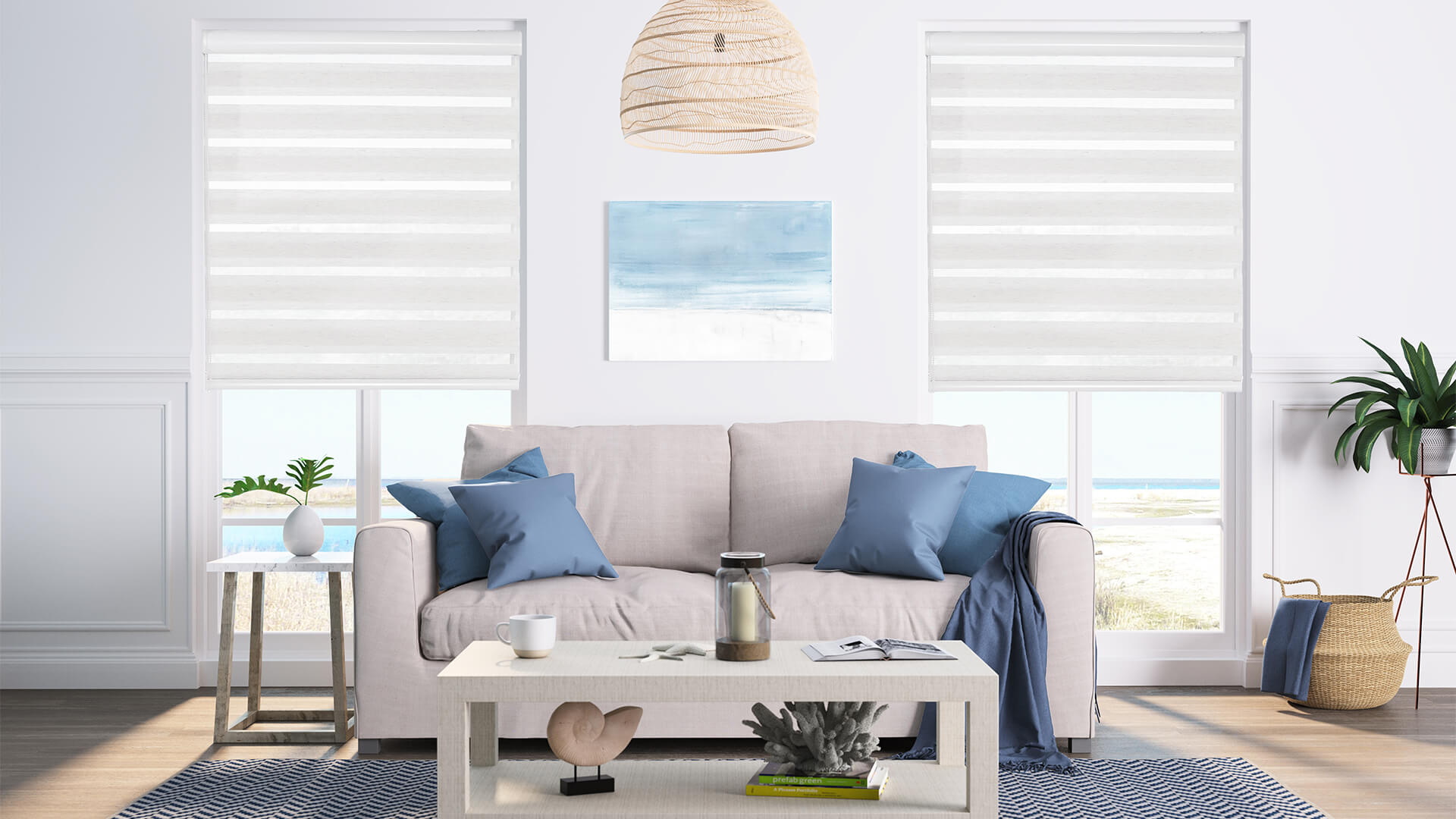 From planning, designing, and purchasing necessary tools and items, to constructing, installing and painting, renovations are stressful. This is evidenced in a study by the Schlesinger Group, which found that 85% of homeowners consider renovations to be one of the most stressful aspects of owning property. Additionally, a study by Leger found that the majority of homeowners have trouble trusting general contractors, an often-essential aspect of renovation. As such, many are looking for ways to transform their homes that don't require contractors and are easy to DIY, but still deliver a high-impact visual change.
It's well-known among interior designers that aside from painting the walls or changing floor coverings, changing window coverings, like blinds or curtains, is an impactful and simple way to transform a space. The installation of these coverings, however, isn't traditionally a simple affair, requiring multiple tools to ensure the blind is level, attached securely, and is functional. Luckily, the blinds industry has evolved, and innovation has led to new products hitting the market that completely change the way things are done. A key example of this in the window coverings space are the recently released 'No Tools' range of blinds from Blindster.
True to their name, the No Tools range of products feature a 3M adhesive mounting bracket that provides both the highest strength on the market and elevated temperature resistance to ensure a secure hold without the need for tools or screws. This means that installation is both simple, able to be completed in ten or so minutes, and minimally invasive, with no drilling or hammering required. Because of this, a room can be transformed rapidly, with the ability to switch out one design of No Tools blinds for another without having to repair a window frame and re-drill new holes.
The cellular blinds in the Blindster No Tools range are especially useful in transforming spaces due to their versatility, with the product available to be customized in a variety of colors, both in blackout and light filtering fabrics. This means that throughout a home, shades can be installed that are uniform in design, but differ in color or function to tie in with a rooms' theme. Furthermore, the cellular honeycomb design is purpose-built to provide insulation that helps maintain temperatures inside the home. They also can be customized with top down/bottom up functionality, the best option for privacy control.     
Additional options in the No Tools range are suitable for any design palate, with the selection featuring aluminum and faux wood blinds. Each No Tools window covering is fully customizable to size, available in a range of colors, and is lightweight and cordless for a clean, streamlined look and enhanced safety around children and pets. Safety and longevity is taken a step further, with the 3M adhesive being third-party tested by an independent laboratory, which determined that the adhesive is strong enough to provide a secure and long-lasting mount.
Blindster provides both a Fit-or-Free and a 60 day satisfaction guarantee, which means that if a No Tools blind doesn't fit, even if the measuring mistake was made by the customer, the item can be remade and the perfect fit provided at no additional cost. If the blind itself isn't quite stylistically right for a room upon installation, their 60 day guarantee means it can be returned and a Blindster representative will work with the customer to find a suitable replacement. Additionally, free samples enable those interested in installing No Tools blinds to trial a range of available colors within a room to ensure the best stylistic fit can be obtained.
This focus on customer service is the reason why Blindster has grown to become the largest retailer of private-label, custom made window treatments in the nation. Their customizability, extensive range of window coverings, affordability, accessibility, comprehensive customer care and aftersales support means that changing a room with blinds isn't just fast and easy, but also a safe bet in terms of customer experience and overall satisfaction.
"Customer satisfaction isn't just our goal, it's the lifeblood of our company," says Kyle Cox, Founder and CEO at Blindster. "Time and time again companies start out with an emphasis on customer service only to lose sight down the road, forgetting that happy customers are the reason for their success. At Blindster, we will always strive to exceed the expectations of our customers. We truly mean it when we say, "We don't just want customers today…we want customers for life."
While renovating is traditionally considered to be a daunting task, it doesn't have to be. By choosing suppliers who provide comprehensive customer support and multiple satisfaction guarantees, and through utilizing simple, easy-to-install items like Blindster's No Tools blinds, a space can be completely transformed in a matter of minutes, with little effort and minimal financial or personal stress.