Posted on 6th November 2015
Mayor of London gives green light to framework for Old Oak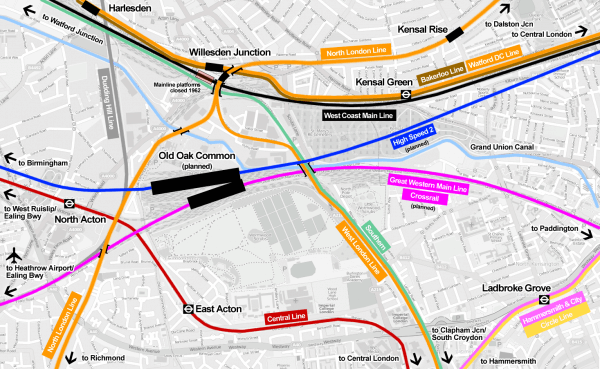 Old Oak has been planned as the location the stations for High Speed 2 (HS2) and Crossrail by 2026.
This plan was launched initially in April for the site, which rests on a cross section of the London boroughs, Hammersmith & Fulham, Brent and Ealing. Since April this has been portrayed as a regeneration of the area.
This is in connection to the 38 different brownfield land areas in the London area that have been identified by the Mayor's office as 'Opportunity Areas' with potential for social and economic benefits through development.
This has not been without debate. While the current planning framework it is hoped that it will deliver more than 25,500 new homes and create around 65,000 jobs. The rail structures to be built shall handle approximately 250,000 passengers a day, as it is planned to be the major rail hub connecting not only the UK, but also connecting the UK to Europe as well as the rest of the world.
The hope that has been expressed by the Mayor's office is that this will be able to provide 14 % of the needed employment for the Greater London area for up to 2031, and that this would subsequently be able to provide an average of £7 billion in annual contribution to the UK economy.
The latest action in this regard have been the Mayoral approval of the planning framework document on the fourth of November.
Within this framework, there are the following points:
Plans for the new High Speec 2/ Crossrail and new National Rail interchange station
Spur the creation of 55,000 jobs around Old Oak, and another 10,000 around Park Royal
The creation of a new urban neighbourhood at Old Oak which shall consist of at least 24,000 new homes, and another 1,500 around Park Royal.
Develop Park Royal as an industrial location
Safeguard Wormwood Scrubs and the Grand Union Canal amenity assets
Increase collaborations with communities, both business and residential