Posted on 11th August 2021
Making a Success of Your Next Home Renovation Project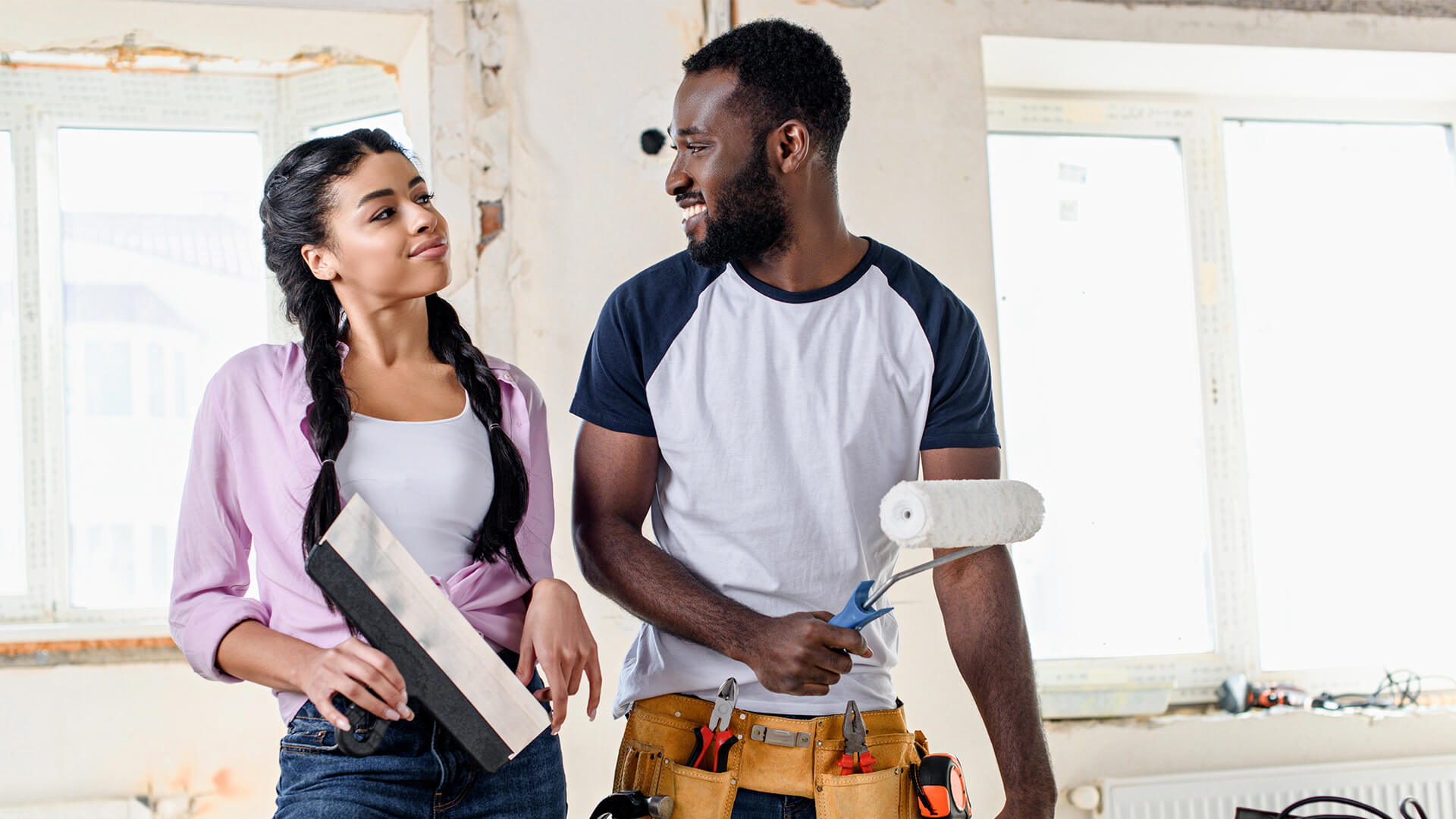 Home remodelling searches have more than doubled from 2020 to 2021, reports Kitchen Infinity, with consumers increasingly looking to turn their homes into an oasis of calm, relaxation, and entertainment. It makes sense considering the fact that people have spent much more time indoors and the advent of remote working operations means that many will continue to do so. Some of the most oft-renovated spaces of the home include kitchens and bathrooms though if you have been living in your home for many years or you have purchased a new home, then a large-scale renovation may be indicated. If so, the following tips can help ensure your project goes smoothly and remains within your budget.
Funding Your Renovation
A whole-house renovation can cost between $19,800 and $73,200, depending on the size of the project and the material you select. There are various ways to pay for a renovation if you don't have the entirety of the required amount ready. These include taking out a home repair loan, relying on a home equity line of credit or home equity loan, and refinancing. To decide which option suits you best, it is important to make detailed calculations – including interest, costs of appraisal, taxes, and closing costs. When calculating refinancing costs, look into aspects such as the cost of monthly repayments and the total amount to be paid over the lifetime of your loan. Avoid the temptation to use credit cards unless you have a 0% card and the amount of your loan is small. Finally, check out the government home improvement loans offered by the Department of Housing and Urban Development, the Department of Agriculture, or the Department of Veterans Affairs.
Rely on Reliable Construction and Design Companies
Relying on recommended construction and design companies will give you the peace of mind of knowing that your project will be complete in time and that your agreed-upon budget will be respected. Ask for references, see their previous work if possible (good firms will usually have a website and social media channels featuring their latest projects), and make sure they have all required licenses. Always ask for a formal estimate that includes the cost of materials and labor and make sure you are informed of any subcontractors your builders and designers work with. Finally, make sure to check out user ratings online, which can contain hundreds or thousands of reviews.
Consider Relocation during the Project
Renovation projects involving knocking down walls, removing tiles, and replacing insulation can dramatically impact the air quality in your home, filling air with dust and a plethora of particles that can interfere with your health and wellbeing. Try to find a short-term rental that is close enough to your home and/or your work, so that you can pay daily or regular visits to your home while enjoying the cleanliness and quiet of a new temporary living space. A medium-size renovation can take between a few weeks and six months, while major renovations can last for between six months and a year. If you choose to relocate, make sure to include these costs in your renovation budget to make sure you can meet monthly payments.
Recent and current events have led home dwellers to increasingly value the benefits of living in a comfortable home. Renovations can represent a significant investment but they are also a worthwhile one, whenever they increase your home's value while also making home life more pleasant. To ensure your next remodelling project is a success, take time to investigate different financing options, choose construction companies that are trustworthy and work to a strict schedule, and consider relocation for your family's health and wellbeing.