Posted on 1st April 2021
8 Renovations To Enhance The Value Of Your Home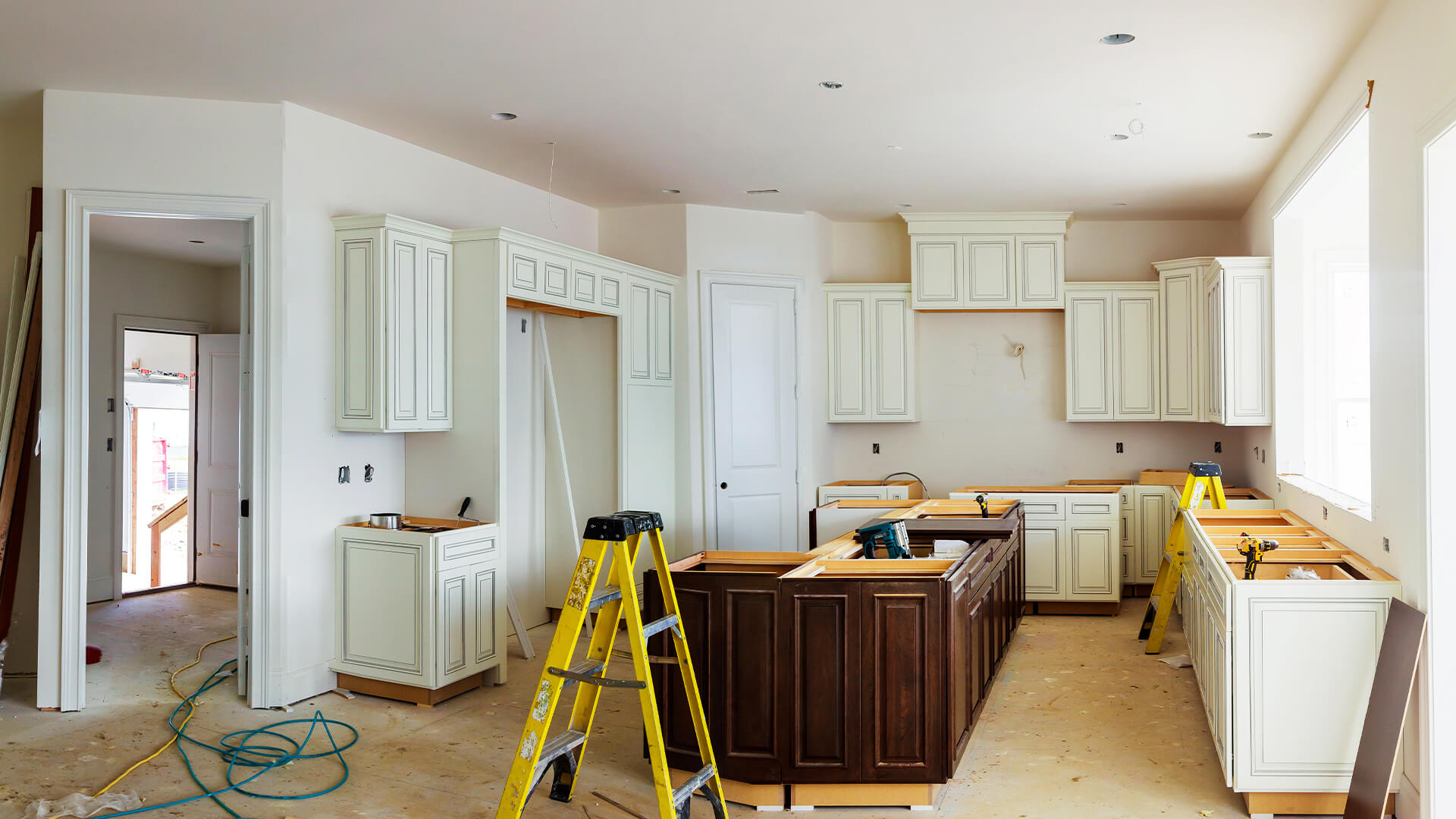 If you're thinking of selling your home, you can get the best possible price for it by maximizing your property value. To achieve this, you can consider some renovations. The key is to choose the renovations that your future buyers may need or want versus the cosmetic upgrades that are great to have.
If you don't know which to consider, below are some of the home renovation projects that are proven to add value to your home:
1. Full Bathroom Remodel
Bathroom renovations are one of the popular improvement projects. You can do this by replacing old lighting or plumbing fixtures and outdated vanity. You can also add a new tile floor that'll guarantee a lot of bang for your buck and would give your bathroom a modern and an updated look.
If you're considering a full bathroom renovation, you'll be looking at changing the flooring, shower, vanity, toilet, and tub. Whether or not you're considering cash buyers, such as Gainesville Home Buyers, for a home sale, making some energy-efficient upgrades can also do good for your home value. Just make sure to choose the right materials when renovating your bathroom.
2. Redo Your Kitchen
The kitchen is your home's hub, so make sure to prioritize functionality. Renovating your kitchen can be a satisfying and exciting experience, particularly when it's constructed to meet your desires and needs.
You can update your kitchen by using new appliances and incorporating the newest kitchen features in the market, such as drawer-style microwaves, dishwashers, wine refrigerators, hidden outlets, and commercial-style ranges.
3. Add A Deck
Another perfect home renovation to do when boosting your home's value is adding a deck. Other than maximizing your property value, it can improve your home's curb appeal and help you make an outdoor living space.
When creating a deck, make sure to consult your state's local council to secure permits and to ensure that you comply with appropriate regulations.
In terms of the type of wood to use for your deck, you can pick durable timber such as treated pine or hardwood, both of which are weather-resistant. If you're searching for a more viable option, you can settle with recycled plastic composites and wood fiber.
For a solid foundation, pick the traditional pad footings. But it may also be beneficial if you conduct research first so you'll be able to find the foundation that would work best for your deck.
4. Invest In Quality Outdoor Lighting
Adding outdoor lighting can help increase the value of your house. This is because most buyers often prefer a well-secured environment where they can do whatever they want without worrying about the time of the day.
Outdoor lighting doesn't only make you feel secure, but it can be useful in deterring burglars. When purchasing outdoor lighting fixtures, you don't have to choose the most expensive ones. Instead, purchase affordable low-voltage lighting or you may go with accent lighting on the walking path and the trees.
5. Update Your HVAC
Your home's HVAC is the component that keeps your house comfortable when it's too cold or hot. However, if your system is already outdated, it might not function the way it used to be. Worse, it can increase your monthly utility bills. Therefore, if you don't want your home's value to depreciate, consider upgrading your HVAC.
At present, there are many HVAC units available at affordable prices, and the best thing about the latest units is that they're designed with new features and are now energy-efficient, which can help you enjoy savings.
6. Basement Finishing
Finishing your basement won't just add another entertainment and livable space to your house, but it can also increase your home's value. Whether you plan to add a bathroom or a bedroom in your basement, it'll add more value to your house once you decide to sell it in the future.
However, instead of renovating it, there are times that waterproofing your basement is enough to add value to your home.
7. Landscape And Curb Appeal Upgrades
The way your home exterior looks can have an impact on your property's value. This is because most home buyers decide based on their first impression. With this in mind, it's important to give your landscaping and lawn an upgrade.
Remodeling your gardening and landscaping areas will give your home a fresh look and can boost your property value. You can do this by repainting your decks and walls outside, as well as installing misting systems.
8. Refinish Your Flooring
Your floor is a vital part of your home. So, before opening your home up to potential buyers, ensure to check your floors first. Check if there are noticeable signs of any damage. If it does, it means that it's time to refinish your floor.
A good finish you can take into consideration in your house is hardwood since it's known for its durability. Hence, to avoid a renovation nightmare, hire a hardwood flooring service provider and make sure to provide it with proper care and maintenance regularly.
Bottom Line
The above renovations won't only enhance the value of your home, but they can also make a huge difference to you and your family's comfort. In addition, keeping your home in good condition and improving it over the years will surely help you get a better price for your property once you decide to put it on sale.