Posted on 18th July 2019
Latest NVELOPE NVF2F system offers quicker, stronger floor-to-floor rainscreen installation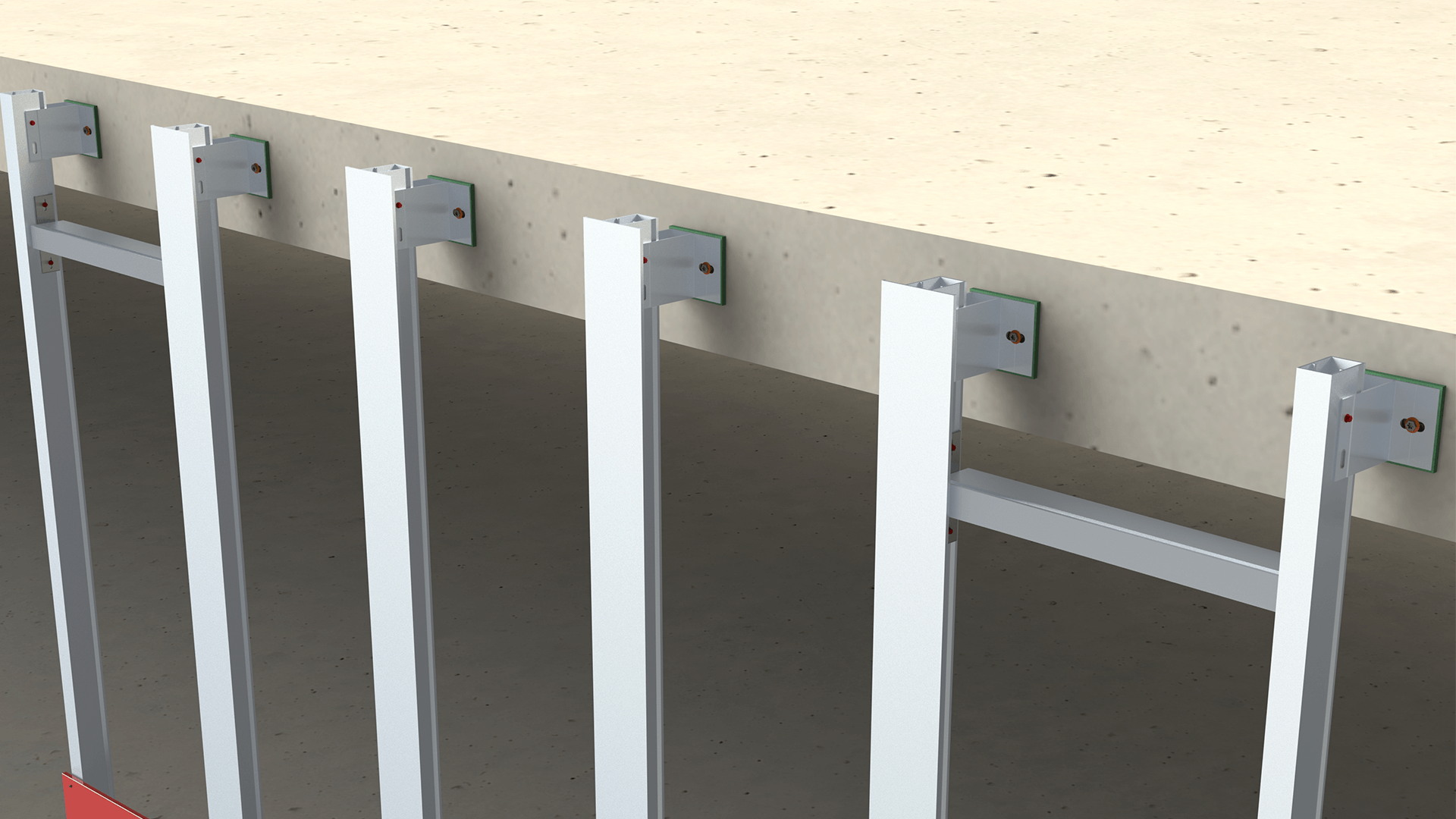 SFS, the global leaders in building envelope systems has launched its new generation NVF2F vertical cladding support system. Created by NVELOPE, part of the SFS business, the system enables floor-to-floor span rainscreen façades to be installed quicker than ever before with fewer components and a stronger end-result.
The heavy-duty aluminium bracket and rail system has been re-engineered to offer increased strength for vertical rainscreen cladding that is designed to span floor-to-floor. The result is a back-frame system which has one of the highest strength to weight ratio for conventional vertical rainscreen support systems that fixes directly into the concrete floor slabs. This makes the NVF2F ideal for multi-storey buildings, including car parks, residential apartment blocks and commercial developments.
NVF2F provides a solution for projects that have limited fixing locations. Capable of spanning much larger distances compared to conventional framing systems, the system is perfectly suited to span full floor levels, supported by brackets fixed directly into the concrete slab at each level.
David Fraser, Business Unit Manager at NVELOPE, said: "Our new generation NVF2F represents a step change in rainscreen attachment for multi-storey buildings. It offers the low weight and handling benefits of aluminium whilst engineering the metal in a way that offers great structural strength. The result is an innovative engineered system which is easy to handle, very quick to install and completely aligned with sustainable building design.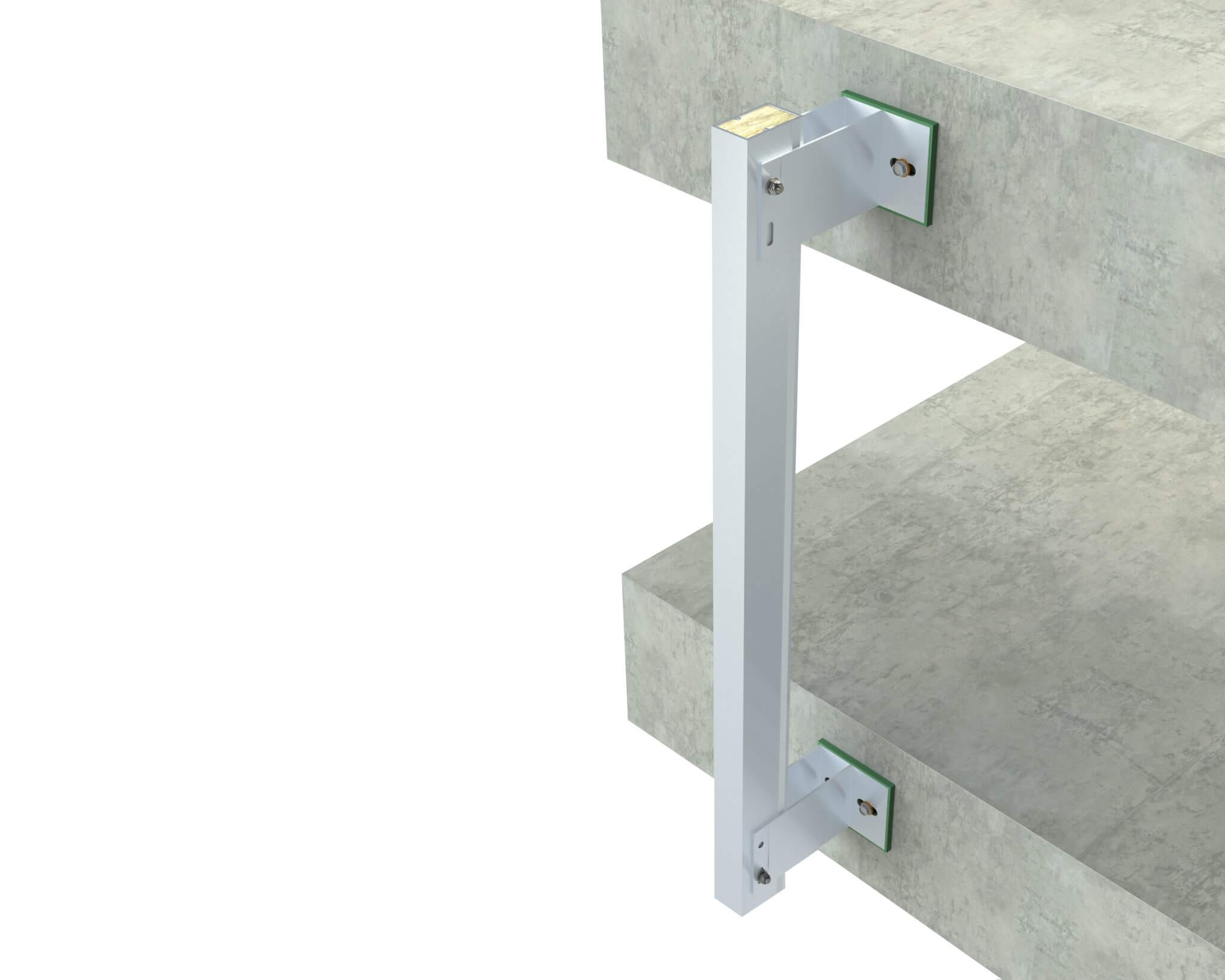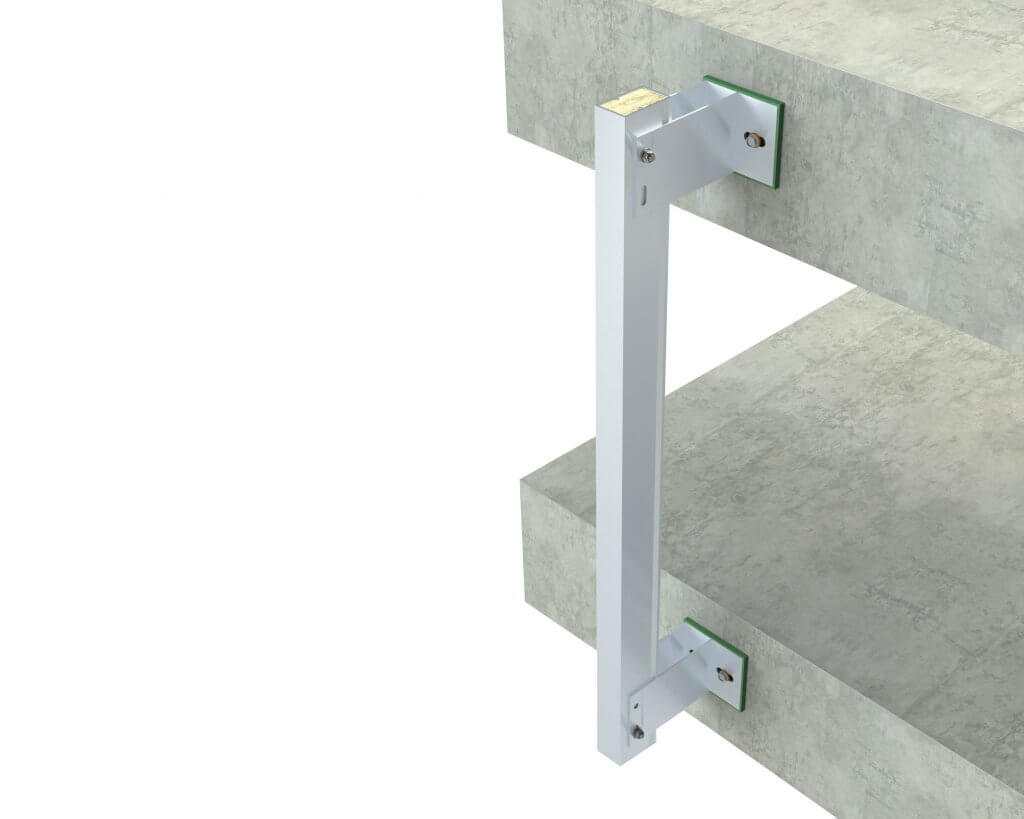 "With our unique Project Builder service, we can provide detailed guidance on the configuration needed for brackets and rails bespoke to every application. This takes into account all load calculations and the building design to set out the most robust, reliable cladding support solution."
NVF2F is available in four different bracket sizes – 72mm, 122mm, 172mm and 222mm – which include a 5mm clip-on thermal isolator as required. Each bracket has two primary fixing holes, one used per bracket, but with a second hole allowing for different positions to be used instead, such as in cases where the primary slot is not accessible.
Brackets are fixed directly to the concrete floor slab edge. The SFS MULTI-MONTI® concrete fixing, which provides a secure anchorage in concrete without the need for wall plugs, is the preferred fastener to deliver a secure, lasting installation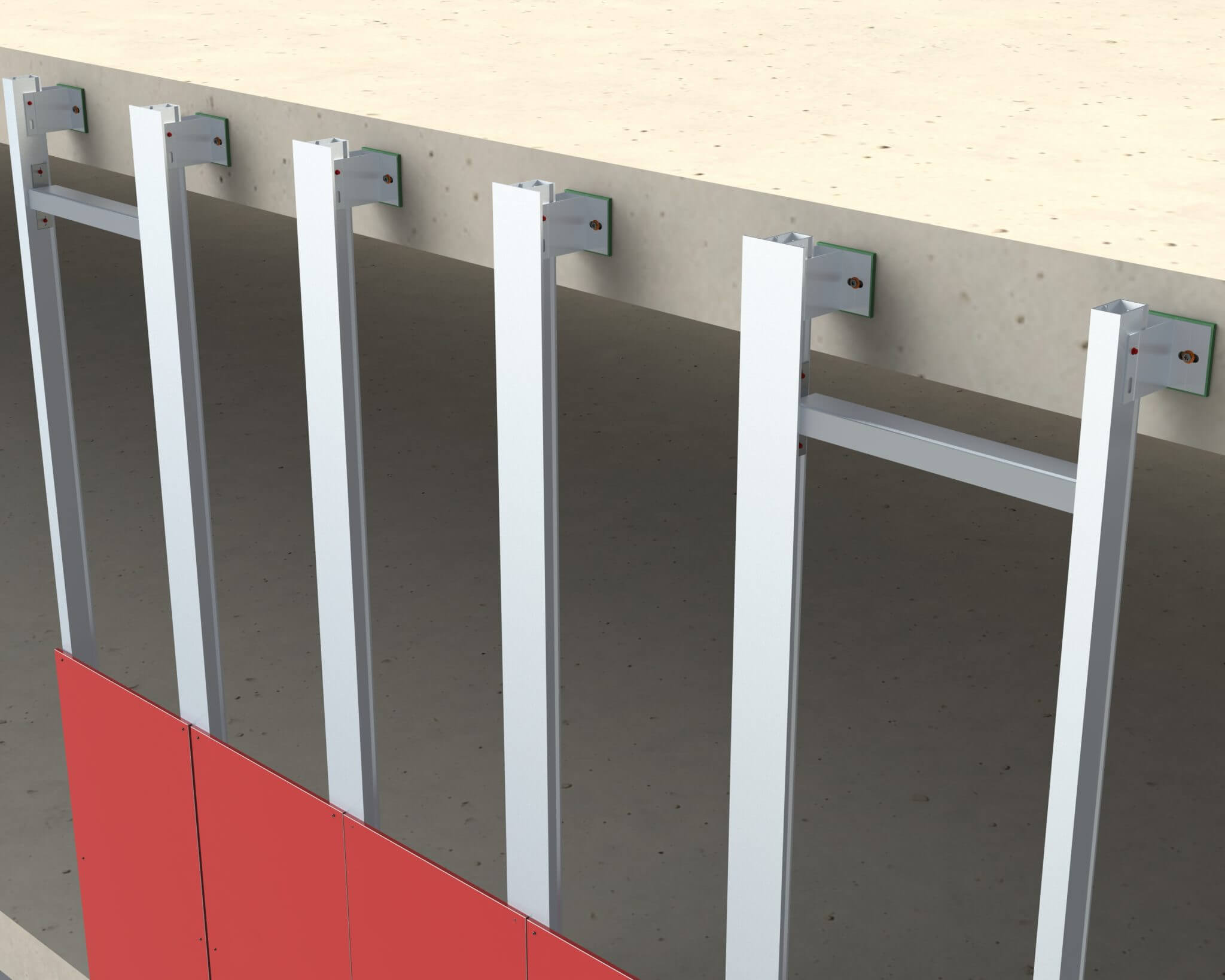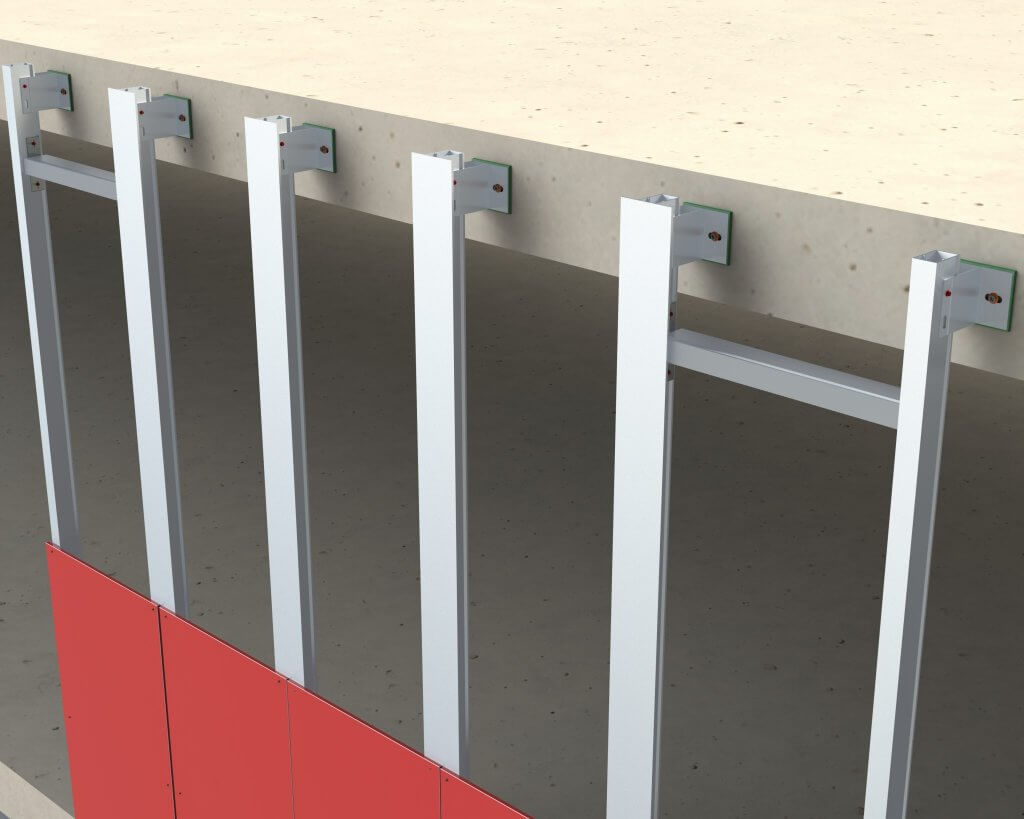 Two rail profiles are available – aluminium box and T box. These work in the same way as NVELOPE L and T profiles.
Once rails are fixed in position, the cladding panels can be installed. For additional fire safety, a mineral wool 'fire plug' is installed into the rail profile to prevent a chimney effect in the event of fire.
For more information about the NVELOPE NVF2F bracket and SFS, please visit www.nvelope.com.