Posted on 10th March 2021
Innovative Ways Prefabricated Buildings Are Used Today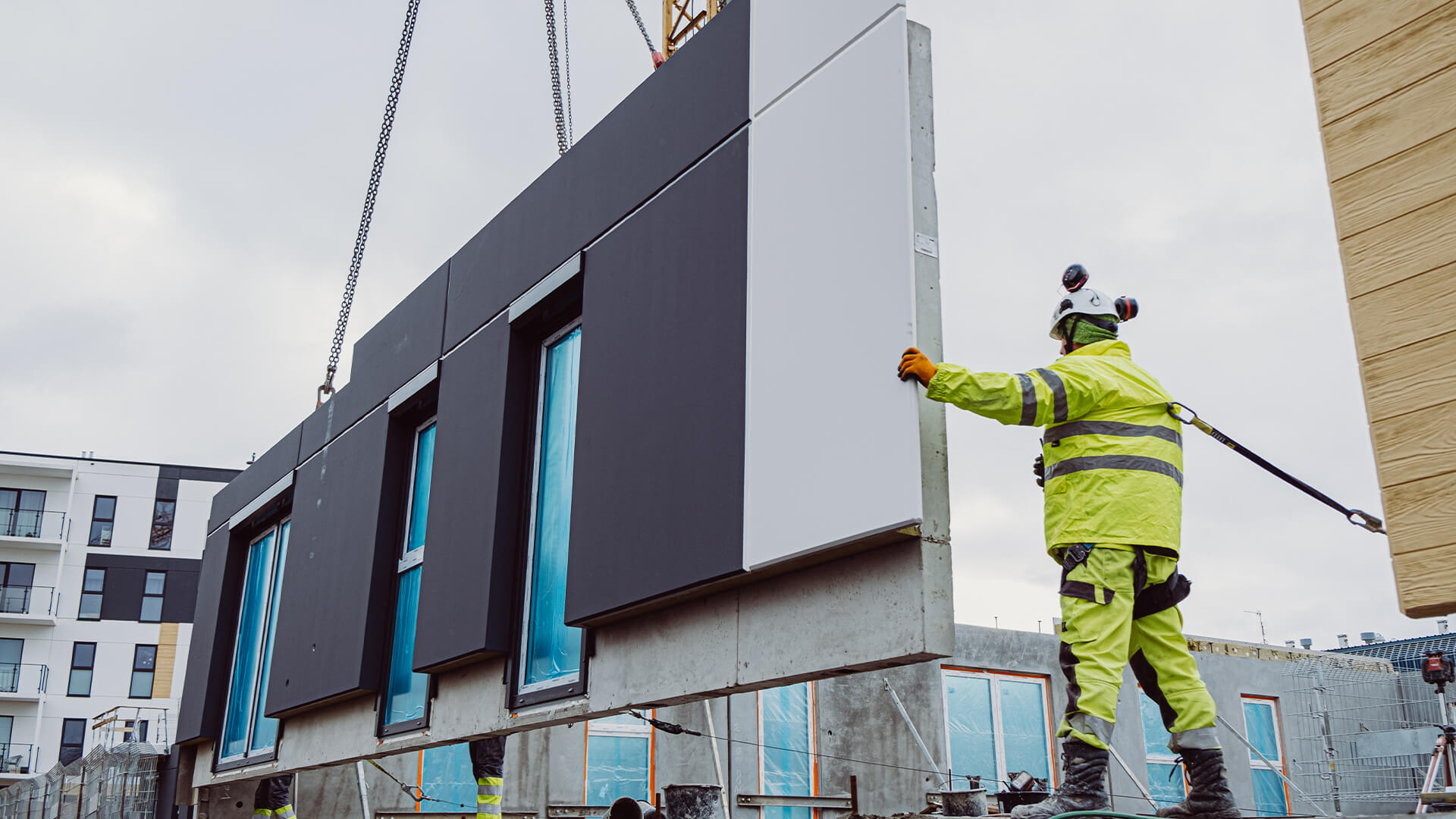 Throughout history, new advancements in construction have resulted in many different styles of architecture. All this continues to happen to this day, and prefabrication of buildings is the key element to the newest advancement. The thing is though, significant changes in the construction industry often take time. But, prefabrication is an exception. For many good reasons as well! Most of these reasons are based on true innovative possibilities and efficiency boosts.
In this article, you will find many innovative ways in which prefabricated buildings are used today. But, for us to talk about this in more detail, we must touch on the basics first.
About prefabricated buildings
Many people aren't aware that prefabrication dates back to the 19th century. The thing is, at this time, it wasn't all that popular. People were quite satisfied with the traditional way of doing things. This is why there was no place for prefabricated buildings at that time. Things began to change after Sears started selling such homes at the beginning of the 20th century. The world began to catch onto just how useful and easy it is to buy such a home.
At that point, prefabricated buildings were mostly viewed as a cheap and easy option. The catch was that the houses were lacking significant aesthetic appeal and versatility. Nowadays, these problems can't be further from the truth. The possibilities when it comes to prefabricated buildings are huge. In fact, modular building manufacturers these days ensure that buyers can count on functionality, quality as well as versatility – regarding both design and the aesthetic. All this leads us to the next point, in which we'll talk about the rise in popularity.
Why are they gaining popularity in the past years?
The crucial aspect that led to the rise in popularity lies in the fact that prefabrication solves a lot of issues. The need for fast expansion, versatile options that are budget-friendly is huge. Always relying on traditional construction methods is unrealistic if we consider these issues. This is exactly where prefabrication comes in.
Offsite design and construction are not only more efficient for the buyer, but the construction company as well. It tackles the issues of labor, safety, money, as well! All this is the reason why people are leaning into prefabricated buildings more and more often.
Now that you're all caught up with the basics, let's talk about some detailed insights on how prefabrication is innovative and efficient.
They are sustainable
More than anything else, today's world needs sustainability. All branches of industry are trying to think 'greener. Apart from their cost and time advantages, prefabricated buildings fit the sustainability trend as well.
There are different sustainable benefits of prefabricated buildings. For instance, cutting the materials precisely allows us to have less material waste. Compared to the traditional ways of building, this allows us to save tons of materials each year. This form of construction generally requires smaller crews on-site. Another bonus is a shorter project schedule. The result is the overall reduction in all resources.
Apart from a smaller demand for resources, prefabrication plays a role in cutting carbon emissions as well. Studies have shown that these factory-build projects have more than a 40% reduction in carbon emissions compared to other types of construction. If you just consider the transportation aspect alone, the differences can be enormous.
Reuse of construction materials
Reusing construction materials can lead to serious resource savings. This makes the production process cheaper, making the price of the product more appealing and affordable. A big advantage of prefabricated timber and steel construction is the fact that they can be disassembled when they are no longer needed. After that, they can easily be reused in a new building. When it comes to concrete, its reuse lies in using it as aggregate in new concrete.
Besides cost saving, reusing materials also has environmental benefits. Instead of disposing of waste in landfills and using so much energy to produce virgin materials, we are practically recycling old buildings, making the entire production process 'greener'.
They are better for remote locations
For people living in remote regions, prebuilt homes might be the best option. In situations like that, it can be difficult to find contractors who want to travel a long distance to build you a home. The biggest reason for this lies in the fact that a construction company loses money by embarking on such a project.
This is where prefabrication can greatly help. How so? Well, prefabricated homes are a great option in these cases since they are built-in one central location, after which they are delivered. And the best thing is, it will be cheaper to build a home this way anyhow.
Everything comes from a single source
Traditional house building can take a lot more time than you would expect. Many people tend to overlook all the aspects that can lead to prolonging the process even more. This leads to additional expenses, as in construction – time is money. Additionally, if you are getting your resources from multiple places, you are bound to wait for more than you want to. If you choose to go with a prefabricated house, you only need a single company.
Prefabricated house building starts with consultations. You will be able to meet with a construction advisor and an architect, who will know exactly how to lead you through the whole process. You will be assigned a site manager who will organize all matters on site. This person will know everything about your building project, so you won't have to worry about a thing. Even after your home is done, you will probably have a customer and a modernization service.
Extensions are possible at any time
With every prefabricated house comes a detailed plan for all of its components. You will know where all of your cables lie and where openings are possible. So, if you ever wish to rebuild or extend your house, know that that is possible with prefabricated houses at any time.
In the end, there will always be new architectural problems that require a solution. Nowadays, our best candidate for the most common problem is prefabrication. After reading this article, you have learned a bit more about this interesting topic. There's a lot more to learn though – if you are interested. If that's the case, go for it – architectural undertakings never fail to deliver.