Posted on 29th July 2019
Innovation and 'rEVAlution' in the Footwear Protection Industry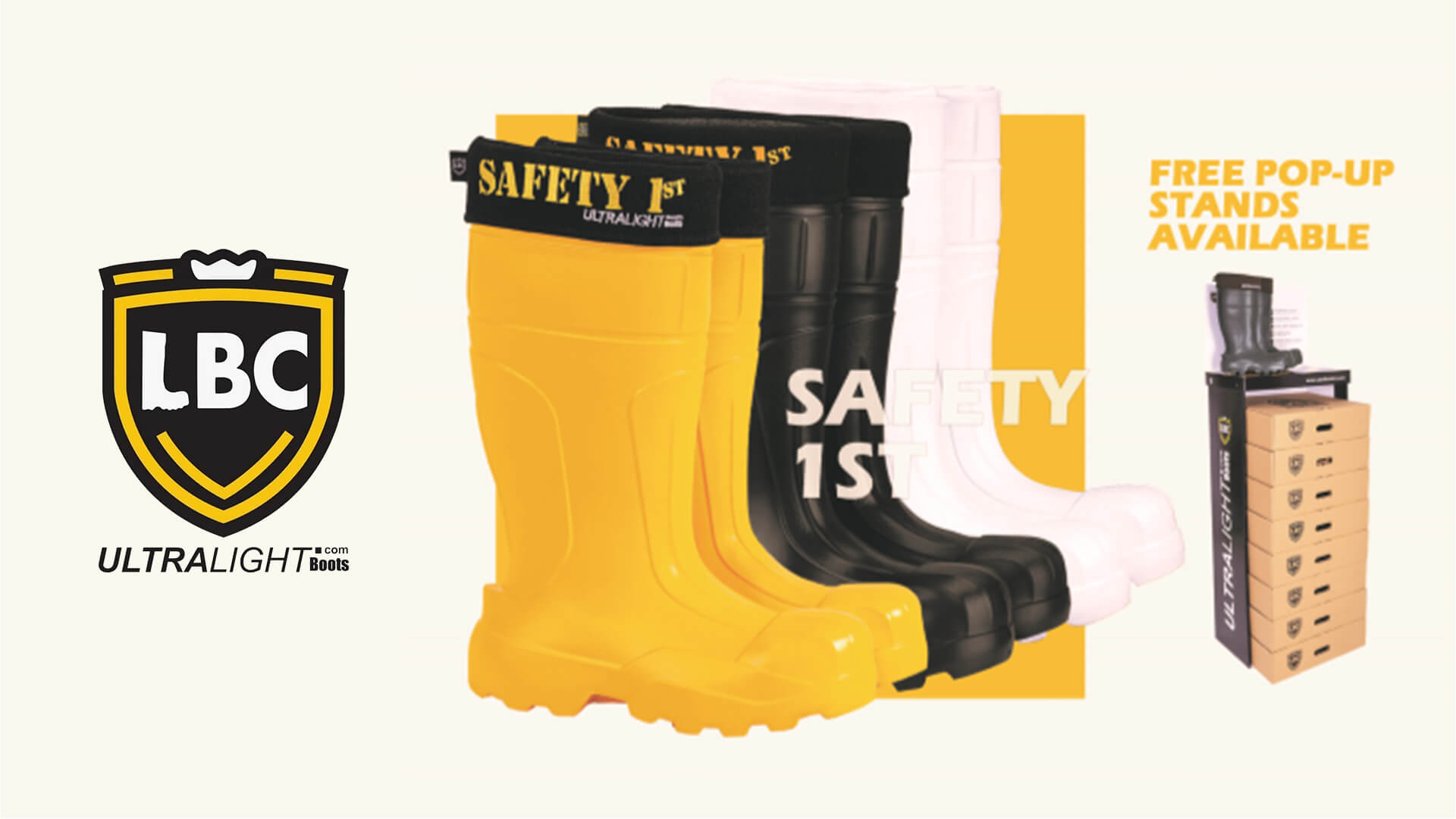 Here at BUILD, we tend to focus on the largest construction companies worldwide who are driving the industry forwards through innovation and an entrepreneurial spirit. Yet, there are businesses who play such a fundamental role in the day to day operations of the industry that they are, often and unfairly, overlooked. Leon Boots Co. is one of these essential mainstays. Following their recognition in the BUILD Design and Build Awards, where Leon Boots was named 'Most Outstanding in Construction Footwear', we sought to profile the firm to find out more.
Crucially, Leon Boots have forged their success through their dedication to their clients – listening to their needs and desires in order to curate a product line that feels organic, adapting to the ever-changing requirements of the modern construction industry. Today, they have gained significant traction through their development of ULTRALight Protective/Safety Boots that serve to be a better alternative than the arguably outdated heavy rubber or PVC footwear.
This really captures Leon Boots Co.'s core ethos, which can be defined primarily be productivity, as they constantly search for the 'next generation' of product in their sector. In this they are driven, much like their larger industry counterparts, by innovation. At the centre of Leon Boots' success is the use of EVA and TRC polymers over rubber, which offers a plethora of benefits that seek to outpace competitors using the latter. EVA is 65% lighter than rubber, more resistant to changing conditions, softer, non-toxic and more durable – all incredibly important in a sometimes-unpredictable building environment.
Working together alongside some of the most well-established manufacturers in the EU, it is clear to see how Leon Boots Co. has made a swift impression on a landscape which often seems resistant to quick change, as the company's Kev Burgess explains in more detail. "In 2016, together with a team in Ireland, we decided to capitalise on the interest in EVA footwear by creating our own brand, taking part in the rEVAlution in the world of rain boots, which has started in Europe and is now spreading fast around the world."
"Following the success and strength of our core product range serving, firstly, the UK construction market and, secondly, agricultural industries we have been able to diversify into other sectors such as fashion, DIY, hardware and lifestyle, as well as expand into unisex and children's footwear." Ultimately, Leon Boots' range of ULTRALight Safety Boots are endlessly versatile, strong and sturdy, making them a must-have product for anyone working in an environment that demands protective, and comfortable, footwear. 
Kev continues, discussing the firm's dedication to outstanding quality. "With factories based in Central Europe, we are ready to serve the most demanding clients with a wide-range of footwear, excellent service and timely manner at competitive process and quality under EU regulations. Our ULTRALight range of boots with removable and washable warm linings has attained a significant market share, so if you are in business don't miss it out!"
Of particular note, especially over the last few years, is Leon Boots' work in the construction industry, where they have swiftly gained traction for the effectiveness of their product line. This year, they have capitalised on this success by attending a number of industry-leading events, such as the UK Concrete Show in March and, last month, the Health & Safety Expo in London. Later this year, they will be attending the UK Construction Show – the largest event of its kind in the country. There can be no mistake then, that the company has an exciting few years ahead of them as they look to reinforce their position in this ripe-for-the-taking market.

Top Six Benefits of LBC Boots Over Popular Alternatives
1. LBC Boots are lighter by up to 65% than other Rain boots available on the market
2. LBC Boots come with a removable and machine-washable warm liner, which allows wear with or without the liner during the whole year
3. LBC Boots are softer and much more comfortable than any other boots available on the market
4. LBC Boots are extremely durable as they are made by a direct injection moulding process without gluing or vulcanizing processes, making them resistant to splits and cracks.
5. LBC Boots soles give great a cushion especially in the heel area which remains comfortable even during long hours of work.
6. LBC Boots can be used in temperatures as low as -30C