Posted on 28th March 2023
How To Maximize Space In Every Room Of Your Home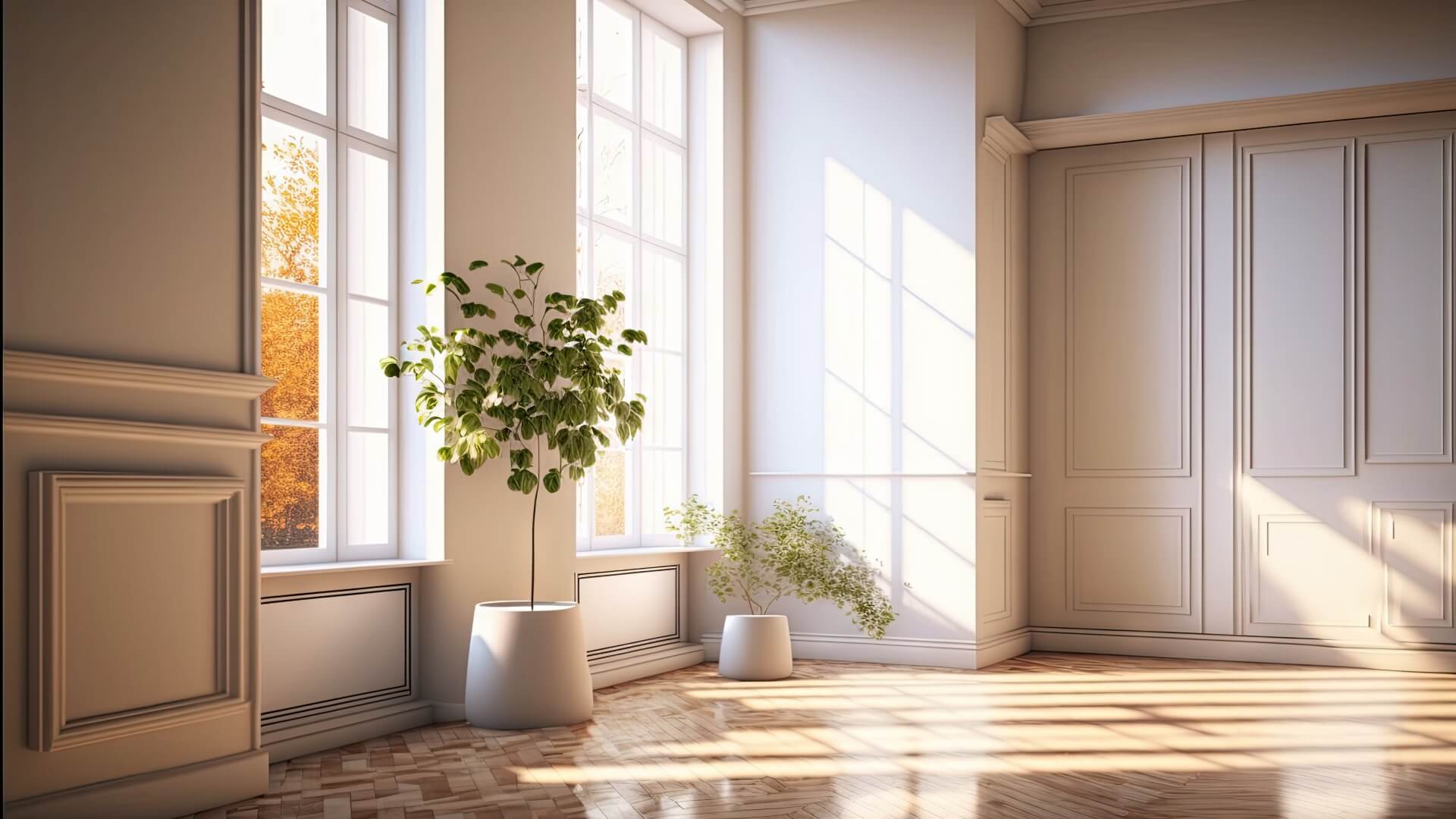 There's no disputing that everyone loves a little more room to move around. But with a majority of modern homes becoming increasingly smaller, maximizing the available space can feel like an impossible feat. Fortunately, using every square foot of your home doesn't have to be complicated or expensive.
Luckily, this post will focus on how clever interior design and renovation solutions, like complete bathroom renovations, can maximize space in the home. Through these thoughtful design, storage, and renovation solutions, you'll find ways to maximize space in each room of the home. Continue reading to find out more.
1. The Living Room
Your living room is amongst the most used spaces in your house and can be tricky to keep clutter-free. Yet with some strategic interior design and renovation solutions, you can maximize space and make your living room feel more comfortable and inviting.
Here are a few tips to consider:
Try hanging wall-mounted shelving or floating shelves above your sofa, chairs, or other seating pieces. This is a straightforward and effective way to add storage space without taking up valuable room real estate on the floor.
Consider incorporating tall furniture pieces such as bookshelves or entertainment centres that reach the ceiling. This will help to draw the eye up to create the illusion of higher ceilings while providing additional storage and display options.
Hanging planters can add interest and functionality to empty walls as well. Both creativity and planning allow you to maximize your vertical space and create a functional living area.
Invest In Dual And Multi-Purpose Furniture
Go for furniture pieces with dual purposes, like a nest of tables that tuck under each other when unused. You can invest in a sectional sofa instead of multiple individual pieces too – it takes up less space and provides more seating.
If you can renovate, install built-in cabinetry or storage units instead of furniture such as media consoles or buffets. Doing this can create a sleek look while providing much-needed space simultaneously.
2. The Bedroom
By consolidating and organizing your belongings, you can create a more comfortable and inviting atmosphere, giving you more room to relax and unwind. The following are some helpful pointers for making the most of your bedroom space:
Choose Light And Bright Colours:
Light and bright colours can make a room appear larger. Consider using light-coloured flooring, walls, and ceiling. If you prefer a dark colour scheme, you can use a light-coloured accent wall to create the illusion of depth.
Optimize Furniture Placement:
Arrange your furniture to create the most open and spacious layout possible and consider the room's flow.
3. The Kitchen
The kitchen is a significant focus of activity in the home, and these are solutions for squeezing out extra space in the kitchen:
Vertical storage options like peg boards can help create more space on kitchen walls. Magnetic knife strips can also store knives and other small utensils. Additionally, a frame with sliding baskets is a great way of accessing kitchen items stored in areas that otherwise wouldn't be easy to access.
Maximizing countertop space doesn't mean you need a huge kitchen island. A simple hanging rack can help store frequently used items like spices and often used utensils, providing easy access and freeing up countertop space for other tasks like meal prepping. A cart or movable island on wheels offers even more flexibility for kitchen storage without taking up too much countertop real estate.
4. The Bathroom
The bathroom is another room in your home where you can maximize space. Here are some tips to help you get the most out of this often-overlooked space:
If open shelving isn't your style, opt for floating vanities instead. This frees up a significant amount of floor space that gives your bathroom a feeling of openness and spaciousness that'd otherwise be impossible if you had opted for a bulky vanity with legs instead.
Hooks can be a great way to save space in a bathroom. You can hang towels, robes, and other items – freeing up floor and counter space.
Conclusion
Maximizing home space often depends on your creativity and willingness to make changes. Happily, there are many ways to optimize space no matter what room of the house you're looking at. You can create much-needed space in any household with the right furniture and design strategies. Start planning and use every available space in your home by maximizing it today.