Posted on 20th September 2021
7 Kitchen Features to Maximise Storage Space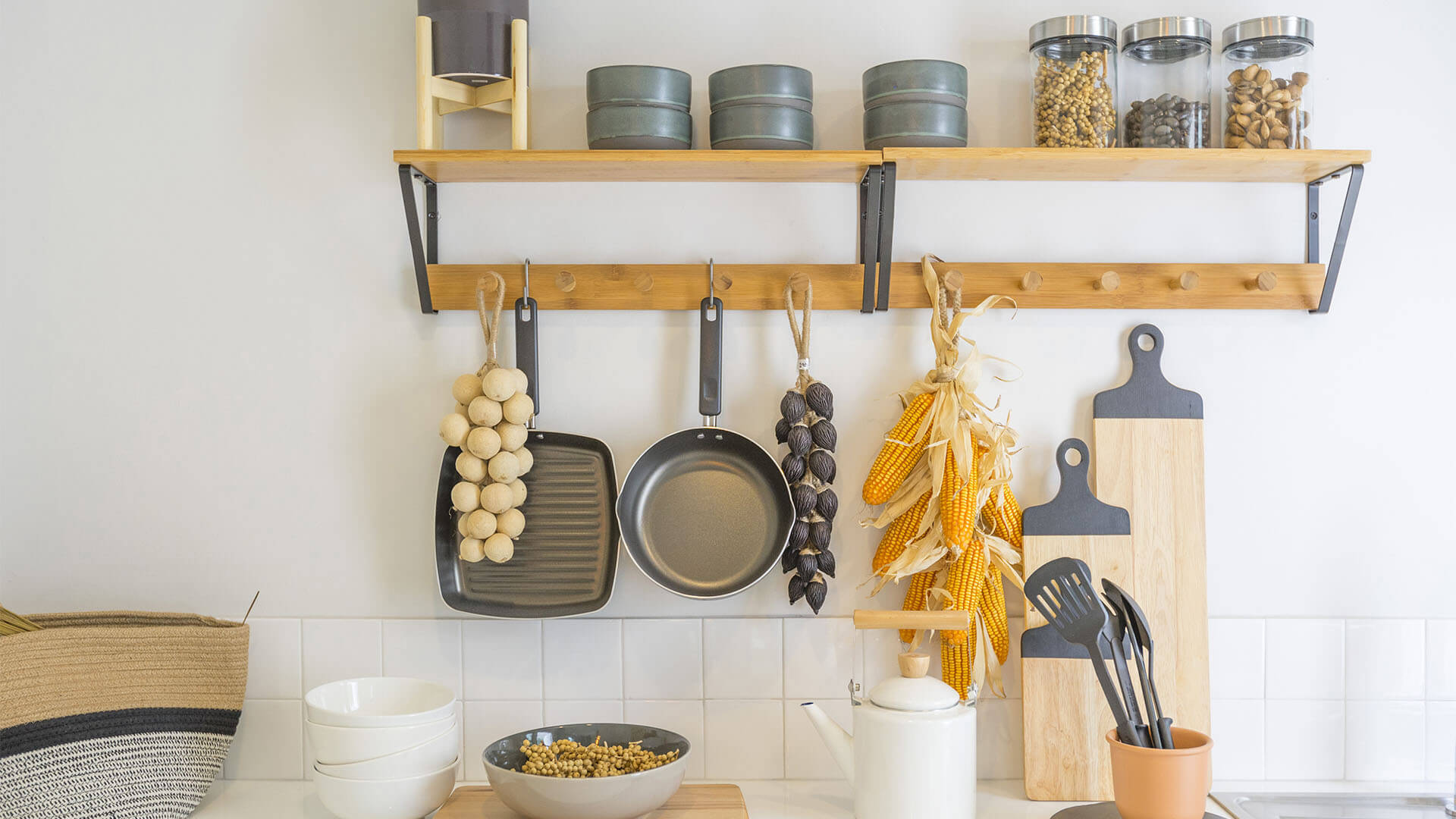 For most people, the kitchen is the area of the home where shelves and cupboards can become teeming with items and appliances very quickly. It's not always possible to extend the kitchen, so finding ways to organise your space more efficiently is the best solution. 
Luckily, there are various features you can add to the hub of your home to make it work better for you and your family – here are 7 suggestions to maximise kitchen storage space. 
Add shelving above cupboards
While floor to ceiling cupboards are fantastic for storage, they aren't a common feature of many kitchens. However, a cost-effective way to utilise the empty space above wall cupboards is to install shelves above them. 
This is a prime storage area that is often under-utilised, but it can be ideal for appliances or items you don't need every day, but you don't want to get rid of, such as air fryers, stock pots or pressure cookers. 
Combine appliances
For many of us, the worktop becomes a cluttered area where we house all of our appliances and cooking tools. And yet we often choose a worktop's material based on the aesthetic properties, usually opting for a material such as oak "an extremely hard-wearing timber surface that will certainly last a lifetime," says House of Worktops. But, if you're investing in a worktop, you want to be able to utilise the space it offers for cooking or dining with friends and family. 
One way to provide more space for such activities is to opt for multi-functional, appliances, such as a washer-dryer instead of two separate appliances, a boiling water tap which removes the need for a kettle or a combi-microwave and oven which frees up space on the worktop. 
Utilise cupboard doors
The inside of a cupboard door often gets neglected, but if you're short on space, they can provide valuable hanging space. Whether you choose an organiser to hang over the door for pan lids, hooks to hang the likes of dish towels or cleaning supplies or add a slim rack to keep chopping boards and trays in, this is a smart use of space that is probably going to waste to make your kitchen more organised.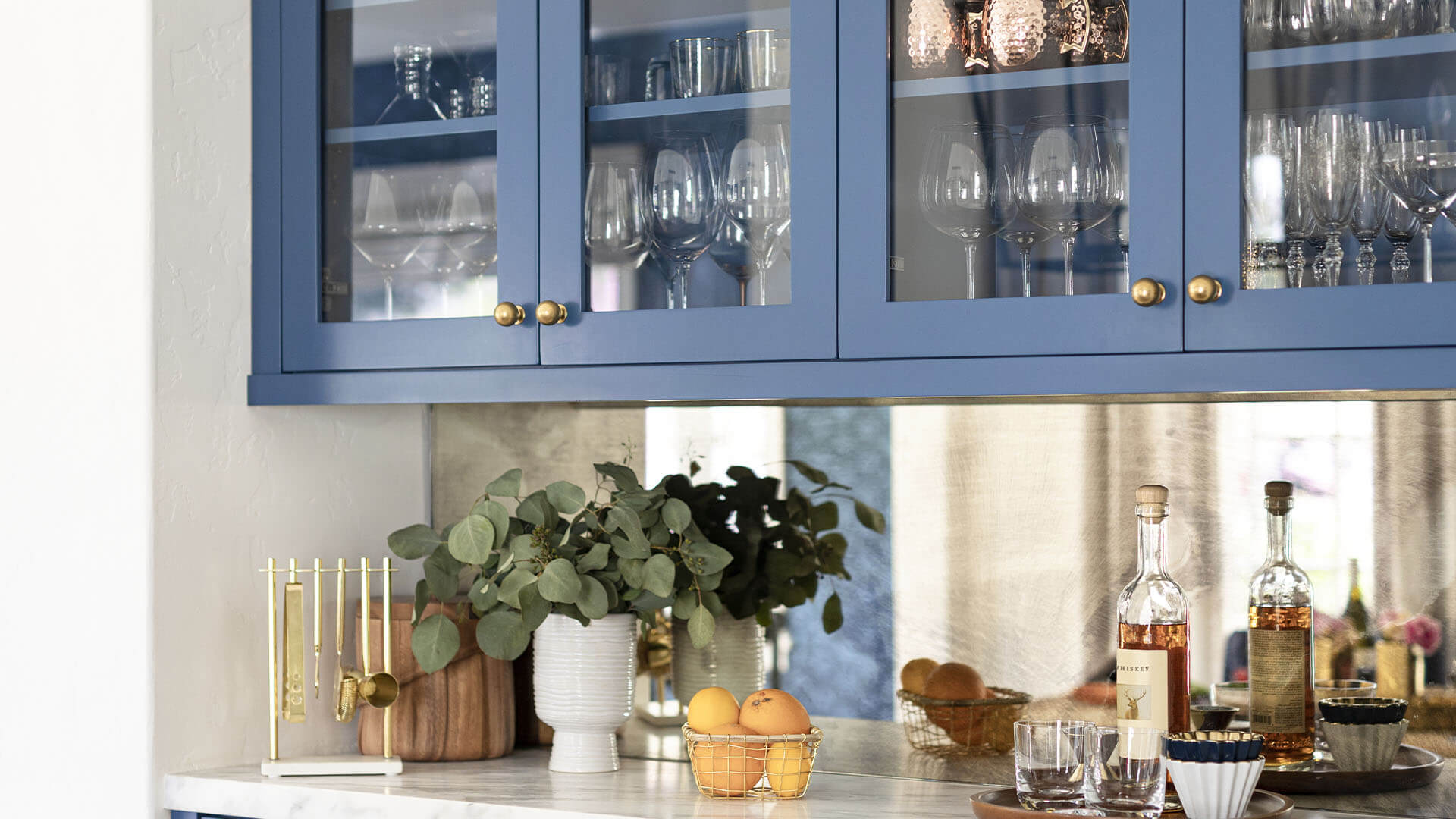 Install organisers in corner units
Corner units often lead to wasted space, as it's difficult to access items in the back. But installing a lazy Susan or a blind corner pull-out organiser that pulls out to the front of the cupboard allows you to make better use of the storage space these units provide, while also enabling easy access to the items you are storing in them. What's more, these organisers are affordable and easy to install, making them a cost-effective space-saving solution. You can also add risers to the rest of your cupboards to make use of vertical space. 
Double up with an island
An open-sided kitchen island that you can move around on wheels serves several functions. Not only does it provide an area to eat at and prepare food, extending your worktop space further, but it also provides storage underneath for mixing bowls, measuring jugs and other kitchen accoutrements. Islands come in all different sizes, so whatever size kitchen you're working with, you can find an open island that works for your space. 
Add slimline pantry shelving
Many kitchens have awkward small spaces that aren't large enough for additional cupboards but are too large to simply waste. A slimline pull-out shelving unit can put areas like this, such as between the fridge and another cupboard, to better use. These tall shelves are set on wheels so you can slide them in and out easily to access items you use regularly, such as ingredients or spices. 
If you can, it's also worth decanting dried goods into jars that you can then store on these shelves for a more organised and accessible way of storing your food without wasting cupboard space. 
Transform the backsplash into storage
The backsplash in your kitchen is functional in itself, but it can be put to use as extra storage by installing a rail or a shelf for storing pots and pans or adding a magnetic bar for knives and cooking utensils. 
It also makes these items more accessible when you're cooking which can make your kitchen routine more productive. Magnetic strips can also be added to the sides of your fridge or your cupboards to store spice jars, providing the lids are metal. 
Final thoughts
The kitchen truly is the heart of the home for so many people but finding space for everything and still having room to cook and prepare food can be a challenge. The trick is to be savvy with storage by thinking outside the box when it comes to utilising space. 
From making use of slim gaps between cupboards and appliances to clearing worktop space to maximise the space you have to prepare ingredients and using hooks to clear the room, from valuable shelving, there are numerous ways to make the most of the kitchen you have.