Posted on 8th June 2023
How to Make Your Home Appear More Contemporary On a Budget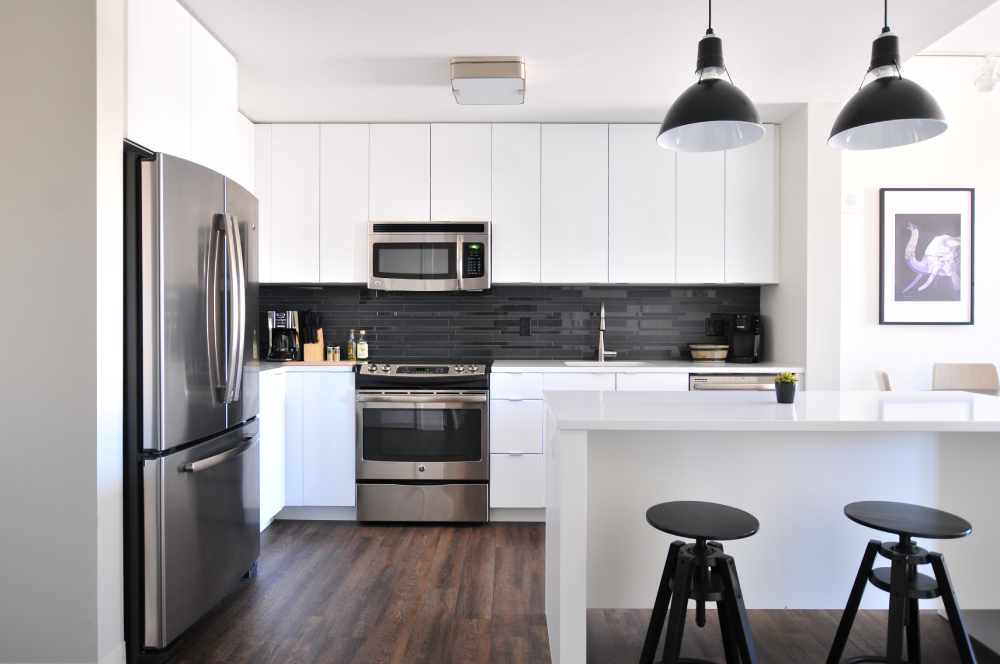 Not every homebuyer can afford to buy the home of their dreams; one that ticks all the right boxes for comfort, style, and practicality. Over time, and as your equity grows, you can start planning for extensive renovations that will allow you to transform your house into a home.
However, you don't always have to wait until you have tens of thousands of dollars set aside before making changes. You can explore the following alterations to make your home more contemporary without spending the earth.
Upcycle Your Furniture
Sometimes, furniture can play a considerable role in whether or not a home looks and feels modern. If your current furniture detracts from your home's potential, give it a facelift. Something as simple and cost-effective as replacing wooden table legs with metal furniture legs and painting wooden furniture can sometimes be all it takes to transform a space. You can also look at reupholstering dated sofas and adding modern cushions if you're trying to inject much-needed comfort and colour into your new
home.
Freshen Up the Paint
Time isn't always kind to paint. The elements can take their toll on exterior paint, while interior paint can fall victim to wear and tear. Trends also change, which means the colours that previous owners might have chosen decades ago are no longer relevant.
Paint is reasonably inexpensive compared to other home upgrades like new kitchens and bathrooms. Look at recent paint trends like dark colours and neutral hues and give your home the freshen-up it deserves. You might be shocked by how transformed a home can look with a fresh coat of paint.
Change Fixtures and Fittings
You might not have the funds to start a total home transformation, but fixtures and fittings can
be an excellent place to start when you only have a small budget. If you have dated and old light switches, light fittings, door handles, and cabinetry handles, check out modern alternatives at your local renovation store. Even if you can only focus on one room at a time, the look and feel of a space can be vastly different with new fixtures and fittings.
Take a 'Less Is More' Approach
You might love each and every one of your possessions, but that doesn't mean they suit a home you're trying to make contemporary. Adopt a 'less is more' approach to maximize your home's potential. Sometimes, this can mean putting fewer prized possessions on display and storing more away to keep them safe. Creating a sparser home might also allow you to have a much-needed spring clean.
Brighten It Up
Modern homes are typically light, bright, and spacious, whereas classic homes tend to be a little darker due to various design elements. Look at the different features in your home that might be contributing to its dark and dreary design, such as dark wood doors and inadequate lighting. A new coat of paint or stain on your interior doors and newly installed lighting or lamps might be all it takes to brighten up each room.
Making your home appear more contemporary doesn't have to require a multi-thousand-dollar investment. A few simple changes until you're ready for a complete home renovation might be more transformational than you think.